Tuscany » Destinations » Pisa
Pisa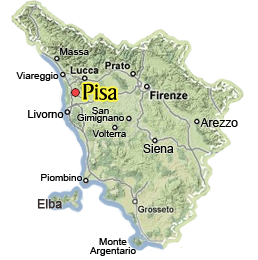 Pisa is most famous for its Leaning Tower. Many visitors arrive into this university town and visit the Piazza dei Miracoli, or Square of Miracles, where the tower, the cathedral and baptistery form the city's main attraction.
Around the square's perimeter you'll also find the Camposanto, Opera del Duomo museum and Museum of the Sinopie which we also highly recommend visiting. A few blocks away, the Piazza dei Cavalieri once was the heart of power in the city and later the headquarters of the Knights of St. Stephen. Today, it is a center of culture and learning as the famous Scuola Normale di Pisa has its base in the Palazzo della Carovana that faces onto the piazza.
Pisa
Click on the following categories to read more:
Read about...