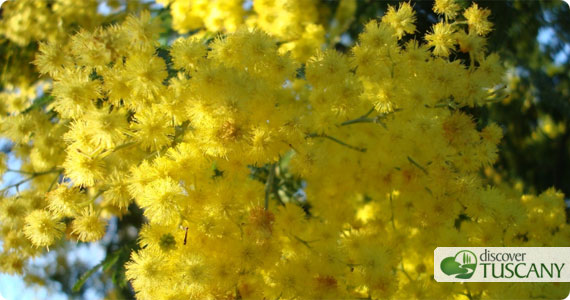 On March 8, Italy joins in the celebration of Woman's Day and you'll see bouquets of the yellow mimosa flowers everywhere: in Italy, it is tradition to give them to women as a show of appreciation.
For the occasion, the state museums in Florence and surroundings will be offering free entrance!
These include:
Uffizi Gallery
Bargello National Museum
Accademia Gallery
The Pitti Palace museums: the Palatine Gallery, Gallery of Modern Art, Boboli Gardens, Costume Gallery, "Museo degli Argenti" (The Medici Treasury) and Porcelain Museum
San Marco Museum
the Medici Chapels
Various Medici villas: the garden of the Medici Villa of Castello, Medici Villa of Petraia, Medici Villa of Poggio a Caiano and the Medici Villa of Cerreto Guidi and the Historical Hunting and Territorial Museum
Museum of Palazzo Davanzati
Museum of Casa Martelli
Church and Museum of Orsanmichele
The various "last suppers" in Florence: the 'Cenacolo' of Andrea del Sarto, 'Cenacolo' of Ognissanti, 'Cenacolo' of Fuligno and 'Cenacolo' of Sant'Apollonia
Cloister of the Scalzo
Corsini Villa of Castello
Hall of Perugino (Convent of Santa Maria Maddalena de' Pazzi)
Several of these are already normally free so if you wish to optimize your itinerary in Florence, you can visit them on a separate day. These include the various Last Suppers, the Cloister of the Scalzo, the Corsini Villa of Castello and the Hall of Perugino.
EDIT TO ADD March 6, 2012: The Palazzo Vecchio Museum as well as Cappella Brancacci will also be offering free entry for women. Palazzo Vecchio hours for Thursdays are 9am-2pm, the cappella Brancacci (piazza del Carmine 14) can be visited between 10am and 5pm.
Happy "Festa della Donna" to all of our female readers! 🙂
About Lourdes Flores
An American living in Florence for over 10 years, Lourdes continues to explore and discover new places in Tuscany with the eyes of a tourist but with the experience of living in Italy. She shares her experiences on this blog and website, particularly offering lots of travel planning help on the Forum!