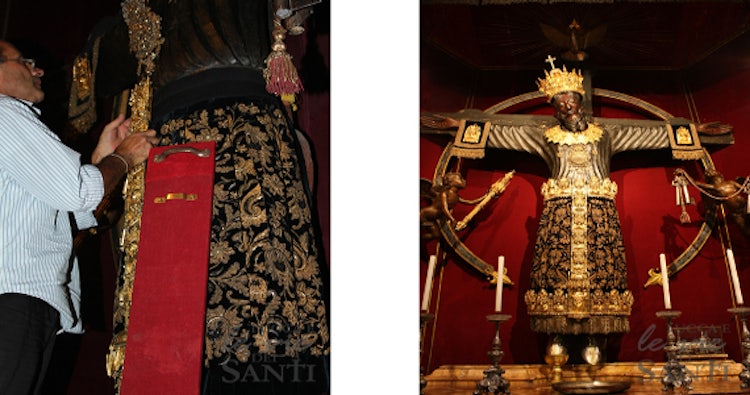 One of Lucca's most important annual events is connected to this antique reliquary, the Holy Face. Very important for both Lucca's residents and visitors, the Holy Face is the historic protagonist of the Holy Cross celebrations which take place on the 14th of September every year in Lucca. This important wooden crucifix is located in Lucca's cathedral dedicated to San Martino and legend has it that it was carved by a disciple of Christ, Nicodemus, which captured His semblance. After endless adversities, the crucifix came into the hands of Lucca bishop's in the 8th century and, since then, became a real legend for Lucca.
The ritual consists of a procession that leaves from the Basilica of San Frediano, runs through the town to the Cathedral to pay homage to the Holy Wooden Cross. Characteristic and essential element is the luminara: all participants bring a candle or lamp and create a parade of lights, while all the buildings along the procession route are illuminated or decorated with tiny glasses containing candles.
I can assure you that the effect is truly spectacular!
The September Lucchese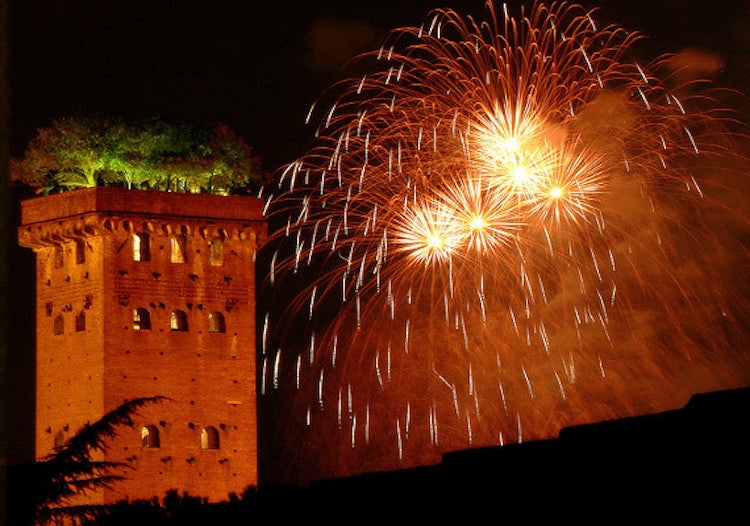 For several years now, the Holy Cross event is part of a much larger event that takes place in several locations across the city throughout the entire month of September (thus becoming the famous Settembre Lucchese). Markets and exhibitions of local handicrafts and products, traditional agricultural fairs and, above all, an amusement park! Everyone living in Lucca or nearby, child or grown-up alike, knows and has been at least once to this wonderful park!
This means a whole month of celebrations, many rides on the carousel and easting many frati! Besides the buccellato, a sweet raisin bread, Lucca is also famous for its delicious frati which are sugar covered fried doughnuts (which are different that the ones stuffed with chocolate or cream). Ask a resident where you may taste the best frati in Lucca and he will show you his favourite place: everyone, in fact, seems to have its own frataio the love, but be assured whichever one you try, you will not be disappointed!
Getting around Lucca
I highly suggest avoiding using a car to get to Lucca on special occasions such as this: the Holy Cross celebrations attract people from everywhere so it will be crowded. I strongly suggest you get there by train, as the rail station is close to the city center and you may easily walk under and through the walls to reach the center. If you have a car, lots are outside of the center and might end up parked further than walking distance to the center... but in the case, you might rent a bike for your visit to the town to ease your moving about. There are many rental bicycles in the city at cheap hour and day rates.