Our top 6 places we go back over and over again
Lucca has a very special historical center: enclosed by its medieval, walkable walls, this characteristic makes the city quite unique in the entire world. It is a small, precious "gem" protected by its impressive fortification. Its tiny streets and cobblestone alleys represent the exciting and lively heart of Lucca's center, filled with young crowds at all times of the day, as well as with many people who just come to enjoy a leisurely stroll with a gelato in hand or shop along its charming, busy center. This is the most popular area of the city as well: tourists from all over the world are always impressed by its majestic medieval walls where they may walk, run or even bike. Piazza Anfiteatro and Fillungo, the most famous street in Lucca's center, are obviously some of the top places to visit when in Lucca (here's more ideas), so if you're looking for a place to eat at and try out the best of Tuscan cuisine, you need to carefully look for an authentic locale. As you enter the walls and take a short walk, you'll find many restaurants, cafes and pizzerias where you may try local specialties and top Tuscan wines, while enjoying either an aperitivo or the beauties of the city. But how to choose? A few suggestions from locals should help select the best places, so here are my own 6 favorite places where I go eat at when I am in Lucca.
Gatta Ci Cova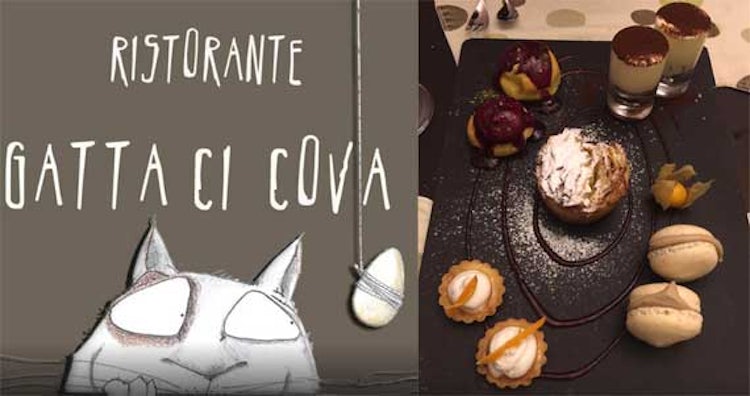 Located close to Porta Elisa (porta stands for the access gate to the center through the walls), this is my top favorite restaurant in Lucca. Small and cozy, it's modernly decorated, furnishing is functional with a touch of elegant, yet wisely simple originality. Service is excellent, the staff makes you feel at ease as soon as you enter the restaurant. Young ambiance, food quality is very high, wine selection is quite wide and good, dishes are all very well presented. Above all, everything is affordable. This is definitely a place where you get a good value for your money!
Ristorante Gatta Ci Cova
Via Nicola Barbantini, 338 - close to the stadium, Porta Elisa
Telephone: +39 0583 496795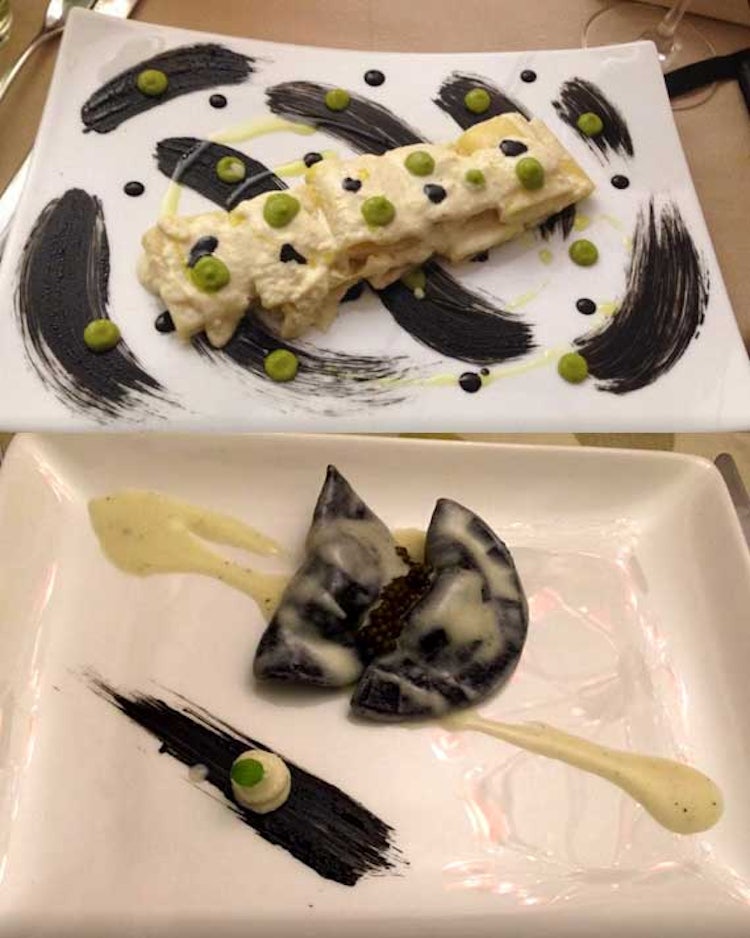 L'Imbuto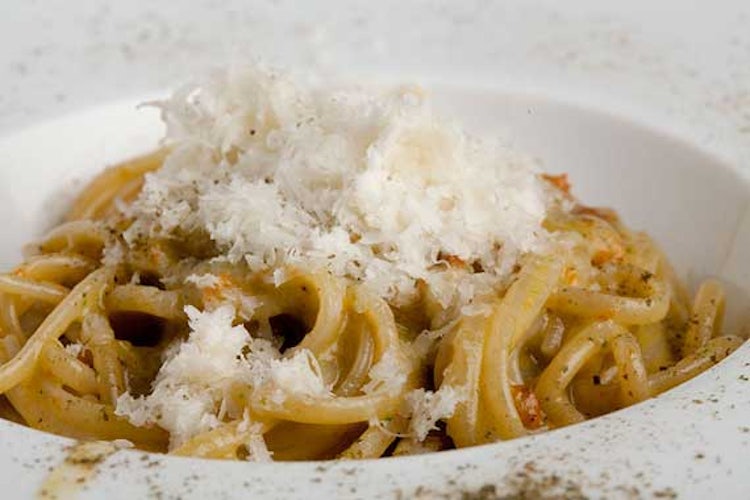 As a friend of mine said, "every tiny bite you're served is an explosion of tastes!" The chef's creativity stands out over everything: once you've chosen the type of menu you would like to be served, you just need to enjoy every surprising and creative dish the chef makes for you. An outstanding culinary experience: food is delicious and served with excellent wines, well presented with a touch of amazing fantasy (you'll likely be sorry to "ruin" such a masterpiece as you dig in!). The restaurant is located inside the Lucca Center of Contemporary Art, housing art and photo exhibits all year long inside the Boccella Palace close to Piazza Anfiteatro in the very heart of Lucca's center so very convenient as well.
Ristorante L'Imbuto @ Lucca Center of Contemporary Art
Via della Fratta 36 - Telephone: +39 0583 491280
Closed on Mondays - http://www.limbuto.it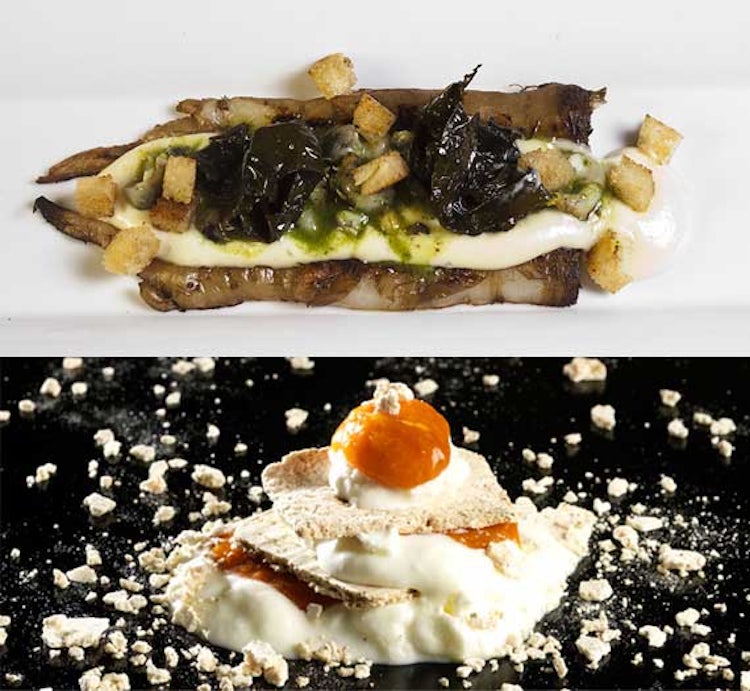 Trattoria da Giulio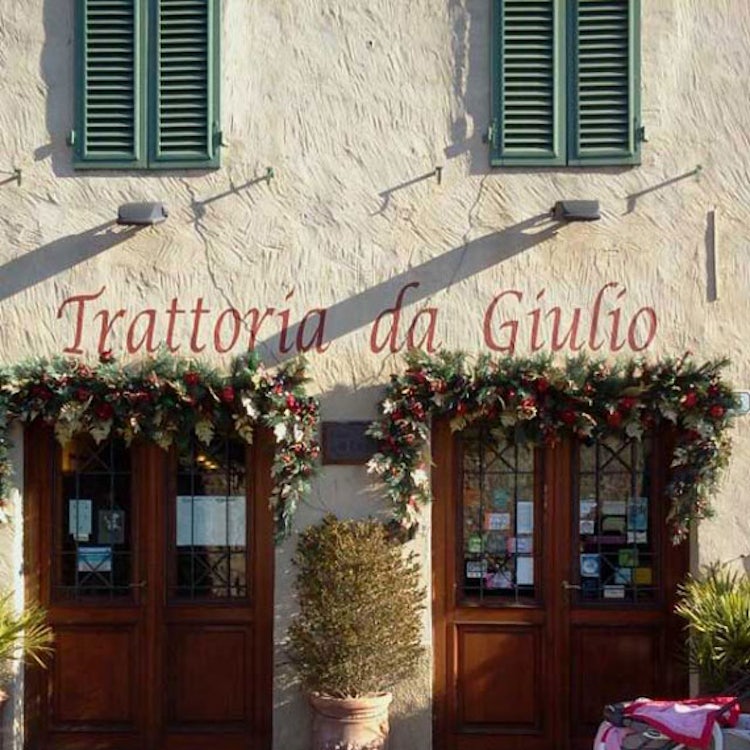 This restaurant is the perfect place for trying authentic Tuscan recipes at a reasonable price. Dishes are unpretentious but represent the core of the traditional Tuscan cuisine. Despite the excellent selection of food on the menu, the classics are always recommended: tortellini in brodo, pasta with ragù, trippa, ravioli, salsicce with fagioli (beans). Make sure to ask for the daily specials. Food is perfectly cooked and well presented, service is great and staff very welcoming and accomodating, even if you happen to arrive late in the evening. It's always busy with locals, a sign that at Da Giulio you get very good value for your money and great traditional food. It is located close to Piazza Anfiteatro in the very center of Lucca.
Ristorante Da Giulio
Via delle Conce 45 - Telephone +39 0583 55948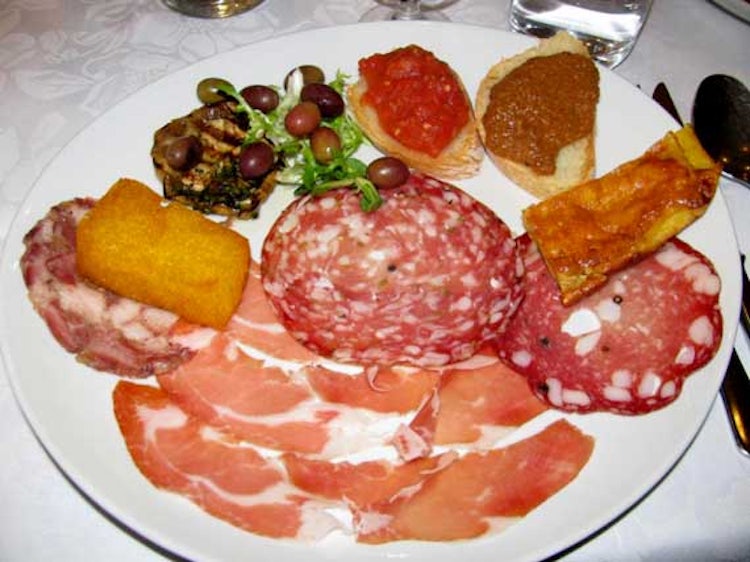 Buca di Sant'Antonio
Located halfway between Piazza Anfiteatro and Piazza Napoleone inside the medieval walls, just off the main street in the historical center, this restaurant is a classic in the city and a must if you feel like treating yourself! Excellent traditional Tuscan food with a wide wine list, professional and great staff that make you feel at home as soon as you enter the restaurant, a welcoming ambiance decorated with typical Tuscan rural accents. When the season starts to warm up, the restaurant sets up outdoor tables on the romantic patio just off the street. It's a lovely, charming place for eating at and trying out some of the most classic Tuscan recipes, prepared with the freshest of ingredients. A great and inviting family dining experience in a good value restaurant that dates back to the 19th century.
Ristorante Buca di Sant'Antonio
Via della Cervia, 3 - Telephone: +39 0583 55881
http://www.bucadisantantonio.com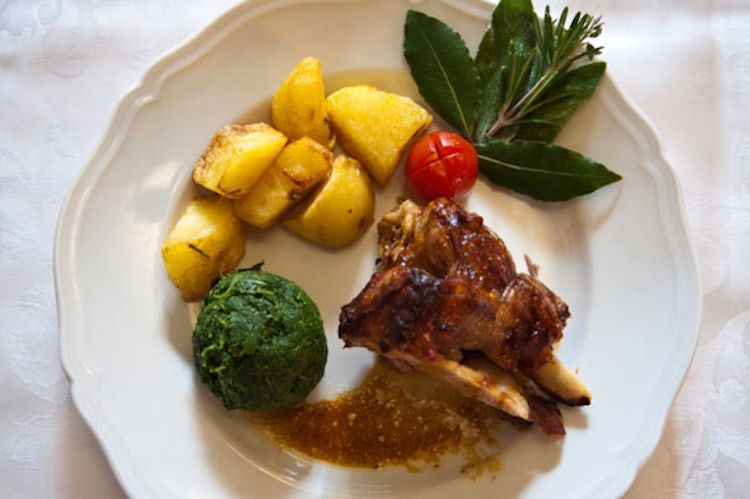 Celide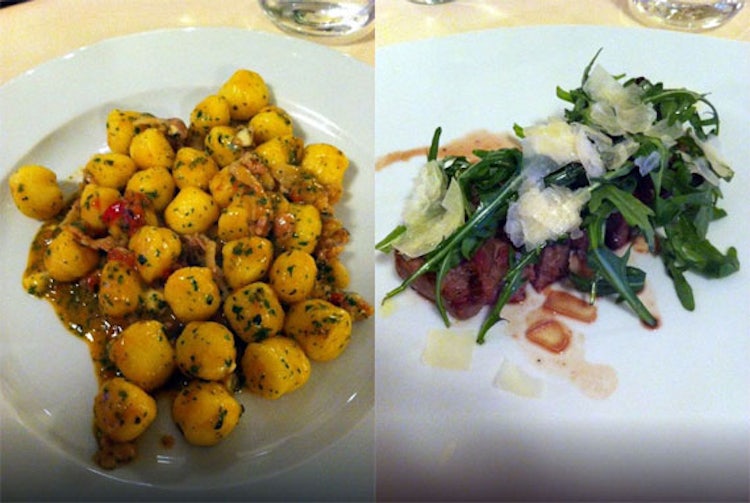 Fresh tasty food, especially recommended for eating high quality fish. Another suggestion is to always ask for the daily menu, since it changes every day and always offers fresh dishes awesomely presented. The ambiance is very cool, elegant and with red-brick walls. It's always filled with crowds of locals, which means that the quality of food served is of a very high standard at a reasonable price. Service is very attentive and excellent: even if the menu is all in Italian, staff is available to translate every single item of the list for you. Although this restaurant is not located in the very heart of Lucca's center, it's set just in front of the medieval walls.
Ristorante Celide
Viale Giusti 25 - Telephone: +39 0583 469261
http://www.albergocelide.it
Butterfly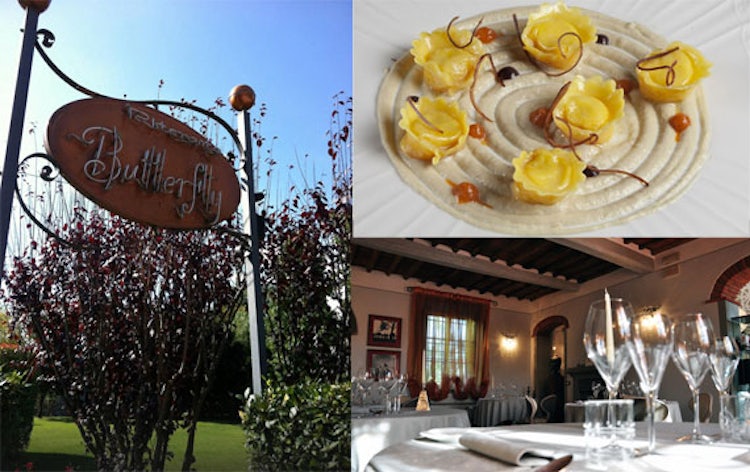 This is the only restaurant not right in Lucca's center (just a 10 minute drive away, though), but if you're staying outside Lucca or of the center, you can head here to try a place where food is "out of this world"! The restaurant is set in a stone rural building, recently restored with typical Tuscan accents, surrounded by a large, beautiful garden. Food is excellently presented and the quality is quite sublime. If you happen to visit on a sunny day, make sure to ask to be seated in the outdoor pavillion. You'll be served an aperitif to get your very high-quality experience started. It's a very good value restaurant for your money compared to similar restaurants in Lucca and surroundings, even if it cannot be defined as one of the cheapest I've ever tried out. I suggest Butterfly when you feel like treating yourself to a special meal while in Tuscany.
Restaurant Butterfly
S.S.12 del Brennero, 192 - Marlia, Lucca - Telephone: +39 0583 307573
http://www.ristorantebutterfly.it/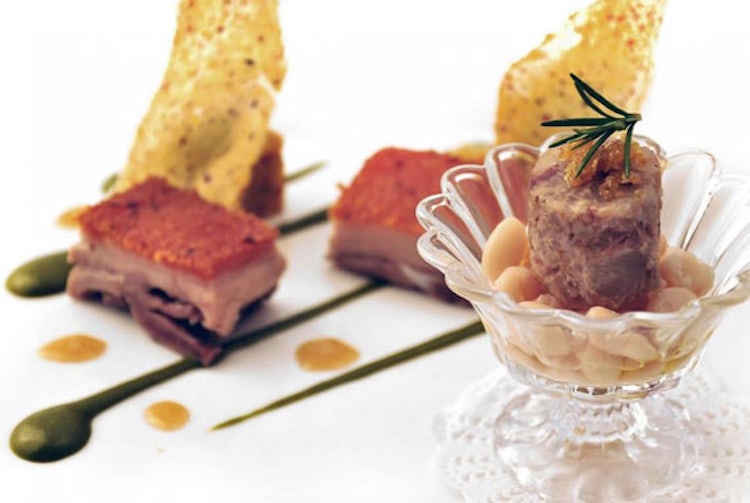 These are just my top 6 picks of my favourite places to eat at in Lucca, but this amazing city has plenty of other restaurants and local taverne that offer excellent menus (both à la carte or fixed) accompanied by good wine lists. Just walk off the main streets of the city center and you'll be captured by inviting aromas... follow your nose and you won't be disappointed at all!
Buon appetito :-)