Located near Montalcino
After visiting Montalcino, follow the road signs to the Romanesque Abbey of Sant'Antimo, a beautiful and evocative abbey built in the 12th century. The drive along the winding country road leading to the monastery is an incredible pleasure for your eyes: vineyards, olive groves, green hills, and isolated farmhouses here and there. The Abbey, built in travertine stone, stands in perfect isolation on a plain among secular olive groves and lovely wheat fields.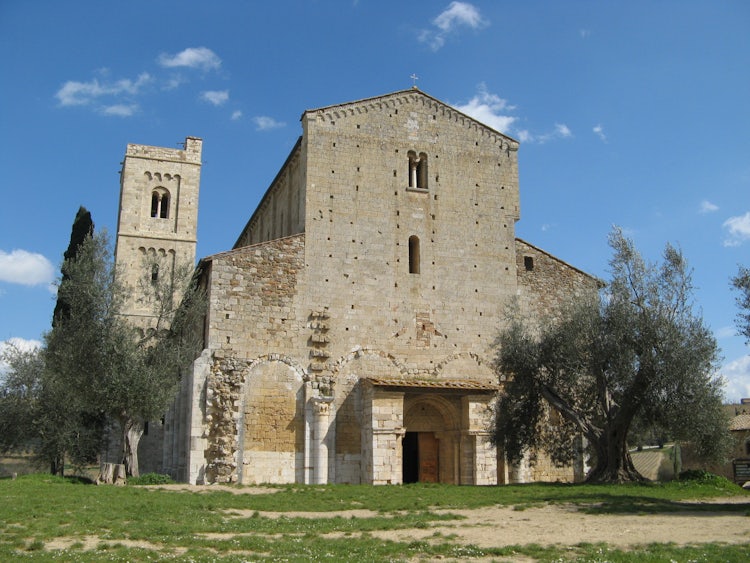 Legend has it that the abbey was founded by Charlemagne a/k/a Charles the Great in 781. The king and his army stopped here on the way back from Rome as the soldiers were afflicted by an unknown pestilence. An angel appeared to Charlemagne, telling him to make his men drink an infusion with a local herb. The cure worked and the army was saved so the king decided to build the church in gratitude. Some say that it is possible to remnants of this period on the right side of the church where you will find the 'Carolingian chapel', which is perhaps the first abbey church.
Now, lege et labora
The monks who live at the Abbey live their day with a motto reminiscent of the Rules of St. Benedict: Now, lege et labora. Now stands for prayer, both as a group and in personal prayer and lege means to study the law both divine and man-made. Finally labora which stands for :
(the) fundamental aspect of the day for every man, whether manual or intellectual, lived as community service or as activities to provide for themselves.
Liturgy and Prayer
When you enter the church its solemn and severe atmosphere will take you back to the Middle Ages and the austere monastic world. During mass you can still listen to the beautiful and intriguing Gregorian chants song by French monks in white robes; truly a mystical and unforgettable experience! It is a mystic place surrounded by a whispering silence. The monks meet seven times a day to chant in Italian and to "raise to God hymns and spiritual songs". See the sidebar for more information and the official website.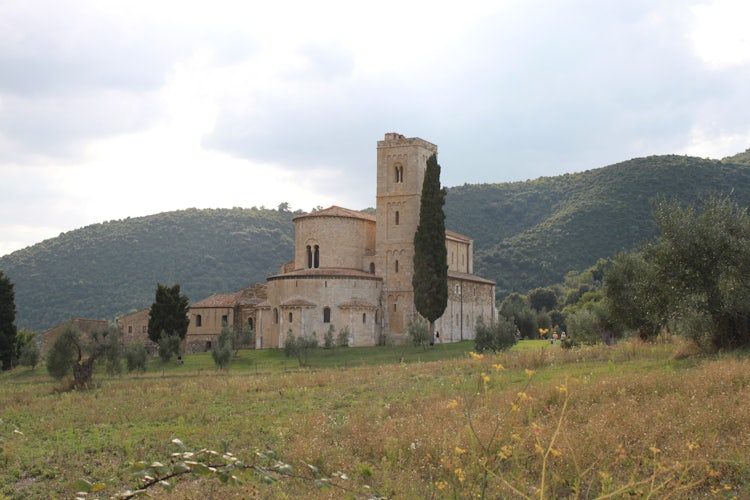 If you happen to pass through the Valdorcia region and its amazing villages such as Montalcino, you'll remain so deeply impressed by the magical beauty of the place that you soon realize you must return to Tuscany again!