At first glance it might seem that Siena at night is mostly for dinning, but there are actually a few events worth an evening visit, especially if you enjoy live music.
Corte Dei Miracoli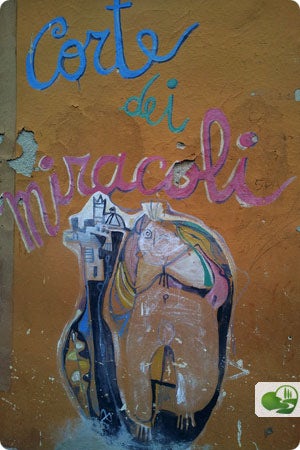 Corte Dei Miracoli is a non-profit cultural association that besides hosting cultural events also offers a variety of courses for both adults and children. The courses mostly involve language, dance, yoga and art. Normally each course is offered once a week for a monthly fee. They also offer a free Italian course to immigrants, so if you plan staying longer in Siena this might be in an excellent opportunity to improve your Italian.
Downstairs there is a bar and concert hall, which is used to host concerts, DJ sets and other events, mostly in weekends. The crowd coming here is diverse, but as most places in Siena by night there is always a good amount of students.
To check for upcoming events, visit their website: http://www.lacortedeimiracoli.org/
Getting there: Corte Dei Miracoli is about 15 minutes by foot from Piazza del Campo, and it can be a bit hard to find. Walk towards Porta Romana, when you arrive at the barrier that prevents car from entering the city you will see a gate on your right leading to the former psychiatric hospital, which is now a part of the university. Enter through the gate, continue right and take the small street leading uphill following the signs for "Centro Di Riabilitazione". After about 200 meters there is a door on your left, which appears like nothing of interest and when you enter there is just a long corridor, but this is the place! Walk through the corridor and take the stairs on your left to get down to the bar and concert place.
Un Tubo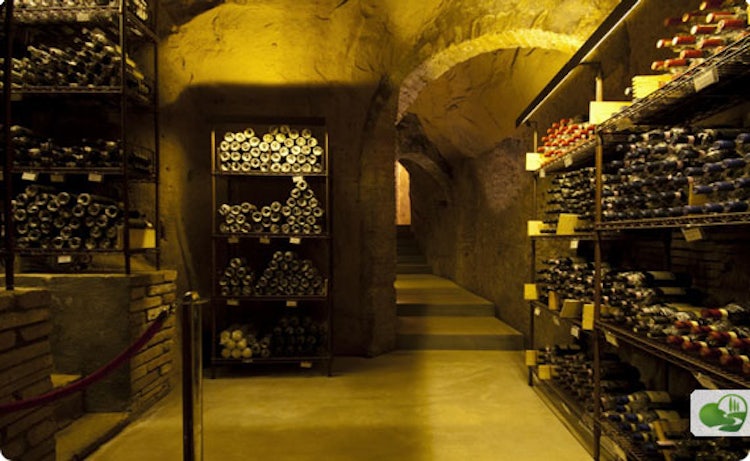 Un Tubo is a small bar with art exhibitions, live music and an extensive wine selection. It is owned by the famous restaurant Le Logge and they usually have a jazz jam-session on Tuesdays, a jazz concert on Fridays and other events (dinner, art exhibition or the like) on Saturdays. The setting is sophisticated, which is reflected in the up-scale prices. However, the drinks are delicious, entrance is for free and the stonewalls give the place a very special feeling. In addition, the place has an amazing wine cellar, which you might get to see if you buy enough drinks or give the waiter a smile ;-).
The crowd here is also diverse ranging from students to middle aged, and the atmosphere is relaxed.
Getting there: Take the second street left of Tower Mangia at Piazza del Campo. Then take the second narrow street on your right. Un Tubo is 50 meters down this street at Via del Luparello 2. For upcoming events, check their website: www.untubo.it
Cacio and Pere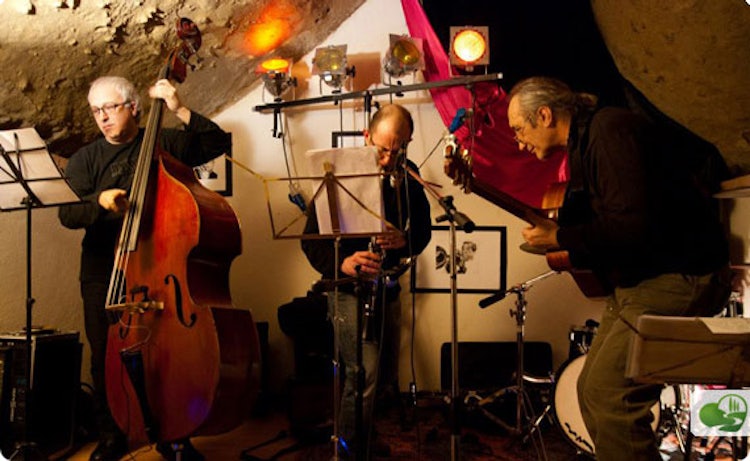 This pub/bar is a good place both for aperitivo (a drink and snack before dinner) and also for live music later in the evening. When entering there are tables for enjoying your drink and live music takes place down a short staircase in a stonewall room. As prices are reasonable, it is a popular place for students. Music ranges from rock, jazz, hip hop to folk. For upcoming events check their website https://www.facebook.com/CacioPere?fref=ts.
Getting there: Cacio and Pere is just 5 minutes from Piazza del Campo at Via dei Termini 70.
The Tea Room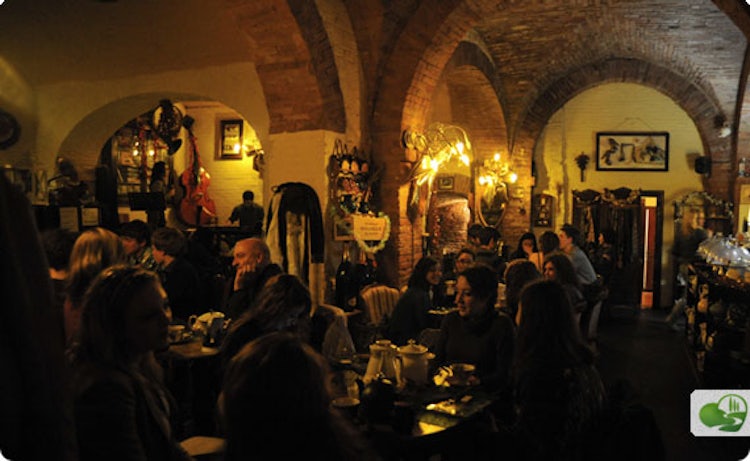 This café is beautiful and ideal for a bit of romance or socializing with friends. Walls are of old stone, the room is furnished almost as if it contained five different sitting-rooms and each tea (they have a vast variety) is served in a different tea pot. Some evenings (usually on Wednesdays) they do concerts. If you are a group is might be a good idea to make a reservation. Check out their Facebook page https://www.facebook.com/TeaRoomSiena?fref=ts.
Getting there: You find The Tea Room behind Piazza Del Campo. Cross Piazza del Mercato and take the stairs going down.
We wish you a wonderful evening out in Siena. If you miss an event to go to check out this website http://ilparere.net/eventi-siena/.