Known as the "Festivi"
To ensure your vacation is as stress free as possible and is completely relaxing, take a few moments to familiarize yourself with some of Italian travel procedures and customs, which can make your trip a lot smoother.
Holiday Dates
| | |
| --- | --- |
| January 1st | New Year's Day |
| January 6th | Epiphany |
| Easter | is a Floating Holiday, always on a Sunday. The Monday after Easter is also an Italian Holiday |
| April 25th | Liberation Day |
| May 1st | Labor Day |
| June 2nd | Republic Day |
| June 24th | The Feast of St. John (Local holiday celebrated in Florence, Genoa and Turin) |
| August 15th | Assumption of Mary |
| November 1st | All Saints' Day |
| December 8th | Feast of the Immaculate Conception |
| December 25th | Christmas Day |
| December 26th | St. Stephen's Day |
| December 31st | New Year's Eve (Observance) |
Here, you will find some of the most practical information about Florence and Tuscany in regards to Italian Holidays, which will help you become more comfortable with planning your vacation.
Planning your Trip around Holidays
As every other country, Italy has its own national holidays to celebrate various accomplishments and religious remembrances such as Liberation Day and the Assumption of Mary. It is important to be aware if any of these holidays are happening while you will be in Italy, as it might change your plans. If you are staying in Florence during a holiday, you can expect to find most stores and restaurants open in the city center. If you are, however, planning on traveling outside the city center or to more remote towns such as Cortona, you may want to rethink your plans because you may come across a ghost town, or what seems to be, as most shops close down as Italians take the day off. Another important thing to keep in mind is on what day these holidays fall. If it is on a Thursday, many Italians take what is called a "ponte", meaning bridge (or translated as a long weekend), which means closing up shop for that Thursday and Friday all the way to the following Monday, allowing them to take a long weekend. Below, you will find a list of holidays which are recognized in Italy, organized chronologically by date.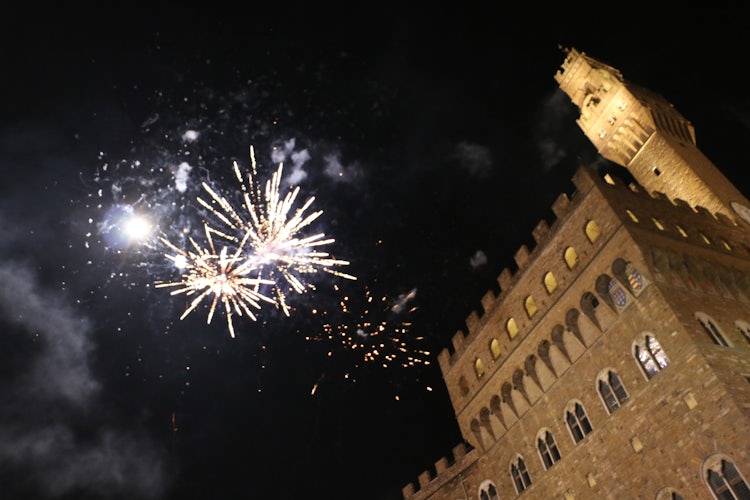 Holidays in Italy often mean that the bus and train schedule will change. This means that there are limited buses and trains but it doesn't mean that you cannot travel and use the local and regional bus system. You will see on the local ATAF bus system timetables written "Festivi", which indicates holiday or Sunday time schedules. Just make sure you are not taking the last bus to your destination so you don't have to resort to a taxi on the return. I would advise checking the SITA timetables online before leaving for a day trip or going to the bus station and asking for the timetables so you don't miss the last bus back to Florence.

Similarly, museums often have limited holiday hours or may be closed altogether on holidays. You can easily find this out by going to the website of the museum you wish you visit. Many times the museum may be open but it will open late and close early. Again, this limitation does not limit you seeing some of Florence's highlights but may mean you will want to plan your museum visits on different days. There are plenty of activities and things to do you can do and see outside in Florence that don't require tickets such as going up to Piazzale Michelangelo or visiting the Piazza's such as Piazza del Duomo, Piazza della Repubblica or Piazza della Signoria.