In Italy, as in all Catholic countries, Carnival is celebrated between Janury and March, in the period between Epiphany (January 6) and Easter.
The word "carnival" comes from the Latin "carnem levare", a term that refers to the condition of abstinence from meat and fasting of the faithful during Lent (40 days before Easter).
The weeks of Carnival were a period of celebration with elements common to ancient traditions such as the Roman Saturnalia and the Greek Dionysian celebrations.
The Carnival is celebrated today throughout Italy with colorful parades, floats and fun events for children and adults. The Carnival of Venice is certainly one of the most famous in Italy, but in Tuscany there are also sveral very popular events including the Carnival of Viareggio and the Carnival of Foiano della Chiana.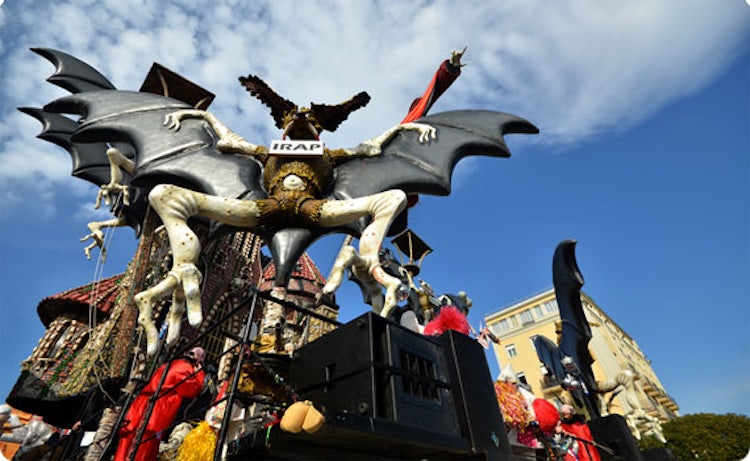 The Carnival ends (or at least it should end) with Mardi Gras (Martedì Grasso or Fat Tuesday) and although in Italy it is not a day of festivity, on the occasion there are events and parties everywhere, even in smaller cities.
Even if then Lent starts, several Carnival parades continue on the Sunday after Mardi Gras.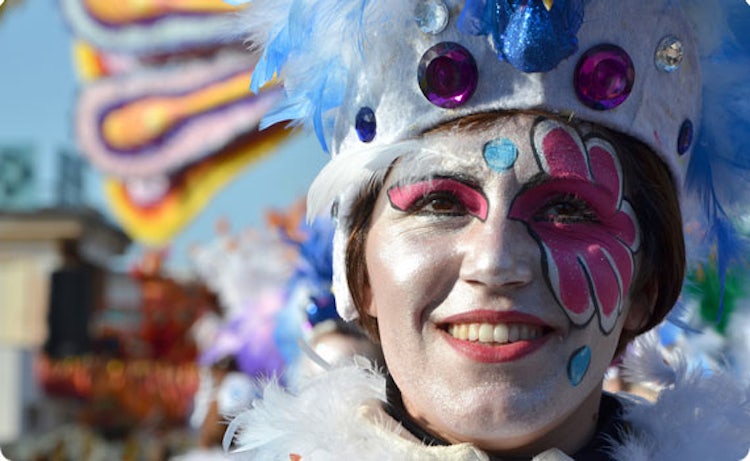 If you're in Tuscany during this period, here are the places you can go to celebrate Carnival every year:
Viareggio Carnival
The Carnival in Viareggio, a tiny coastal village in the Versilia area, is with no doubt one of the most famous Carnival events that draw thousands of visitors of all ages every year. We have a full article dedicated to the floats in Viareggio here.
When in 2016: February 7, 14, 21, 28 from 3 pm and March 5 from 6:30. Admission fee required.
Carnival in Foiano della Chiana
Foiano della Chiana is located south of Arezzo and its Carnival is considered the most ancient in Italy.
Official website: http://www.carnevaledifoiano.it/.
When in 2016: January 31st, February 7, 14, 21, 28. Admission fee required.
Carnival in San Gimignano
When in 2016: January 24, February 7, 14, 21st in the afternoon. Free admission.
Carnival in the Mugello Area
The Carnival in Borgo San Lorenzo will take place on 2016, January 17, 24, 31 and February 7, 9 in the afternoon through the streets of the town center.
Carnival events in Florence
On 2016, February 6 in Piazza Ognissanti from 2pm in Florence takes place the "Carnival of Kids". Free admission.
Carnevale Follonichese
The Carnival in the coastal city of Follonica, in the Maremma area takes place on 2016, January 31st and February 7, 14 in the afternoon.
If you are in Tuscany during the Carnival season, do not miss the opportunity to attend one of these events to appreciate one of the most folkloristic traditions in Italy.