A perfect day-trip from Siena
San Galgano is located in the beautiful Val de Merse just 35 km south of Siena and can be best reached by car; it is a trip that takes approximately 50 minutes. Drive towards Rosia, which is about 20 km south of Siena, take a right and then follow the signs.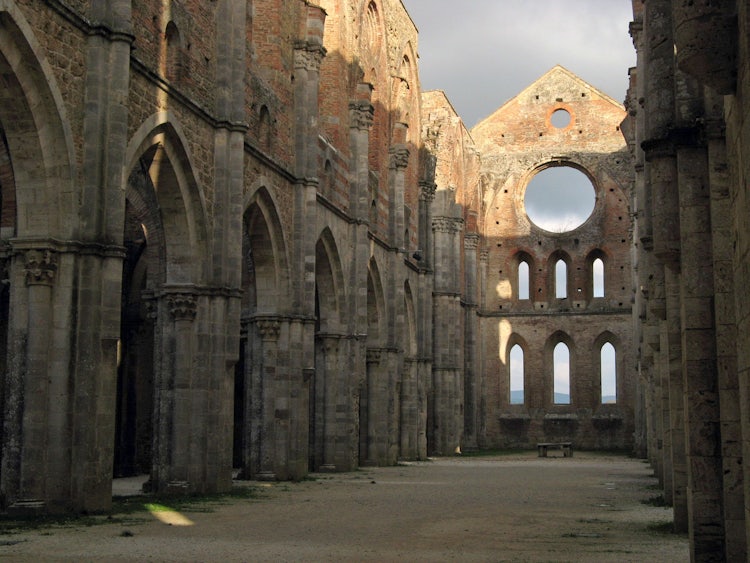 The place has two sights of interest:
the monastery including the enormous church without a roof
the Hermitage of Monte Siepi where, the legend tells us that San Galgano retired around 1170 to live as a hermit.
As a symbol of peace he embedded his sword in a stone, which can still be seen today.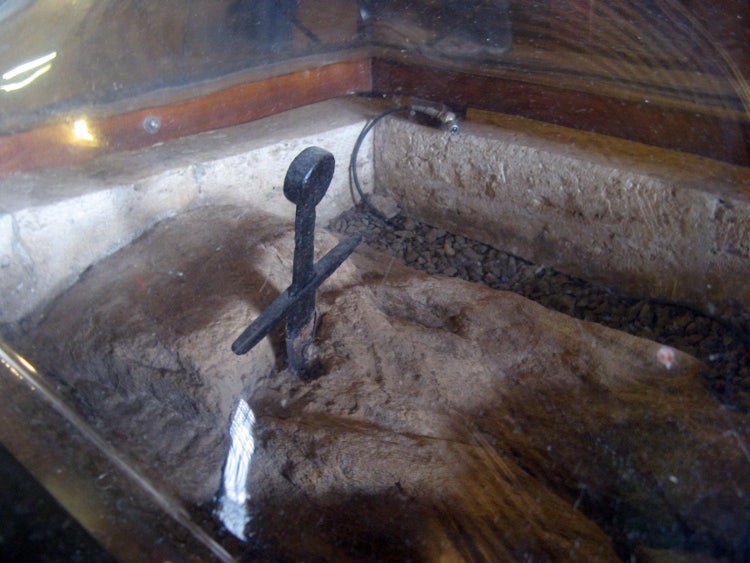 Your Tuscan Wedding Villa near San Galgano
Just a few miles/km away, you can enjoy planning and staying at Villa Podernovo as your Tuscan wedding location near San Galagano and villa as a base to explore Tuscany. Take a look and contact them for more details.
Start your tour by walking through the beautiful alley of cypresses towards the monastery; take a right following the signs which will lead you to entry of the Abbey. There is a small entrance. When we visited there was also an art exhibition in this first room. Continue through the Abbey and be impressed by the first gothic church built in Tuscany, which is now without its roof.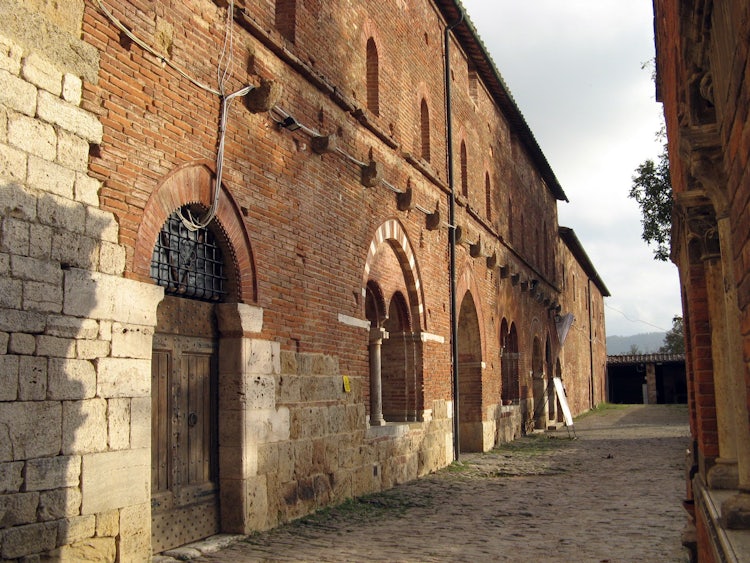 The Abbey was built around 1218 and 1288 by the Cistercian monks who usually built their monasteries close to rivers (the Merse in this case) and along important thoroughfares (la Maremma). The famine in 1329 and the plague in 1348 hit the community badly and in the end of the 15th century the monks moved to Siena.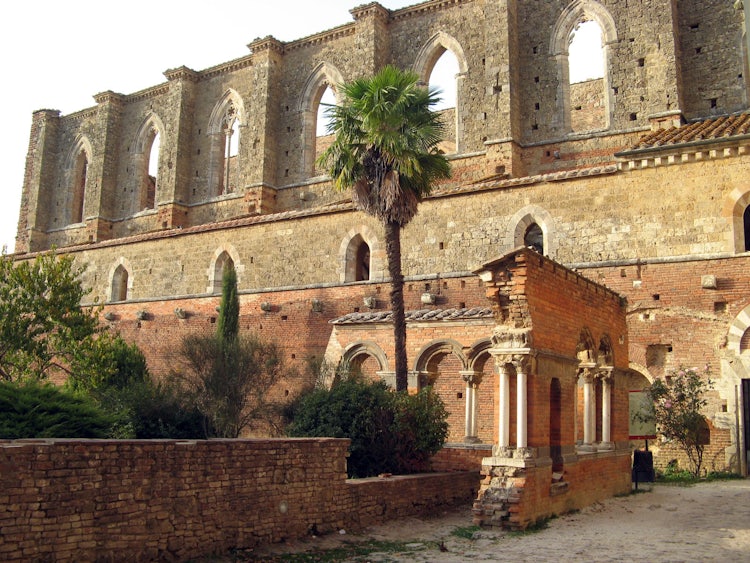 After visiting the Abbey, you can take the indicated path towards the Hermitage of Monte Siepi. This is now a chapel which was built after San Galgano's death in 1181. In the middle you will see the stone in which San Galgano embedded his sword to definitely give up with fighting and begin a new life in faith.
If it actually dates back to San Galgano's time is in debate, but apparently research done in 2001 has shown that it does.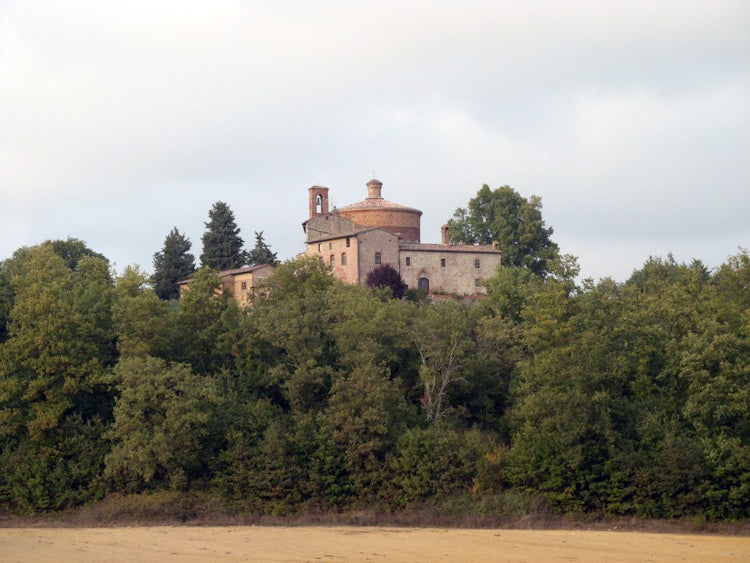 In the 14th century a rectangular chapel was added and later frescoed by the Sienese painter Ambrogio Lorenzetti. After visiting the chapel take the paved road downhill and if you need a break stop by the wine bar where you can also get coffee, cakes, drinks and snacks. If you are travelling with children there is also a small playground here.
Enjoy the views and relax for a while before driving back to Siena or visiting other places in the area for example the village of Montalcino.