7 Unforgettable Monuments, Cities & Landscapes that embody history, art and culture
Tuscany is so fascinating and suggestive that it can hardly be explained in words: Tuscany has to be experienced and explored first-hand, and shared. Even if you hear about other people's experiences, Tuscany is something you have to see with your own eyes. It's an important part of the world's heritage that we all must preserve and protect from the march of time and human ignorance.
Since 1982, UNESCO (the United Nations Educational, Scientific and Cultural Organization) has added 7 places in Tuscany to the list of the World Heritage Sites Program including the Medici Villas and Gardens in 2013.
What about visiting Tuscany with the idea of traveling across the UNESCO World Heritage Sites in Tuscany? Let's start our virtual tour of these greatest of wonders:
1. Florence, the Cradle of the Renaissance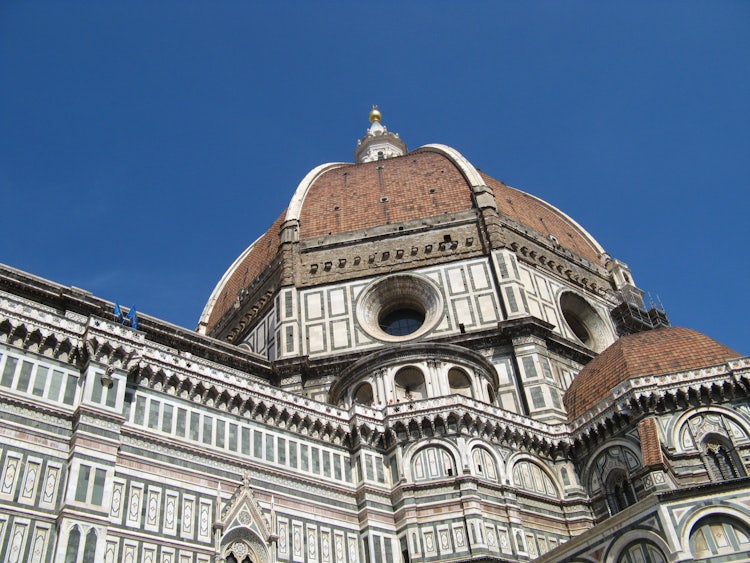 Our trip starts from what is commonly referred to as the Cradle of the Renaissance. This is where some of the most wonderful Renaissance art and splendor was born, giving life to one of the more fascinating historic centers in the world, rich in art, culture and history: Florence.
Florence is also the region's capital. It was the first Tuscan site to be declared a UNESCO World Heritage Site in 1982, home to one-of-a-kind artists such as Michelangelo, Giotto, Brunelleschi, Buontalenti, Vasari (and the list goes on). Florence's historical center is commonly referred to as an open-air museum, where its amazing masterpieces of art are in perfect harmony with both the surrounding natural and urban landscape. The social identity of this city has been shaped by art since ancient times and now art & history have become one.
In a dominant position overlooking the famous red roofs of Florence, visitors can admire the impressive Cathedral with its dome by Brunelleschi, the Bell Tower by Giotto, the Uffizi Museum, the Vasari Corridor and more. Santa Croce Church, Piazza della Signoria and its statues under the Loggia de Lanzi, Ponte Vecchio and Piazzale Michelangiolo: the list of the places that make Florence so special is long. A lifetime is not long enough to get to know all of the secrets of the city, but all you need is just 5 minutes to fall in love with Florence.
To make your visit to Florence easier, you'll find several itineraries on this page with ideas of what to see and to do to make the most of your time and not leave out anything important.
2. Pisa: The Piazza dei Miracoli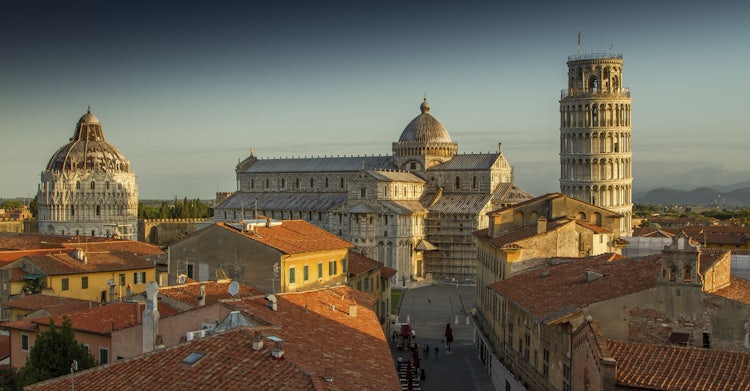 In 1987, the Square of Miracles in Pisa was the second Tuscan site to be added to UNESCO's World Heritage Sites. With its Leaning Tower dominating and overlooking the square, Piazza dei Miracoli is considered a gem nestled within the city's historical center, protected by the fortified walls.
Starting from the 11th century, the square began to take shape: first the Cathedral - magnificent expression of local Romanesque architecture - then the Baptistery, the Leaning Tower and finally the Graveyard. The square has gained international fame thanks to the Leaning Tower and its peculiar inclination that attracts thousands of visitors every year (due to a weak foundation and inadequate to support the tower's structure).
Piazza dei Miracoli is the container of these splendid monuments, the name is actually very suited to the amazement and wonder expressed by those who come to visit: the Square of Miracles. Another explanation is said to be for the pure whiteness that stands out over the green ground, coined by the Italian writer Gabriele D'Annunzio.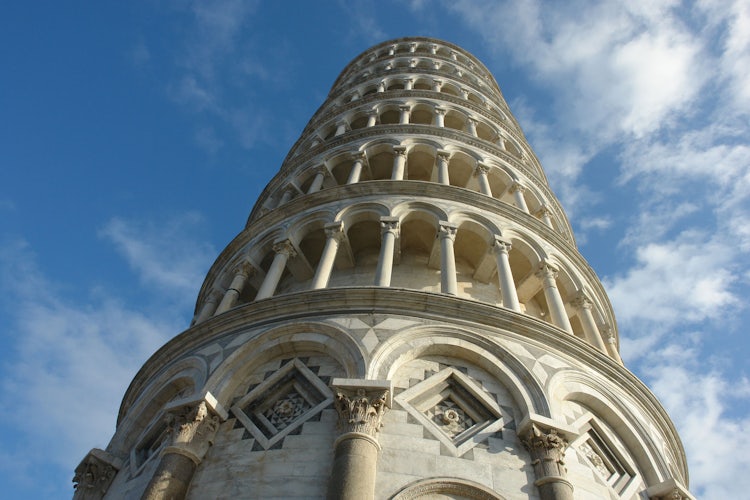 3. San Gimignano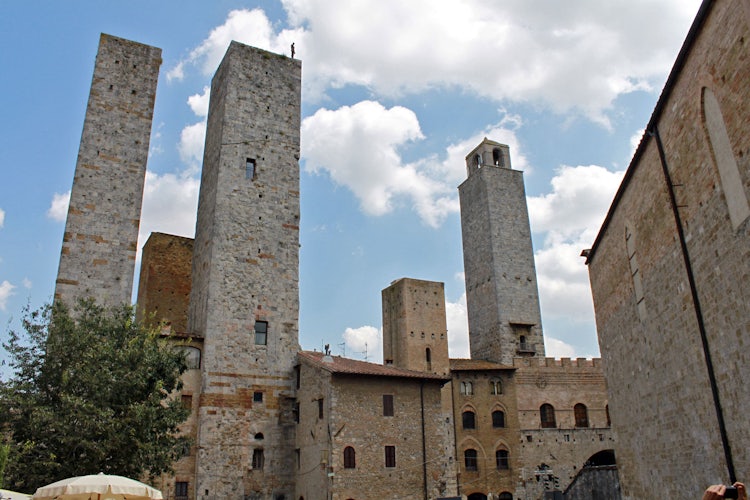 Stepping south towards Siena, we head now to a place that, in 1990, was added to the UNESCO World Heritage Sites list: San Gimignano (with its historical center).
This small and quaint town contains within itself the essence of Tuscany: its aspect, simply elegant and sophisticated, is a perfect combination of local art and architecture, which harmonizes perfectly with the surrounding enchanting landscape.
The medieval towers that proudly stand out against the town's skyline definitely make this place one of a kind.
Only its wine-and-food tradition may equal the beauties of its natural and urban landscape. Be sure to look for its famous Vernaccia di San Gimignano, another expression of our Made in Tuscany we all are proud of.
4. Siena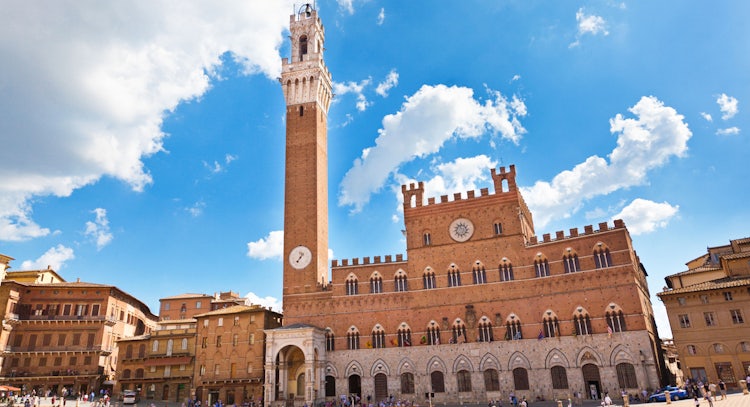 Stepping out of San Gimignano, we head to another site which was added to the UNESCO World Heritage program in 1995: Siena's historical center.
Internationally renowned for its Palio, an ancient tradition that takes place twice a year, Siena boasts an urban and artistic structure which can be considered one of the most beautiful expressions of Italian gothic and medieval architecture, culminating in the Campo, its shell shaped square, the center of the city, and the Cathedral, where some of the most important masterpieces of Tuscan artists' are preserved.
Another aspect that has always fascinated me, besides the rare beauty of this city, is its rich but almost cryptic cultural identity, in complete harmony with its secular traditions - like the Palio - that have been shaping the social and urban life of the city we all admire today.
5. Pienza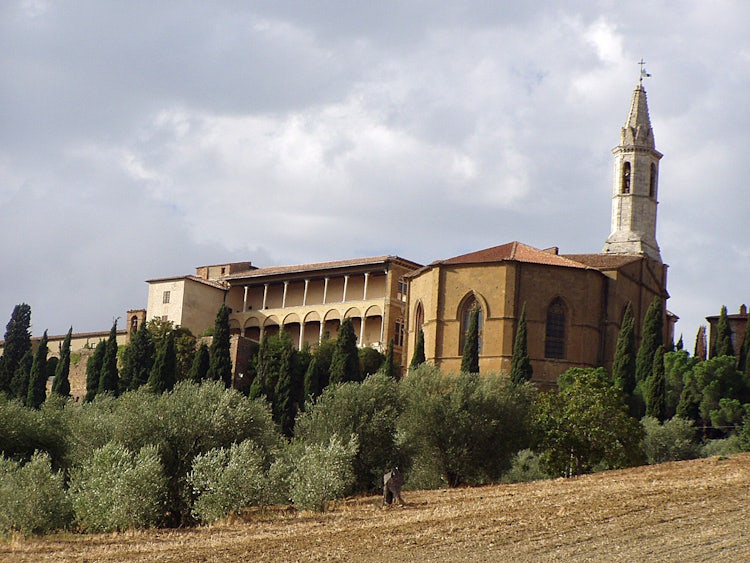 Passing beyond Siena and driving along some of the more panoramic routes of Tuscany, amidst the amazing landscape of the Orcia Valley, we head to Pienza, the hometown of Enea Silvio Piccolomini (who later became Pope Pius II), a great XVth century humanist that turned the old town of Pienza (once known as Corsignano) into the ideal city for man, widely known as the "ideal city of the Renaissance".
Thanks to Pope Pius II, Pienza became one of the first places in Italy to enact Renaissance architectural projects, like Palazzo Piccolomini. This "summer home" was built in 1459 according to the humanist concept of ideal building for an ideal city.
Actually, what has been declared a UNESCO site is its historical center, a mysterious and fascinating labyrinth where one needs to "get lost" to truly experience the charm of the town. Its urban fame may be equalled only by its culinary tradition: cold cuts and cheeses are, once again, one of the most renowned expressions of the Made in Italy all around the world. It has been been a UNESCO World Heritage Site since 1996.
6. Valdorcia
The Orcia Valley was proclaimed a World Heritage Site by UNESCO in 2004.
Located in southern Tuscany, the Orcia Valley or Val d'Orcia is definitely a one of a kind landscape: if you've never been there, take a postcard from Tuscany and you'll quite certainly find the Val d'Orcia represented through its gentle rolling hills that seem to disappear in the horizon with an elegant succession of soft colors, from green to ochre and brown and rows of cypress trees.
Nestled amidst this endless valley, you'll find the quaint villages of Montalcino, Pienza and San Quirico d'Orcia surrounded by olive trees and vineyards, magnificent testament to the old rural tradition and the local culinary specialties.
7. The Medici Villas and Gardens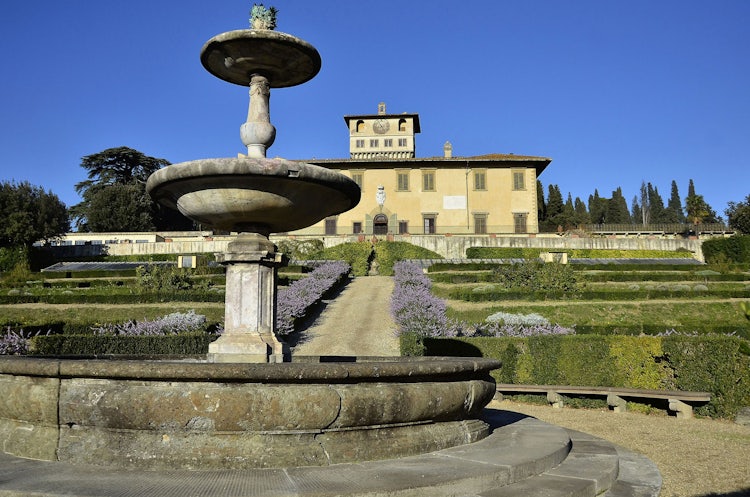 Last to be added to the UNESCO World Heritage sites in 2013 were the 12 Medici villas and 2 gardens hat you can find not too far from Florence. These were Renaissance-era summer residences and hunting lodges for the powerful Medici family, most of which can be visited for free and are home to important works from Renaissance artists.
Villa di Cafaggiolo
Villa del Trebbio
Villa di Careggi
Villa Medici di Fiesole
Villa di Castello
Villa di Poggio a Caiano
Villa di La Petraia
Villa di Cerreto Guidi
Palazzo di Saravezza
Villa La Magia
Villa di Artimino
Villa di Poggio Imperiale
Boboli Gardens
Pratolino Park
Our virtual journey along the UNESCO World heritage sites in Tuscany ends here, amidst the Renaissance villas and natural countryside where you may treat yourselves to some of the best the region has to offer. We've discovered the BEAUTIFUL landmarks in Tuscany that officially belong to all of humankind, who is responsible for its preservation and protection, but the amazing surprises Tuscany has in store for you don't end there - just wait until you come and discover them yourself!