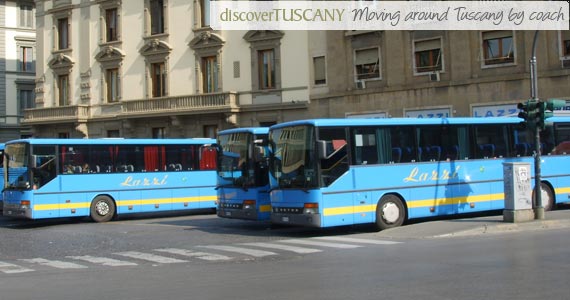 Tuscany » Tourist Info » Moving around Tuscany »
Moving Around Tuscany by Bus/Coach
About 10 bus companies serve Florence and Tuscany. Most have their terminals on or close to the main train station in Florence. For tickets and information on prices and schedules for long-haul buses (pullman), visit tourist offices or the sites below.
Check the schedules on the sites above to see which one is the one you'll need to take. Unfortunately most of these sites are only in Italian so look for links that say "orari" for timetables and then the names of the places you're interested in.
Other ways to move around Tuscany...
You might also like:
Did you find this article interesting? Share it!
Questions? The right place to ask is our Forum!
(questions posted on Comments below will no longer receive replies: so post on our Forum!)