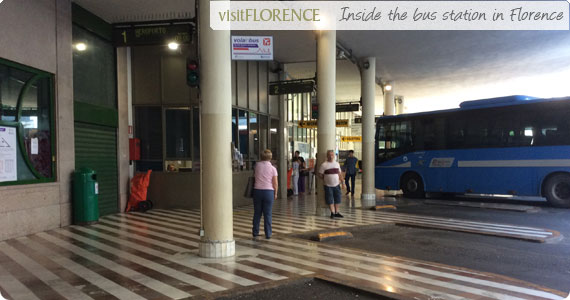 Tuscany » Tourist Info » Moving around Tuscany »
Moving Around Tuscany by Bus/Coach
There are several bus companies which move people around Tuscany, with many passing through Florence as a central connecting point. Most have their terminals and stops on or close to the main train station in Florence, Santa Maria Novella. For tickets and information on prices and schedules for long-haul buses (pullman), visit the bus offices or the sites below.
Buy your tickets ahead of time if you can, as they usually cost more if you buy on the bus direct from the driver (although it isn't always the case). Ticket cost generally depends on the KMs you are planning to ride - all drivers and ticket vendors will know which one to sell to you depending on your destination. As you get on the bus, make sure to "stamp" your ticket as it marks the date and time you got on, as proof of travel.
Check these sites out, depending on the area you are planning to visit:
Check the schedules on the sites above to see which one is the one you'll need to take. Unfortunately, most of these sites are only in Italian so look for links that say "orari" for timetables and then the names of the places you're interested in.
Please note that bus companies (SITA/BusItalia for sure) generally either do NOT run/provide limited service on these national holidays:
January 1 (written as "capodanno" on many timetables)
Easter
May 1 (Labor Day)
December 25
In the case of strikes, most still guarantee service to commuters by providing service in the morning, lunchtime and end of day, but it depends on the company. For example, SITA guarantees service between 4:15am and 8:15am and from 12:30pm 2:30pm on days when strikes are scheduled.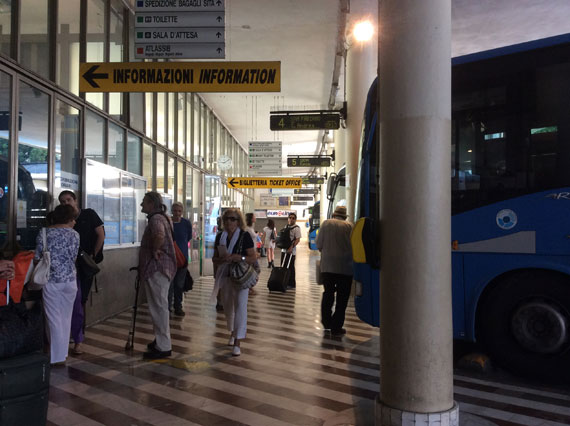 Other ways to move around Tuscany...
About Lourdes Flores
An American living in Florence for over 12 years, Lourdes loves to explore and discover new places in Tuscany - trying to maintain the eyes of a "tourist" despite the experience of living in Italy for so many years ;-). She loves to share her experiences through this website, offering help in travel planning on the Forum - if you have questions for Lourdes, post them there!
You might also like:
Did you find this article interesting? Share it!
Questions? The right place to ask is our Forum!
(questions posted on Comments below will no longer receive replies: so post on our Forum!)