Tuscany is well-known for its wine, and if you want to do lots of tastings without worrying about driving, then hiring a car with your own driver is the way to go.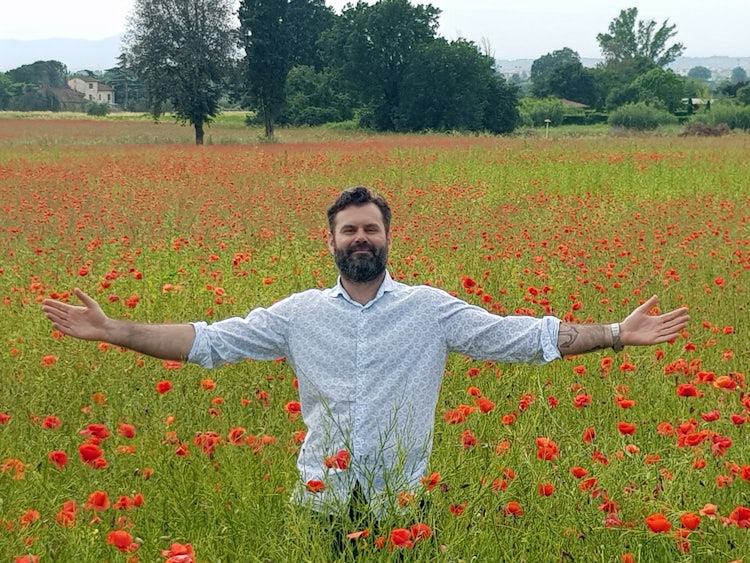 I recently met Francesco, a local Florentine who shares his love of his city and Tuscany with visitors by driving them wherever they need to go. Whether it is exploring the Tuscan countryside or just getting from point A to B, there are many reasons for hiring Francesco for the job.
Let's take a look at the types of services he offers... and when they'd be perfect for you!
Essentially an NCC (in Italian, it's a "noleggio with conducente" which literally means "car rental with driver") can offer one essential service: driving you around anywhere you need to go!
For visitors to Tuscany, this means you can use the services of an NCC chauffeur whenever you need:
Transfers from one point to another, like from the airport to your lodging but also from Florence to cities such as Rome, Venice, Milan, etc.
Day trips in Tuscany, particularly when you want to visit areas not well served by public transport
Francesco has over 15 years of experience working in the hospitality business, with the last 4 being in chauffeur service. His passion for food and wine has made it easy for him to specialize in offering excursions to many of the wineries, estates and farms dedicated to producing high quality Tuscan specialties, such as wine and cheese.
Book your car with chauffeur now!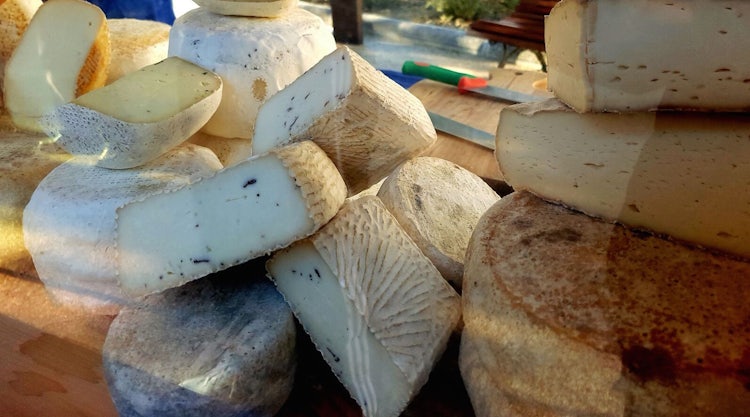 I met with Francesco to ask for more details on the services he offers, which day trips are the most popular among his clients and to give us a rough idea of what having your own personal driver can cost. Since everyone has a different itinerary, make sure to contact Francesco directly for a customized cost appraisal for your trip.
Hello Francesco, we know you're a chauffeur, which in Tuscany I imagine is really appreciated by anyone wishing to do wine tastings. Drink and not worry about driving! Can you tell us a little more of what you do, and share which are your most requested services?
I am a chauffeur so am at the complete disposal of anyone that needs a local who knows where to go and the best ways to get there. I am available for all types of transfers, from "door to door" to welcoming clients directly at the airport in the arrivals area, at the train station or at the dock if they are stopping along on a cruise. I also do long distance transfers between Rome, Florence, Venice, Milan... a few times I've also taken clients to the south of France along the French Riviera!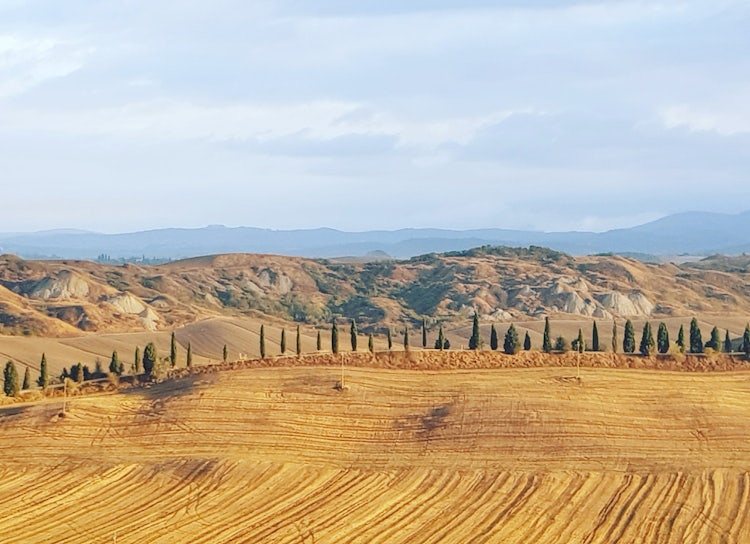 I can drive up to 8 clients with luggage in my air-conditioned Mercedes van very comfortably for short or longer trips. Larger groups can also be accommodated, contact me first. Of course, the day to day services which are the most requested are airport transfers from Florence and Pisa to local hotels, both on arrival as well as departure and day trips to explore Tuscany. The majority of the day tours take around 8-9 hours and the most popular are the ones that include the big cities. I take clients for a day trip between Siena and San Gimignano or to Pisa and Lucca or further away to southern Tuscany, driving clients in the Val d'Orcia between Cortona, Montepulciano, Pienza and Montalcino. These sometimes are longer days, maybe up to 12 hours, but all time is optimized to cover the most ground in that day in that area.

Francesco would be perfect for anyone:
who does not want to drive
needs a transfer
wants to get to places with little public transport
wants to enjoy wine tastings and not have anyone in the group miss out as the designated driver! ;-)
Since transfers are very popular, can you tell us which ones are the ones you most often find yourself doing?
Airport transfers from Pisa and Florence are common, particularly when visitors are staying in the countryside. For example, from Pisa to Siena I greet clients at the airport and drive them to their lodgings. The ride is about 2 hours, cost varies depending on where exactly your drop-off point is. Let's say its in Siena city itself, so the cost would be 250 euros for the one-way trip. Keep in mind that I offer "door to door" service as opposed to taking a bus or shuttle where you have to walk or use additional public transport once you arrive in Siena to reach your hotel. No extra walking necessary!
Another popular area is Chianti, if we consider just the wine region it does not have many buses or any trains crossing it. Private drivers are great for getting to and exploring this vast area, which goes from Greve in Chianti in the northern end to Castelnuovo Berardegna in its furthest southern limit.
The shopping outlets are also very popular, and there are several across Tuscany. There is The Mall and The Space in one area, then Barberino to the north of Florence and Valdichiana in southern Tuscany. Clients on these shopping trips generally ask for an entire day at their disposal and cost can go from 350 to 400 euros.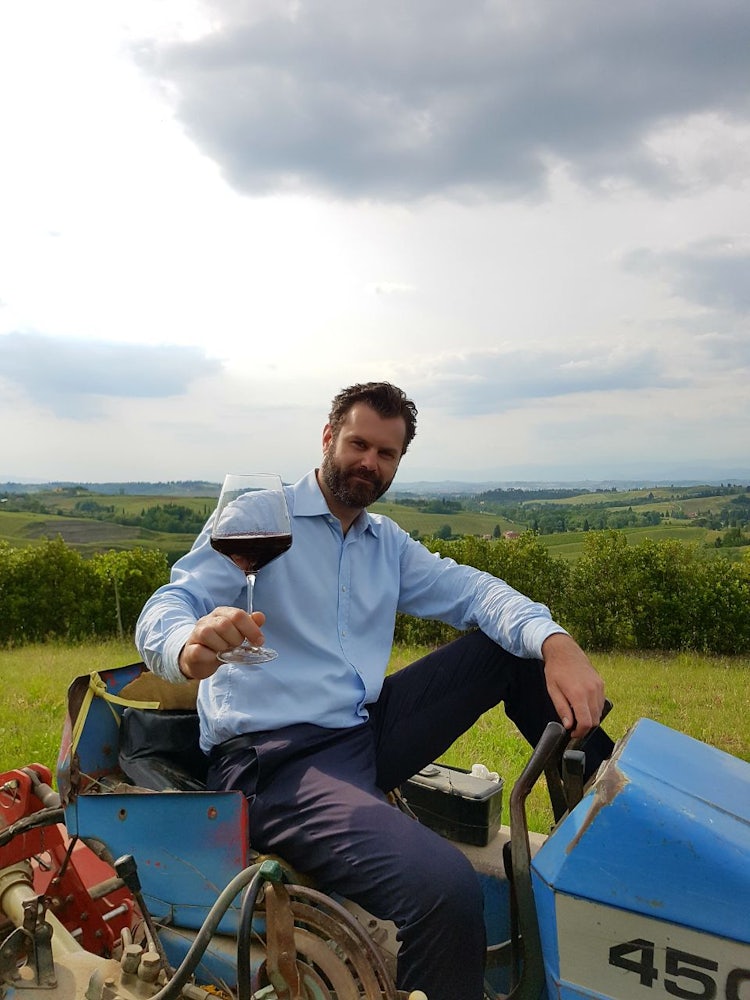 How about wineries and wine tastings in particular?
Yes, these are definitely the most requested. Clients love being able to go out to the countryside and fully enjoy the ride through the Tuscan countryside as well as the experience of the tastings without worrying about how much they drink. All of Tuscany can pretty much be considered a vast wine estate where Chianti is of course one of the most important brands, but it's not the only one. One of the best wines in the world is the Brunello di Montalcino, so if clients wish to go there, I can organize a fantastic full, 10 hour day trip to the area and some of the best wineries in the area. Let's not forget the great Syrahs of Cortona or the Nobile di Montepulciano, the excellent white Vernaccia di San Gimignano or the coastal area of Bolgheri, famous for its "Super Tuscans" and the Maremma area, beautiful and still largely not trampled by mass tourism.
Sounds like you are definitely passionate about wine. Do you choose the wineries you take clients to or do they ask for specific ones?
Yes, I love excellent wines and food, and Tuscany is a great place to be if you love both. There are a few times that clients will request specific wineries, but most commonly, they ask me to take them to good wineries in the chosen area. Because Tuscany offers such a vast range of excellent wines and good food, I think it is also necessary to have the skills and knowledge of the food and beverage world to be able to identify and distinguish what is of high quality.
For this reason, in addition to loving wine and great food, I also decided to widen and strengthen my "skills" in these areas by taking part of professional educational courses in the sector. I am thus a member of several sector associations, including the AIS, the Italian Sommelier Association, ONAF and ONAS, associations for cheese and salami/cold cut tasters!
As a driver, I've driven all over the region and, as a "taster" both privately and in the professional courses, I've discovered small producers of high quality wines and cheeses and salami. I take my clients to these because I love and buy their product's myself! In the end, I not only drive people places but also enjoy sharing my knowledge of the area and its fine products with my clients.
Many clients don't generally ask for cheese or cold cut tastings on their first request, but I love proposing stops to these farms to enjoy these Tuscan specialties in the area we are in and clients generally love them. I enjoy making sure my clients have a great experience in Tuscany.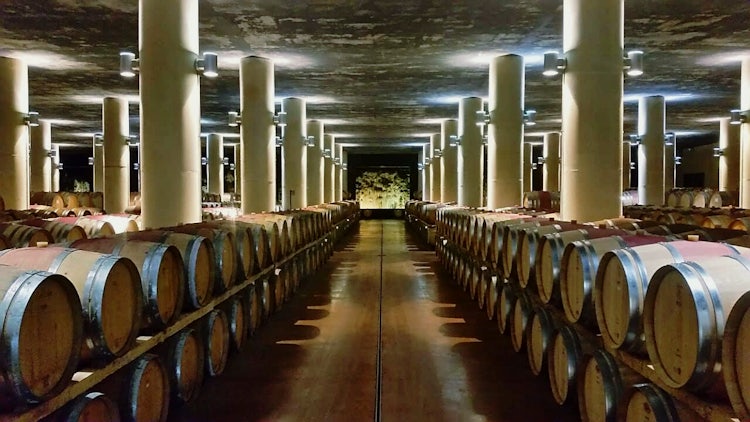 Thank you Francesco for offering this window into your world! Learning more about the various services an NCC offers to visitors to Tuscany and knowing when to recommend them is part of the resources we offer visitors to our website.
Considering how wide the variety in preferences and itineraries visitors to Tuscany have, I would recommend Francesco as a personal chauffeur to anyone who wishes to have a quality, private trip visiting the region as well as to anyone needing transfer services to hard-to-get-to places and traveling longer distances. For example, anyone arriving in Livorno on a cruise ship with limited time on land would benefit from having Francesco meet and take them around the area, particularly to the wine areas along the coast.