Top 5 Places to Eat Out in Pistoia's Center

Pistoia has a very lively center. The city's vibrant heart includes the Piazza della Sala, the Piazzetta dell'Ortaggio and the surrounding streets. These squares and areas are often filled with young crowds during summer nights and winter weekends. Just a short walk from the marvelous Piazza del Duomo you can find many restaurants, cafes, bars, and pizzerias where you can try Tuscan cuisine, local specialties, the best wines and the trendiest cocktails during any hour of the day from brunch, lunch and dinner to an aperitif or after dinner hours. Charming Pistoia awaits and welcomes you at any time of the day and…of the night!
As soon as the season starts to warm up most of these restaurants and bars set up outdoor seating, allowing you to enjoy the fresh air and the animated center while sipping your drink. Others, however, always offer outdoor seating with heaters to keep you warm as you savor the daily special.
Here, I recommend five restaurants that I prefer to eat at in the historic center of Pistoia!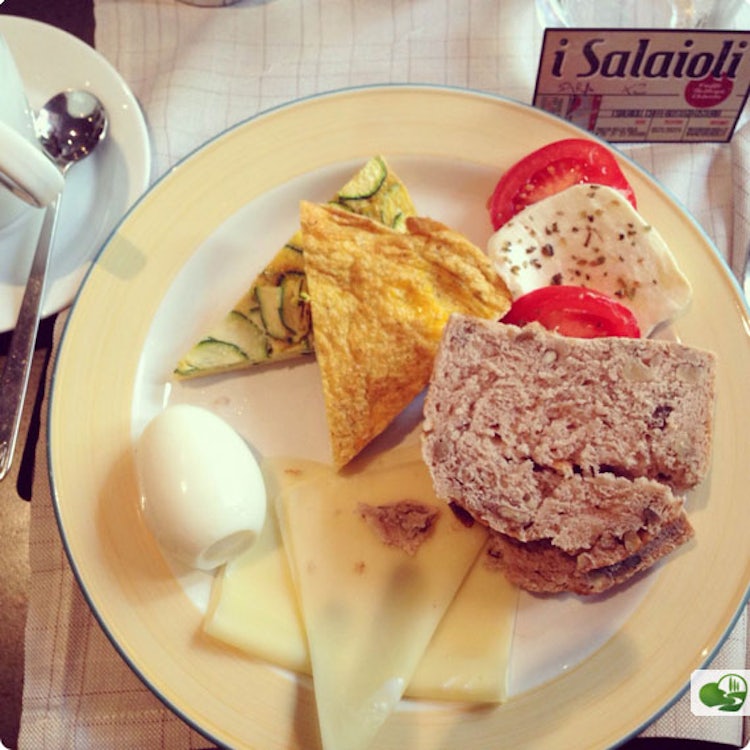 Santopalato: situated in the city center in one of the old historic buildings just a minutes walk from the Duomo, this place is a pizzeria, a restaurant (for meat and fish), a café, and a bar all in one. With a welcoming, young, contemporary atmosphere, Santopalato is also, at the same time, been around forever. Every week, they offer a different set menu with a daily special.
Santopalato
Vai del Duca 7
Phone 0573 31144 / Cell. 366 1848920
E-mail: info@santopalato.it
I Salaioli: open at all hours for breakfast, lunch, brunch, and dinner, this place even offers a cocktail hour and after dinner drinks. Found in Piazza della Sala, this place will have you tasting typical Tuscan dishes, pizza made with starter yeast and amazing cocktails. I Salaioli is actually divided into two separate restaurants. La Cuvé is a café and restaurant for brunch and bar while I Salaioli is a small coffee shop and osteria. With one right in front of the other in the city center, this is sure to be a hit with anyone who wants to try delicious flavors at any time of the day. Everyday you can find their menu that changes daily directly on their website!
I Salaioli
Piazza della Sala 20-21-22
Phone 0573.20225
Email: info@isalaioli.it
Voronoi: One of the most popular places for young crowds and absolutely one of the most difficult to find outdoor seating during the summer months. Famous for the VoroAperitivo with a large buffet and various cocktails to choose from like a mojito, it is also perfect for a business lunch or for a fish dinner in the historic center.
Ristocaffetteria Voronoi
P.tta dell'ortaggio ,14/17
E-mail: info@ristocaffetteriavoronoi.it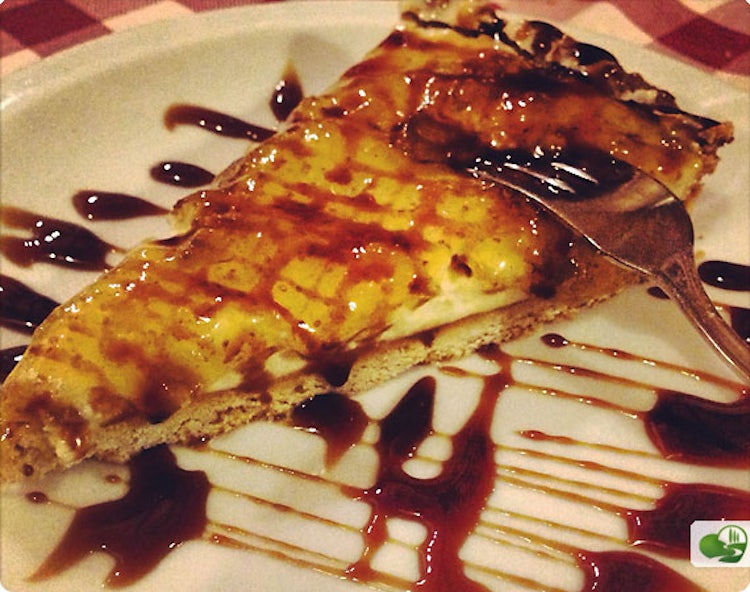 Bonadea: this restaurant is located in the characteristic deconsecrated church of Giglio in the heart of Pistoia in Via del Giglio. The menu is full of both meat and fish dishes that changes every four months with traditional Tuscan dishes revamped with a modern twist by chef Bonadea. In addition, you can also opt for a quicker meal with a meat and cheese board or a pizza or for a more relaxed experience with friends as you savor your cocktail and listen to music after dinner.
Bonadea
Via del Giglio 2
E-mail: info@ristorantebonadeapistoia.it
Phone 0573308147
La Bottegaia: Right in the city center, in Piazza delle Sala, this refined osteria offers seasonal dishes and a charming atmosphere decorated with wooden tables. Typical Tuscan flavors are reinvented with a contemporary twist and accompanied with a vast wine menu with wines from the various regions throughout Italy. This restaurant has received special acknowledgement by the Slow Food Movement Association for their quality and love they dedicate to tradition.
La Bottegaia
Via del Lastrone 17
Phone 0573 365602
E-mail: info@labottegaia.it
There are an infinite number of restaurants in the center of Pistoia and if I mentioned them all, the list would never end so these are my top five! Also in the center, you will find various pubs, cafes, gelaterias, pizzerias, and other places specializing in aperitifs and in fish dishes.
All the remains is to follow your instinct, my advice and the smells wafting out of the open doors of the best restaurants in Pistoia.
Buon appetito!