Helpful hints for Souvenirs & the Basics
Even if Siena is small there are several good shopping options. The main shopping street is Via Banchi di Sopra, where you will find a variety of boutiques especially clothes, bags and shoe shops. Via Pantaneto also have some decent shops. Walking up via di Citta from Banchi di Sopra there are a few more shops with Italian souvenirs and local handcrafts.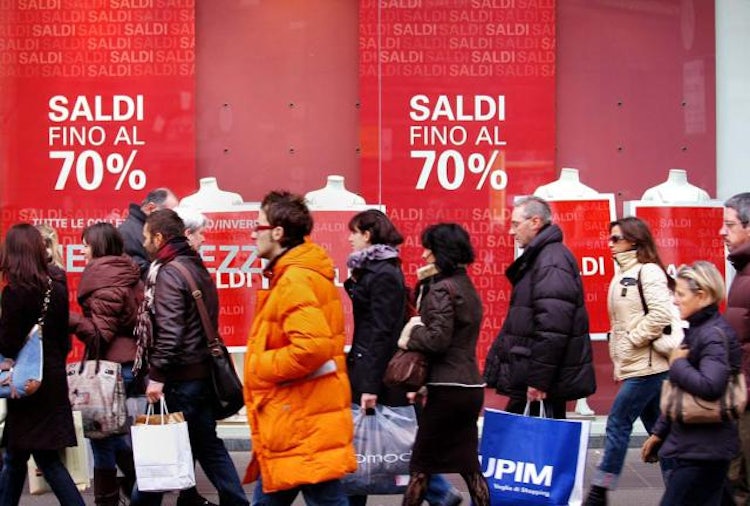 If you are interested in ceramics, we recommend you to visit Sonia's shop, which is located just behind the Duomo at Via Fusari. She makes handmade ceramics right there in her shop, read our blog post about her shop here.
There is also a small mall in Siena by the train station. It is accessible from Via Vittorio Emanuele II by using the public escalator or catching a bus directly to the train station.
The sales are in January and July where prices get really low, sometimes down to 50% to 75% off regular prices.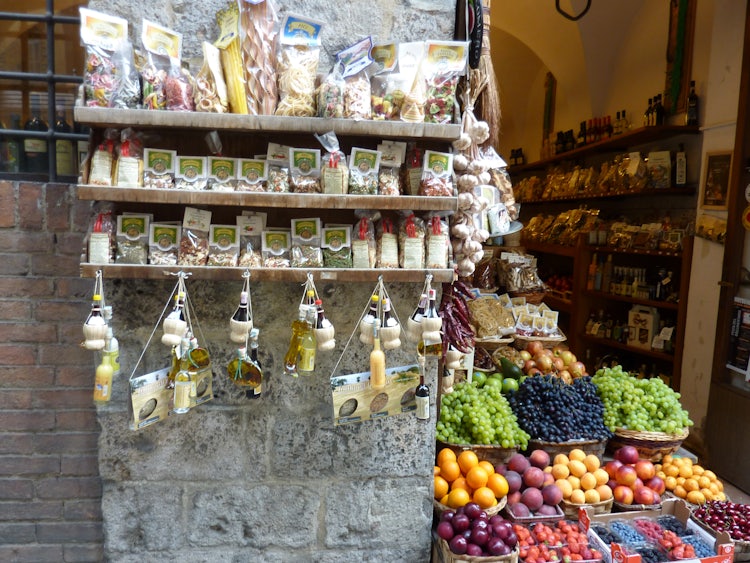 Outdoor markets
Every Wednesday from 7 am to 1 pm there is a market close to Piazza Gramsci, around the Fortezza and La lizza park – you will see the stalls. It offers mostly clothes and shoes, but also bags, costume jewelry, house utensils and a few groceries. Even if not the best quality, prices are low and you can make a good find. Patience is essential here and please do watch out for the occasional petty thief. In the summer it can be very packed and hot.
On Friday mornings there is a small market at the same place as the Wednesday market. Farmers come from around Siena to sell their products here. You will find bread (including rye), olive oils, fruits, vegetables, cheese and other local products. The market is small, but the products are of good quality and fresh.
An antiques market takes place in Piazza del Mercato, just behind Piazza del Campo, on the third Sunday of each month.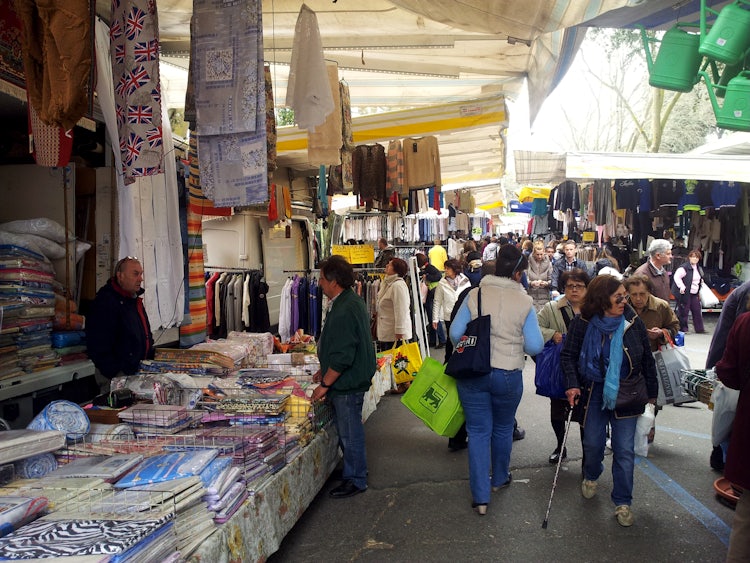 Supermarkets in the center
If you want high quality local products go to Consorzio Agrario at Via Giuseppe Pianigiani, 9. They also have a bakery which is popular for a standing light lunch or for take-away. If you need a decent supermarket where you can get all you need go to Conad: there is one at Piazza Giacomo Matteoti (enter where it says "Metropolitan" and go downstairs) and one at Via Pantaneto 139. There is also a small Simply supermarket close to the Duomo at Via de Cittá 152.
If you want to experience a real Italian supermarket, which is huge and has everything, you will need to go to Coop close to the train station.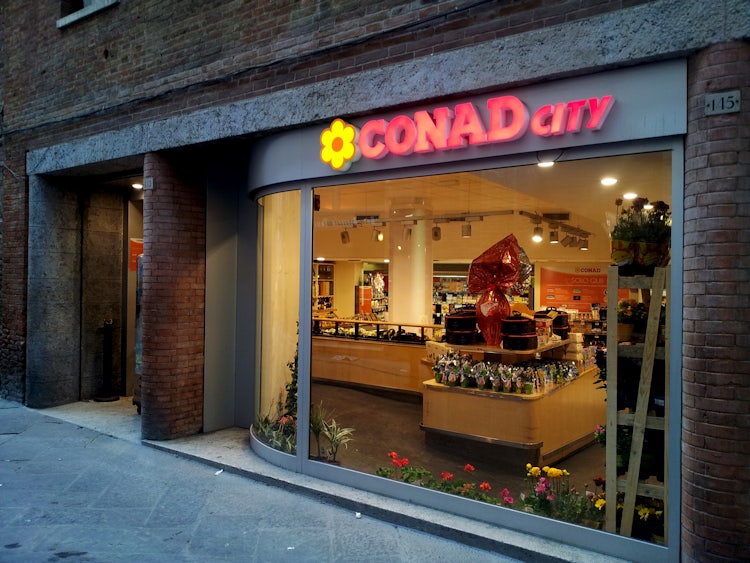 Leather bags and more
On Via Banchi di Sopra you find several leather bag shops, but if you are looking for the cheaper versions go to Via delle Terme 20 or 32. Here you will find a large selection of bags, jackets and purses. There are also a couple of stalls with leather bags at the Wednesday market.
Another local specialty in Siena includes their pastries and sweets. From Panforte to Ricciarelli, Siena excels in a wide selection of tasty morsels. These are excellent gift items to take home, and you will find them displayed in almost every bar, cafe and specialty shops.
Even easier to take home, would be one of the colorful souvenir "bandiera" or incontrada flags that you will find everywhere, especially in the Piazza del Campo. Choose your favorite symbol or color, they are light weight and make a great conversation piece when you go home.
Even though you will definitely find more shops in Florence, the selection in Siena is worth to explore and you might find some small interesting places which you did not expect.
Good luck!