Navigating Organized Tours
finding the best one for your vacation
The number of organized tours available for your summer vacation can be mind-boggling, especially when you are already trying to juggle flight arrangements, getting a car at the airport and renting the perfect villa.
Many times the organization process doesn't even include checking out the possibility of adding a tour or two to the itinerary...until you are already here in Tuscany, and then you are sometimes forced to accept what still has space left, instead of choosing one that really interests you and your family.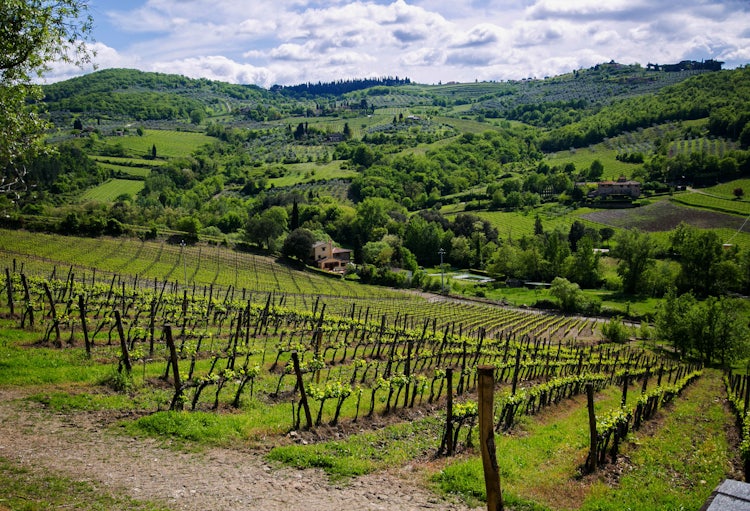 Why should you consider a tour while on Vacation
I know that some of you may be reading this, thinking — I am a do yourself kind of person. And believe me, I get you. I too prefer to do it on my own however, there are some good points to an organized tour which I would like to point out:
The most important and perhaps obvious is the language barrier. An organized tour will convert Italian into your language so everything becomes easier to understand and more enjoyable.
Followed by the lack of local info. This is not your home, and you really don't know all the in's and out's - even if you have read up on it. A local guide is someone who is invested in the culture and will be able to offer you time-saving tips.
A tour will take care of the details — and let's admit it, the driving. In my experience, the one thing that seems to weigh upon guests traveling Italy is the driving. By all means, let someone else do the driving and the organizing and the details and the reservations and — just about everything. You should be in 100% "relax" mode
And finally, a professional guide will add depth, helpful tips, and facts that you just won't get on your own. Guides go through a long and tedious training to learn about the monuments, the art and the cultural — not to mention they also have their own personal experience to share.
But if you still prefer to do it on your own, there are many day trips you can organize all over Tuscany, read here for a few itinerary ideas.
This page contains affiliate links. More details »
Choosing a Summer Tour for your Vacation
Depending on your budget, curiosity, activity level and area of interest, it is definitely possible to find a tour that seems tailor-made for you. This article intends to give you an easy to read gameplan of what is on the menu this summer for feasible and practical tours. We have divided the options into four categories for the summer:
Landscape Tours
The title pretty much sums it up; these tours are aimed at showing off the beauty of the Tuscan landscape, which quite frankly, outdoes itself in summer. Everything is already in full bloom, the vineyards are filling out, the grain is being harvested and the sunflowers are bobbing in the wind. Could there be a better time for your photos?
The most popular tour in Tuscany revolves are the three great cities of Siena - San Gimignano - Pisa. This full-day tour is perfect for someone who either doesn't have a car, someone with limited time in Tuscany or for those who want a brief introduction to the marvels of Tuscany
Who can resist the charm of Val d'Orcia, where locals and tourists stop every day to take 100's of photos. The Montalcino - Orcia full day tour will introduce to you not only to the towns Montalcino, San Quirico d'Orcia, Pienza, Montepulciano but also the wine and local flavors.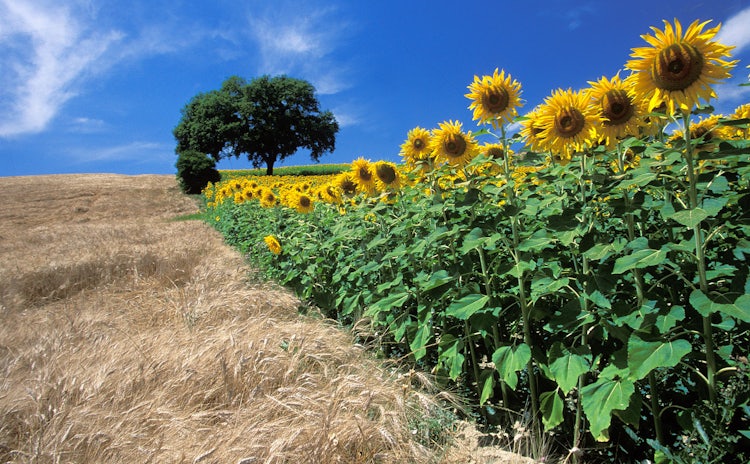 More of a wine person? Excited about visiting one or more of the fantastic wine cellars in Chianti? The Chianti's Best Landscapes and Wine Tour is made for you. Organized in small groups, you will take a one day tour to visit San Gimignano, Monteriggioni, and Siena with a dedicated wine tasting.
With so much to see in Tuscany, it is hard to imagine one would want to venture outside of its borders - unless of course, it was to visit Cinque Terre. The combined train and boat tour will make this area come alive. Read the Discover Tuscany team review.
Getting Around Tuscany
These tours may take you a little out of your comfort zone or maybe they will give you an opportunity to do something "you always wanted to try". In either case, the options are fantastic and you just might want to do them all!
Four Wheel Tours
Start with a romantic tour of Florence while venturing forth in a vintage Fiat 500! These amazing tours offer a departure from Pisa, Lucca or Florentine and include a professional escort who for three hours will have you twisting and turning to enjoy every single drop of Tuscany.
Explore the marble quarries of Carrara on a 4x4 off-road adventure with this 5-hour tour from Pisa. Reaching an altitude of 4000 ft you will be privy to some awesome landscapes as well as enter into private areas that the general public never sees.

See Florence like the rich and famous, from behind the wheel of a flaming red Ferrari. This 30, 60, 90, or 180-minutes Ferrari drive with an expert guide departs from Piazzale Michelangelo.
But you don't need to drive around in a Ferrari to see Tuscany in style, you can also opt for a driver with a car (NCC) who will escort you on an itinerary of your choice. A professional driver will have the patience to deal with Italian traffic and even a few suggestions for great places to stop for photos, a meal or even a wine tasting.
Vespa Tours
The idea of be-bopping on the back of a classic Vespa scooter, winding through the back roads of Siena, Florence, and Chianti with the summer breeze in your face is particularly enchanting. After a practice session, choose to drive your own scooter or hop on behind a tour escort and then you are off to explore the landscapes the wineries.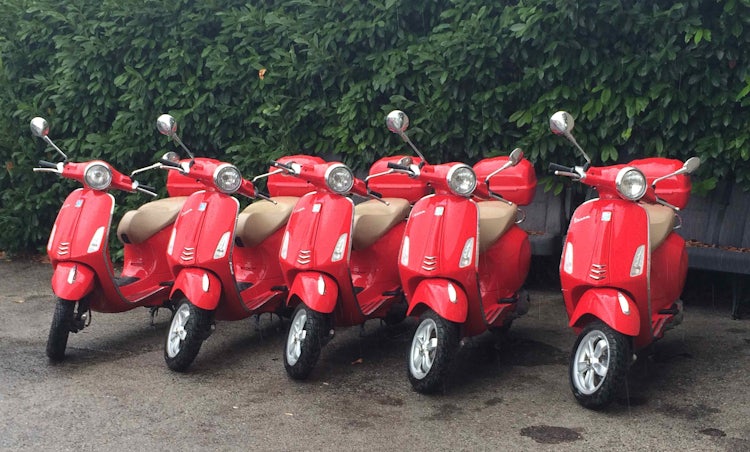 Bike Tours
Many will tell you the best way - ever - to see Tuscany is on a bike tour. Taking everything at a slow and easy pace, stopping for photo opportunities and to visit small towns in between hills, helps you enter into the heart of the area. The soft itineraries, a large number of "white" roads also known easy to navigate dirt roads and the clean fresh air of the region, simply make everything look even more beautiful. When you choose to use a professional bike tour agency all you need to do is show up ready to pedal...or not, you can always opt to accompany your sporty partner in the support van!
Walking Tours
If you are going to do any walking in the summer, make it in the evening! Especially fun is to follow a local as they take you to visit not just the sites - but also a few of their favorite happy hour spots, small shops with specialty food and crafts and their own private secret corners for that picture perfect view. Small groups can experience 'aperitivo' time in Florence on a 2.5-hour tour, led by a friendly local guide.
Florence is the city of art and architecture and a world heritage site. But people forget it is also a small city built of neighborhoods and villages that are best appreciated on foot. Florence is incredibly walker-friendly.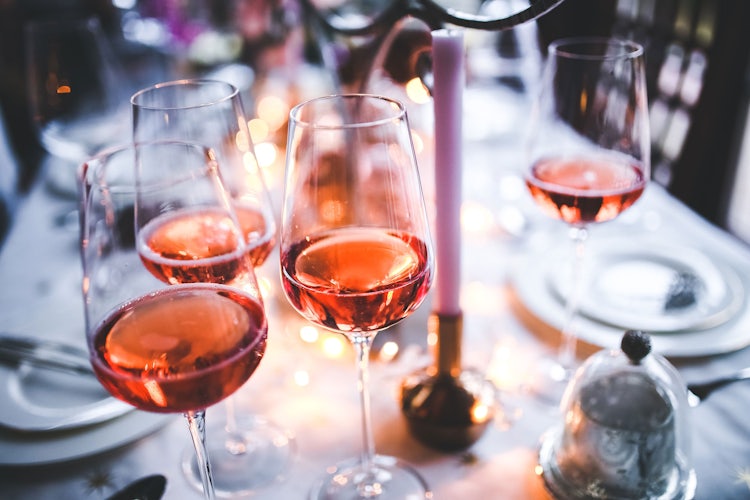 Don't skip right over all the amazing sites to see in Pisa and head directly for the leaning tower. Choose the walking tour with a dinner and lunch or opt for this tour which includes a skip the line ticket for the tower. In both options, you will be introduced to a part of Pisa that even the locals miss out on.
Lots of us like to go home with photos and some of us like to tease our friends on social media, showing off our perfect summer holiday. These two tours, one in Arezzo and one in Anghiari, start over a glass of the local wine where you'll discuss camera settings for night photography before trying a few of your own with your guide in these amazing medieval towns.
Right, I promised you walking tours - but you have to admit there are those who just seem to prefer a bit of speed. So another option would be to run around Florence and see the city's awe-inspiring architecture and attractions on this small-group, 1-hour running tour. Aimed at regular joggers who are comfortable keeping up a moderate pace, this 5.3-mile (8.5-kilometer) route takes in some of Florence's most iconic landmarks.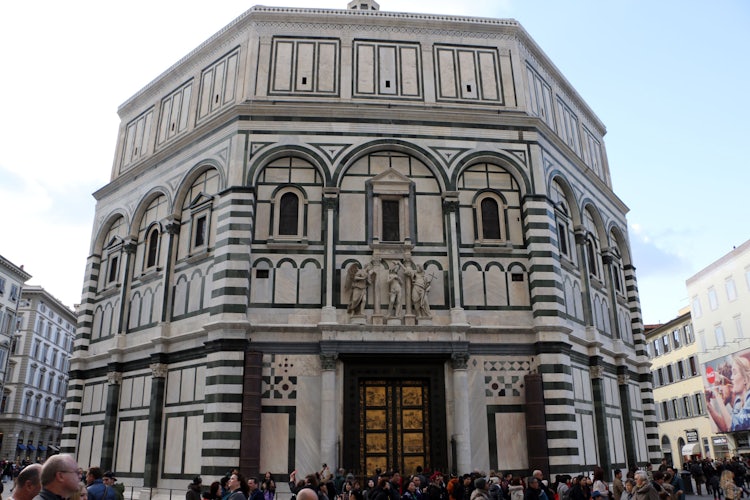 Skip the Long Museum Lines
In the summer, when the lines in front of the more popular museums wrap themselves around the block, the idea of a tour is particularly inviting. Add to the fact that it is nice to know the tour guide not only will navigate the lines, the security desk and the tickets - but they know exactly where to go so that you maximize your time in front of the amazing masterpieces that fill the halls of the many museums in Florence, Siena, and Pisa.
In any case, with or without a small private tour, you will want to know your tickets are booked in advance. These are some of our favorite museum tours that show you the best of the collection while giving you skip the line privileges.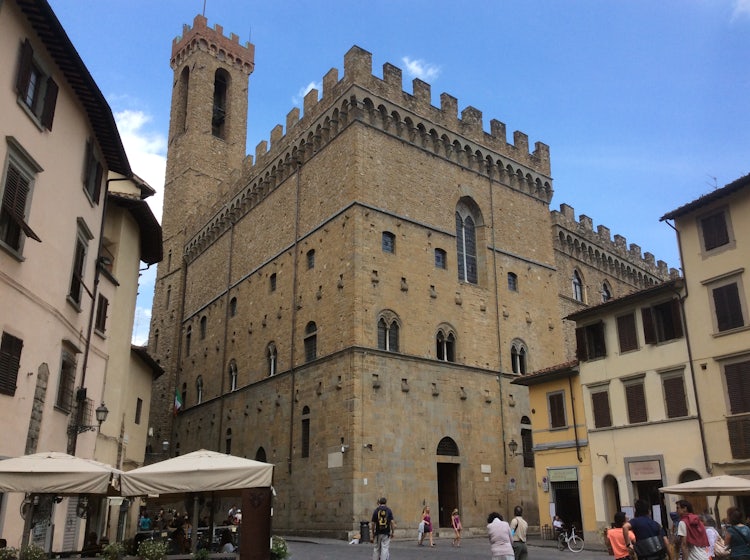 Traveling with kids
I understand that when you are traveling with kids, you need to be flexible, taking into consideration that sometimes the pool at the villa rental just looks more exciting than another day of sightseeing. It is especially important to choose summer tours that tease and tantalize even (especially) the youngest of tourists. These suggestions all have one thing in common - they are perfect for keeping the kids interested in learning while having fun on vacation.
Who can resist pizza and gelato? Kids can't, that's for sure. This 3-hour cooking class will teach you the basics - great for all age levels.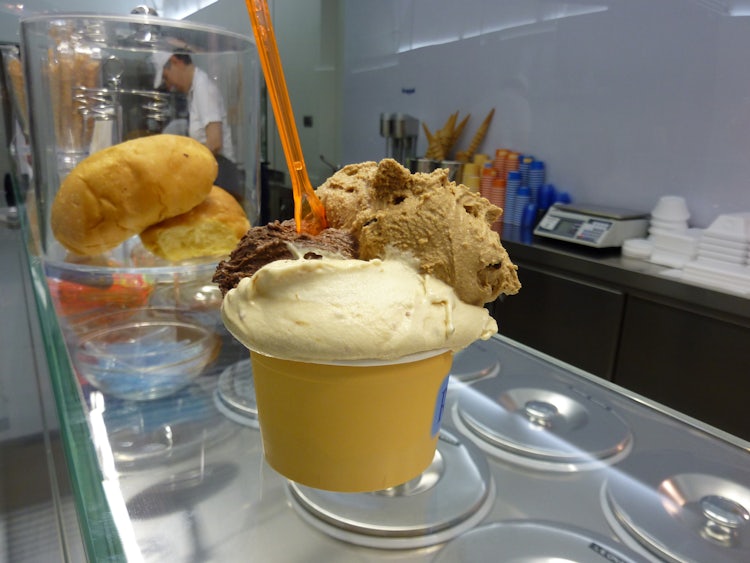 For the little artists in the group, you know the one that likes to get their hands into everything. They might just like to see how they turn clay into majolica ceramic pots, vases and plates. Only 20 minutes, but a fun learning experience.
Just a little unusual — because it's not like windmills abound in Tuscany — this tour offers something for the young and the old (er). A two-hour tour shows the workings of an authentic windmill and the secrets of olive oil.
It can be a bit trying to combine the attention span of a child with the curiosity of an adult, but perhaps a tour about one of the Florentines forefathers, Cosimo I, and this three-hour tour which will teach about the history of Florence visiting the sites.
Our last option includes a 2.5-hour engaging walking tour for families through the streets and squares of Florence with an expert guide who is specialized in working with children and will keep their attention and curiosity by using i-pad, games, flashcards, other media tools and tricks that all of you will love.
DISCLOSURE
This page and website contains affiliate links. This means that if you make a purchase after clicking on such links (to Viator.com, Italy-Tickets.com, Booking.com, RentalCars.com, etc), Discover Tuscany will get a small percentage of the purchase price, at no additional cost to you. Thanks for your support! Read more details.