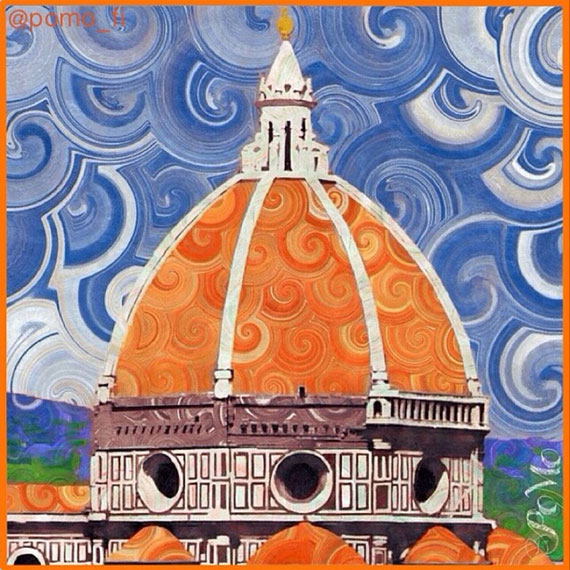 We have highlighted some of this artist's work before, sharing his "mash-up" creations on our Instagram and Facebook. His name is Andrea, known as "@pomo_fi" on Instagram, and you can get a chance to see some of his incredible unique works of contemporary art for a few more days at the Merlino Bottega d'Arte at Le Murate, and if you fall in love with one of his unique masterpieces, buy one to take home! The show ends January 17, but if you can't make it, you can still see more of his work through his Instagram profile.  You can also read a recent interview between our own Elena from Florence with Flair and Andrea here.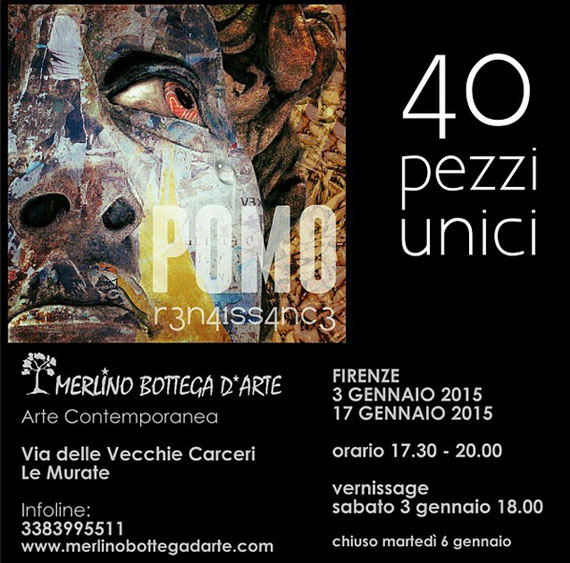 I went to take a peek yesterday, here's Andrea in front of one of my favorites ("Through the Stars") and a few more I particularly liked.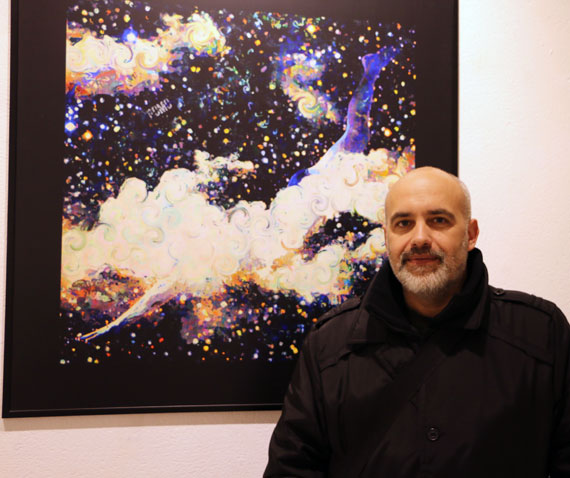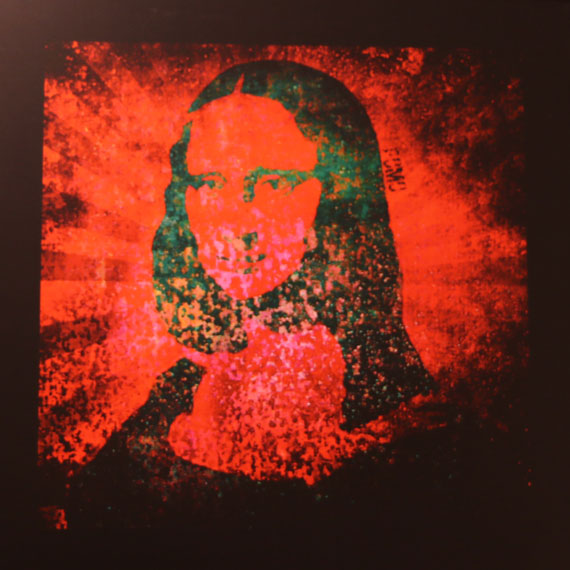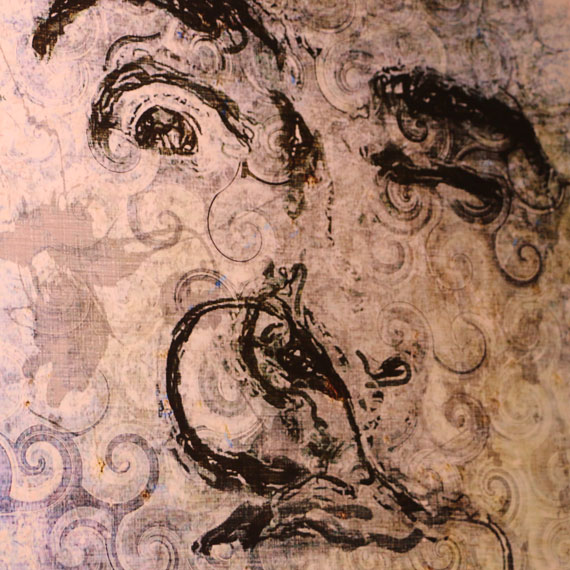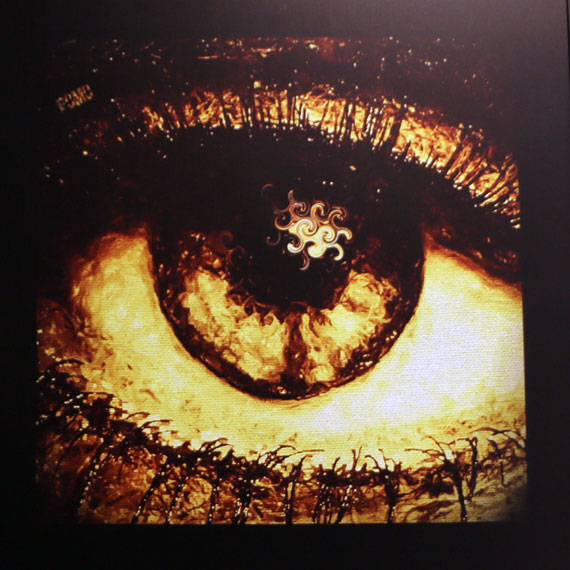 About Lourdes Flores
An American living in Florence for over 10 years, Lourdes continues to explore and discover new places in Tuscany with the eyes of a tourist but with the experience of living in Italy. She shares her experiences on this blog and website, particularly offering lots of travel planning help on the Forum!