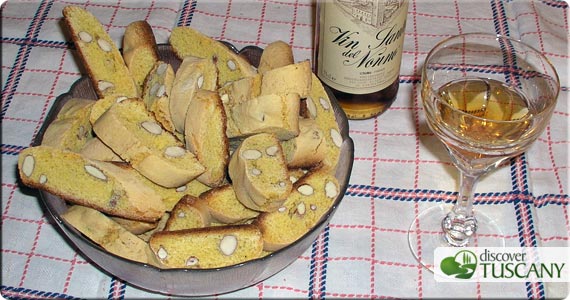 In Tuscany, like in many areas of the world, the Christmas holidays are a special moment to spend time with family. And what better way than to spend time together than over a nice meal?
Christmas Day is a very special occasion and a fine meal is part of the grand celebration, anyone on a diet sets it aside for the entire day.
Christmas lunch today is a feast based on a centuries-old menu that still pleases both the old and the young.
The women in the family generally start the preparations for the meal days in advance, especially if the tradition of serving fresh pasta such as tortellini or lasagna is being respected.
The dishes that make up the traditional Tuscan holiday menu are very simple and basic, based on a peasant tradition that cherishes genuine quality ingredients. Transforming such ingredients into great dishes takes a lot of experience in the art of cooking! Even if traditionally from Northern Italy, a Panettone or Pandoro are also part of every Christmas meal in all Italian homes.
Do you wish to try a new dish for your family this year with a traditional Tuscan dish?
We would like to share our Christmas menu with all of you, a sample of what our family prepares every year which you might like to try out this year.
Appetizers:
First course:
Gnocchi are not a typical Tuscan dish, but they are commonly prepared across all of Italy. They are small dumplings made of cooked potatoes and flour cooked in boiling water for a few minutes and then dressed quite simply with ragù meat sauce or with butter and sage.
Main course:
Side dish:
Green salad
Baked potato squares (prepared with garlic and rosemary)
Dessert:
Dried fruit
Typical Tuscan sweets
There are many different types of Tuscan sweets that are made around Christmas time, including the ricciarelli and panforte which are both traditionally made in Siena ( http://www.tuscanrecipes.com/recipes/panforte-siena.html), the cavallucci (large cookies made with nuts and candied fruit) and the very yummy cantucci di Prato ( http://www.tuscanrecipes.com/recipes/cantucci-di-prato.html ). All of these sweets go perfectly well with a Tuscan Vinsanto, a sweet dessert wine called "holy wine".
The family Christmas lunch usually lasts a few hours during which all of the delicious dishes prepared by cook are enjoyed (and many compliments for the wonderful treats are dished out), enjoying the fine meal and conversation. It is a chance to relax and enjoy the good food and company. At this point someone almost always says that no one eats quite like they used to, remembering a time when Christmas was one of the few special occasions when the family binged on food. A family Christmas is also a time for memories…
To read more about Tuscan food traditions during Christmas, read this article.
About Cristina Romeo
Born in Florence at the end of the fabulous '70s, Cristina has always lived in the famous "cradle of the Renaissance". She's in love with her homeland, but also enjoys traveling and discovering new places. Cristina is mum to a lovely little girl, to whom she hopes to pass on all the passion and love of our precious, wonderful Tuscany.