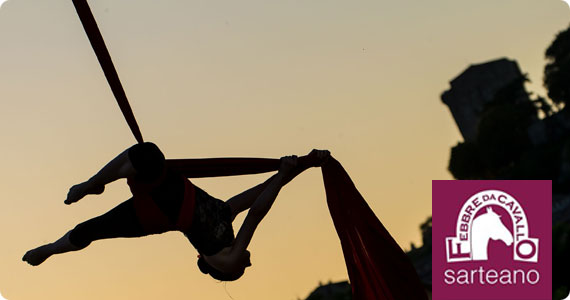 If you or your children love horses, then head to Sarteano (province of Siena) this coming up weekend June 14-16 as it hosts the 10th annual Horse Fever (Febbre da Cavallo) event: exhibitions and demonstrations, presentation of activities and breeds, dressing competitions in traditional and fast work styles which count towards the national and regional championship FITETREC-ANTE as well as craft fair, lots of food and wine and, of course, equipment and clothing for horses.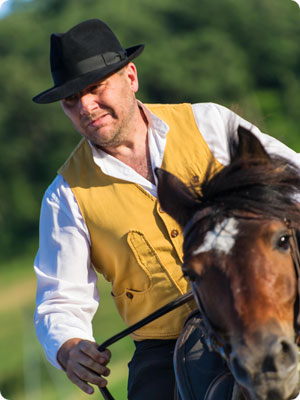 Children will love the "Indian village and Western Town" which will run all three days: shoot outs, horse chases, cowboys and Indians, horse rides and much more! Everyone will love the the spectacular equestrian Grand Gala with the participation of the likes of Bartolo Messina Aragonas, Enrico Maria and Federico Scolari Forci.
Horse Fever is all this and much more! The equestrian event takes place in the sports area of Sarteano. Everything is free admission except for the Grand Gala.
Download the complete program here.
Located halfway between Rome and Florence at the crossroads between Tuscany, Umbria and Lazio and just 6 km from the A1 exit "Chiusi-Chianciano Terme", horses have forever been at home in Sarteano. The Giostra del Saracino, a unique equestrian based historical re-enactment, has been taking place for centuries in the main square of the village, involving both guests and residents alike in the month of August. Unique is the territory that offers unforgettable walks between the medieval village to the hamlet of Castiglioncello Trinoro, a natural balcony overlooking the Val d'Orcia and to the village of Fontevetriana, gateway to Mount Cetona which offers incredible views of the lush Val di Chiana.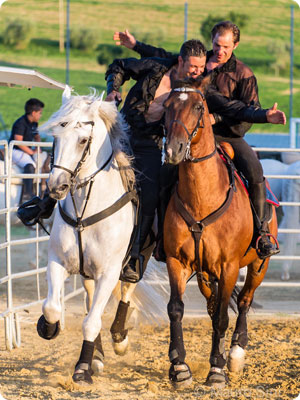 The event is organized by the local tourism office and the City of Sarteano in collaboration with: Giostra del Saracino, Nonsolomamme, Committee of Parents and Skaters "La Fenice" and with the sponsorship of the Tuscan Region, the Province of Siena, the Union of Municipalities of Siena's Val di Chiana, CONI, the Fitetrec-Ante and the fundamental contribution of the Bank Val di Chiana.
With Horse Fever, Sarteano pays tribute to the horse and the passion for outdoors but, above all, to an inseparable life companion.
For more information:
Pro Loco / Ufficio Turistico – Corso Garibaldi, 9 – Telephone: 0578/269204 – 349 2873463 – info@prolocosarteano.it
www.febbrecavallo.com – Facebook/Febbre da Cavallo a Sarteano
About Daniela Croccolino