Have you been to Siena over the past month? Did you go see the spectacular outdoor show "La Divina Bellezza: Discovering Siena" taking place right next to the Duomo about Siena and its history? I can't recommend it highly enough to everyone I meet and know is planning to go: it is an awesome way, in just 30 minutes, to better understand just a part of the great history that goes a long way to better understanding and viewing the city you come to visit.
While I'm a bit biased and have studied quite a bit of history (because I find it fascinating), the show still managed to impress me.
It is very well done and orchestrated, the music that follows each segment perfect for what the story is telling at that moment. Even if you don't care much for history, you will still enjoy the show very much!
So what is it precisely? It is:
1. the first time ever in Italy that a city engages the visitor to share some of its past history in a visual show
2. the show takes place directly where a large part of the history it is recounting took place, hundreds of years ago
3. it lets you see the ambition and wealth that guided the hearts of Siena's citizens hundreds of years ago that created the beauty you can still admire today
4. it gives you an idea of what could have been… and why it wasn't!
Interested? Then take a look at the video presentation below which gives you an idea of the show — then make your way to Piazza del Duomo and go see it in person, as it is much better!!
The show is also just one of the many events taking place this summer in Siena, which you can see here.
Below are just a few of my pictures taken during the show, as a brief preview to just a few of the beautiful images you will enjoy!!
You still have time to go see it! The show runs twice every night at 9.15pm and 10.15pm until September 30th (except for September 4-6) in Piazza Jacopo della Quercia (next to the Duomo and Museo dell'Opera). Cost is 13 euros. You can buy tickets online at the official site for
La Divina Bellezza or on-site. If you aren't planning on being in Siena this summer but next year — make note as it will run again in summer 2016 and 2017 ;-).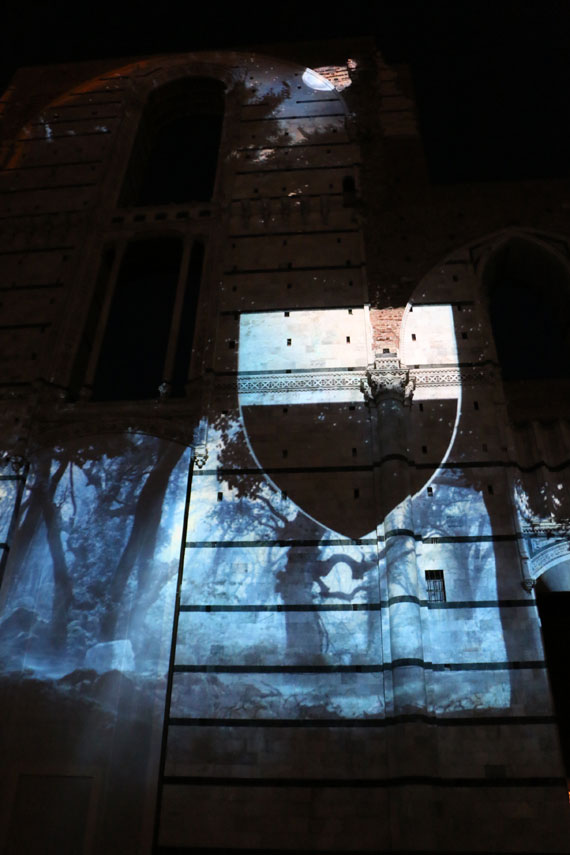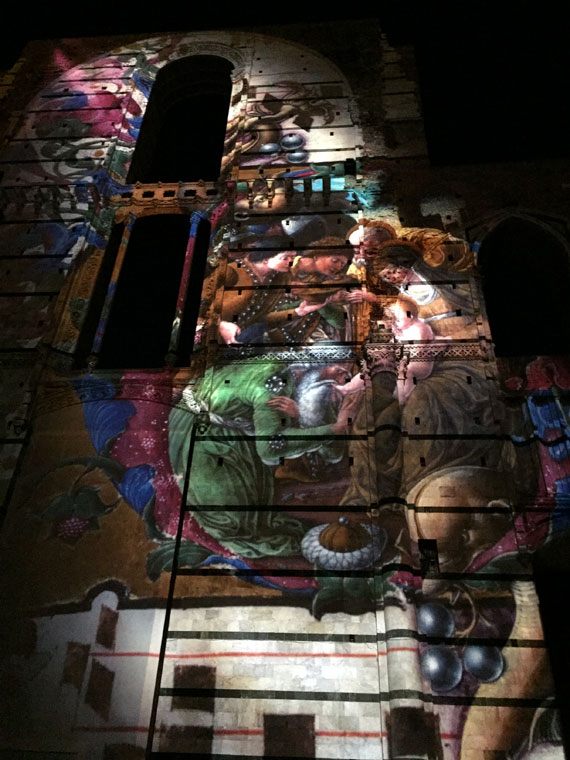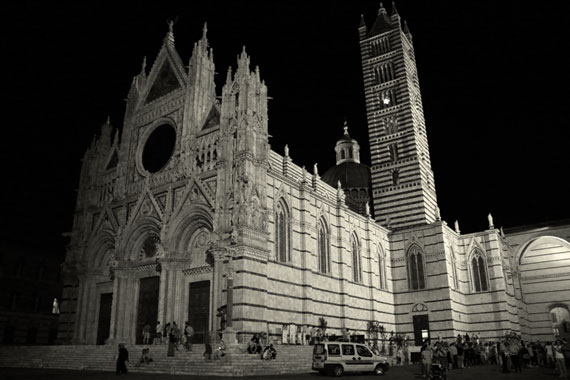 About Lourdes Flores
An American living in Florence for over 10 years, Lourdes continues to explore and discover new places in Tuscany with the eyes of a tourist but with the experience of living in Italy. She shares her experiences on this blog and website, particularly offering lots of travel planning help on the Forum!