Whether you're attracted by the Medieval period or not, the special exhibit that just opened at the Bargello last week will likely make you rethink your interest. Since living in Tuscany, I've found the Middle Ages to be a fascinating time in history. The signs of that period still evident in Tuscany (just think of San Gimignano and Siena) makes it even more interesting to explore and learn by just observing.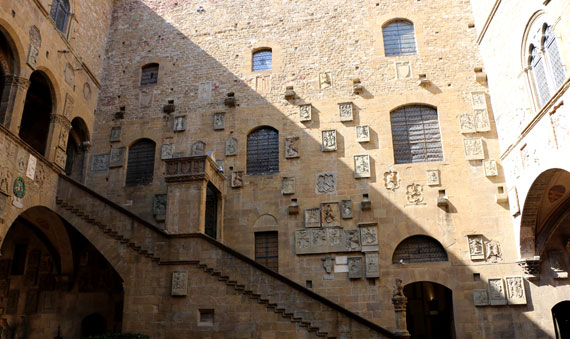 The temporary exhibit, "The Middle Ages on the Road", opened at the Bargello museum on March 20th and will continue until June 21st. Whether you're interested in this exhibit or not, I highly recommend visiting the Bargello if you're interested in sculpture. It has a magnificent collection of masterpieces by Michelangelo, Cellini, Ammanati, Donatello, Giambologna and more. I love sculpture so really jump at any chance I can get to return to this museum.
The exhibit itself is quite small, in just two rooms on the ground floor at the back of the courtyard. But in these two rooms, the exhibition curators have managed to bring together a fine collection of Medieval objects pertaining to "travel" in one sense or another from the collections of four important museums across Europe. In 2011, these four museums – the Bargello in Florence, the Musée de Cluny in Paris, the Schnütgen in Cologne and the Museu Episcopal di Vic just outside of Barcelona – created the "Network of Museums with Medieval Art" to promote the sculpture and works of applied art from the Medieval period that belonged in their collections.
The exhibit takes place to celebrate the Bargello's 150th anniversary – it was the first national museum after Italy's unification in 1861, and is an "on the road" show, as it was on display in Paris' Musée de Cluny from October 2014 through February 2015. The exhibit is divided into 5 sections which I think are a marvelous way to truly display the various types of "travel" occurring in the Middle Ages across Europe:
1. The Representation of the World – this is achieved through maps and geographical charts (shown at the top), including an ancient celestial globe. These show up what man knew as the world's end at that time, the view Medieval men had of their world at the time. There are maps for pilgrims who traveled from Northern Europe down to Rome for the Jubilee in 1500, nautical charts from 1311, and navigational instruments.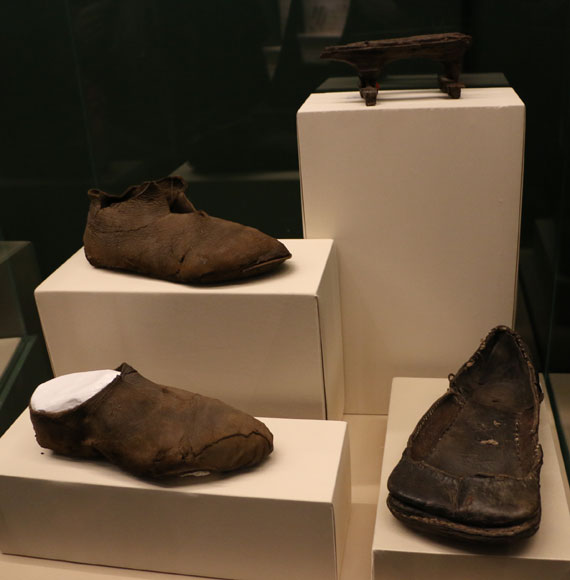 2. Saving your Soul: Pilgrims, Preachers, Clerics – rare examples of shoes, marks that identified one as a pilgrim, reliquaries purchased to take back home. Images of these pilgrims can be identified in stained glass windows, architectual sculpture and carvings.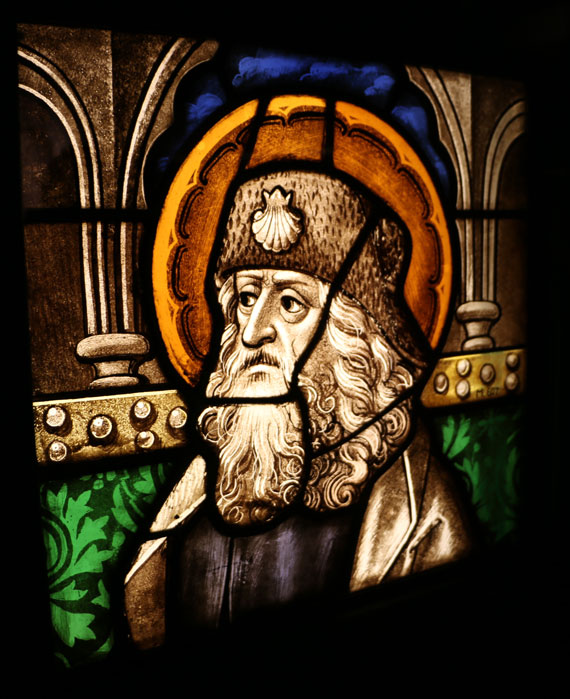 3. War: the Crusades, Knights and Military Expeditions – Unfortunately, quite common for men to travel en mass across Europe for military reasons in those times. Florence and Siena themselves not even an hour away in today's terms were at war for centuries. There are ancient manuscripts which illustrate scenes of the Crusades, or a poem retelling the noble deeds of traveling knights  and more.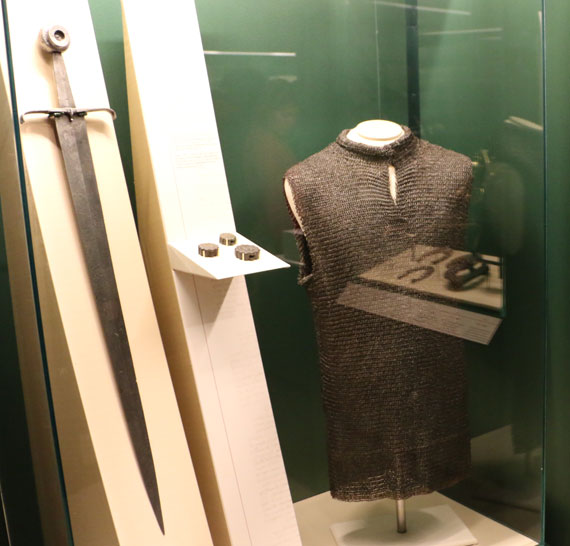 4. Business trips: Merchants, bankers and messengers – on show are locked chests, bags for important letters of exchange, coins as well as tokens of recognition. To this section belong diplomatic emissaries and ambassadors, whose small, locked boxes could carry important letters.
5. Political and Social Visibility: Courtly transfers and Marriage parades – the last section covers the movement of courts, which I found to be particularly interesting. The kings and lords were in constant travel, moving from one palace to another. They never traveled alone, and had to travel with many comforts – think large chests and ables and chairs, as well. Showing off wealth, power and authority, these trips could be quite short but nonetheless impressive – just think of the young girls that were sent off from their home to their new family when they were married, having to carry along quite a dowry with them, just crossing their own town in beautiful bone and horn carved saddles, such as the two in the exhibit.
One of the most impressive pieces on display is this large tapestry that takes up an entire wall – I've chosen to only show you a close-up of the scene which shows the beautiful detail put into this creation. You'll need to stop by at the Bargello to see the entire tapestry! 😉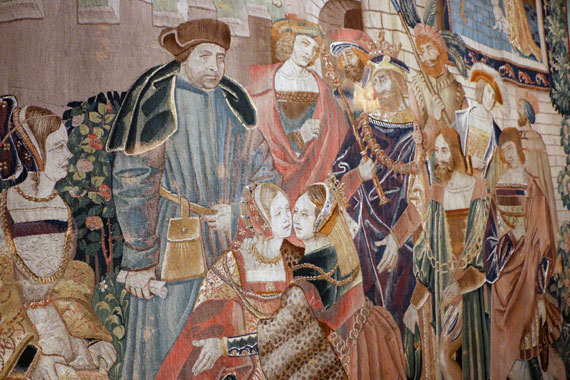 Via del Proconsolo 4 – Florence
March 20 – June 21, 2015
Open everyday 8.15am-5pm except for the 2nd and 4th Monday of the month
Ticket 7 euro (includes exhibit) – 3,50 euro for EU citizens between 18 and 25 years old
Free for under 18, disabled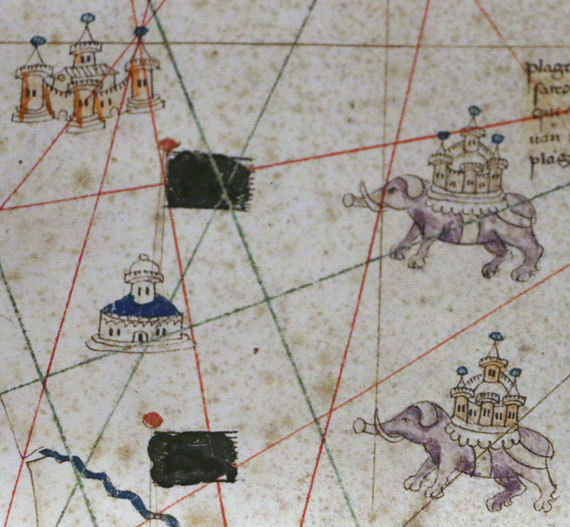 About Lourdes Flores
An American living in Florence for over 10 years, Lourdes continues to explore and discover new places in Tuscany with the eyes of a tourist but with the experience of living in Italy. She shares her experiences on this blog and website, particularly offering lots of travel planning help on the Forum!