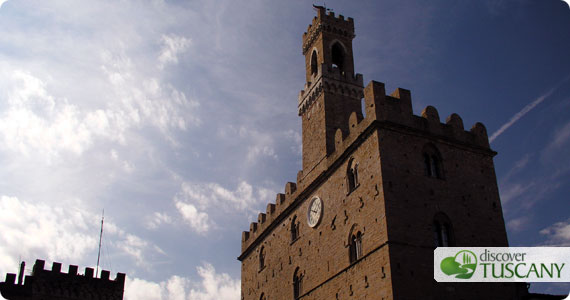 The tiny medieval village of Volterra in central Tuscany will be the setting for the shooting of "New Moon", the second chapter of the "Twilight" series by Stephenie Meyer. As I read in a recent article on Variety Magazine , Eagle Pictures announced that the cast would move to Volterra for the shootings for the movie for a couple of weeks, most likely in May.
Many movies have been filmed in Tuscany, the last '007 movie "Quantum of Solace" comes to mind as one of the latest. That film was partially set in Siena during the Palio horse race days (read our article of the Palio in Siena) . I was wondering, however, why would they choose Volterra for  "New Moon"? The answer is easy for "Twilight" fans but not everyone knows that Stephanie Meyer's books have one of the most powerful vampire families, the Volturis, come from Volterra and thus an important part of the story is set in this Tuscan village.
Volterra is a true medieval gem and one of my favorite Tuscan cities. I'm really curious to see the city as the setting for some vampire adventures and I think the citizens will also be very excited about that. The "Twilight" book series have been a great success and I hope the "New Moon" movie will make Volterra and Tuscany more popular, especially among younger visitors.
The town has created a blog dedicated to offering news on the upcoming shooting and Volterra in general; check out the New Moon Volterra Town Blog (edit 03/2013: blog is no longer active, took out link).
About Cristina Romeo
Born in Florence at the end of the fabulous '70s, Cristina has always lived in the famous "cradle of the Renaissance". She's in love with her homeland, but also enjoys traveling and discovering new places. Cristina is mum to a lovely little girl, to whom she hopes to pass on all the passion and love of our precious, wonderful Tuscany.