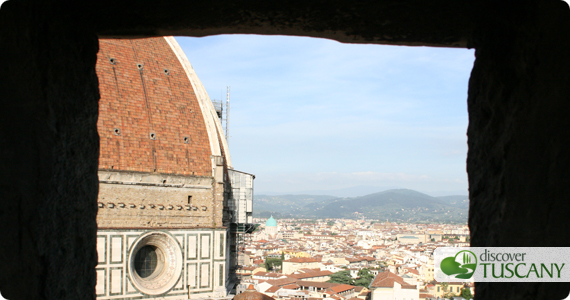 Since last week and going on through December 7, an extraordinary program of guided visits in the historical center and more will let you discover Firenze Insolita, or an "Unusual Florence". The events will include concerts, guided tours and visits throughout the city letting you discover some of its lesser known treasures.
The program has been divided into four thematic parts, each one offering various events to give you a different perspective on the art, churches and monuments across the city.
The "Florence of the Spirit"  itinerary tours the different religious communities of this ancient city. "Artisan Florence" guides you through the historical workshops of local craftsmen showing the  real "Made in Florence" in the city center. "Funny Florence" introduces the funny and lighthearted spirit of the city and Florentine people. "Florence from Yesterday to Today" intends to show how the old and ancient city mashes up with the contemporary one.
The rich calendar of  "Unusual Florence" includes several events that we highly recommend you participate in. Most guided tours and visits will be conducted in Italian and all have to be booked in advance. But we also called to make sure whether there would be some tours offered in English and we were told that all of the guided tours called "Alla scoperta dell'Insolita Firenze", which are free, will also be offered in English as long as you request this when booking. Other languages, such as French, can be requested. This particular group of tours include guided visits to the Bargello Museum, the Opera del Duomo Museum, the Accademia Gallery where you'll find Michelangelo's David and the Palazzo Davanzati, a beautiful Florentine palace, just to name some of the most famous. If you want to reserve one or more tours, you should write to Mrs Alessandra at alessandra@ilmagnifio.it.
I recommend you take a look at the program and, if you're going to be in Florence between now and December 7, take advantage of this great collection of events to visit Florence from an "unusual" point of view!