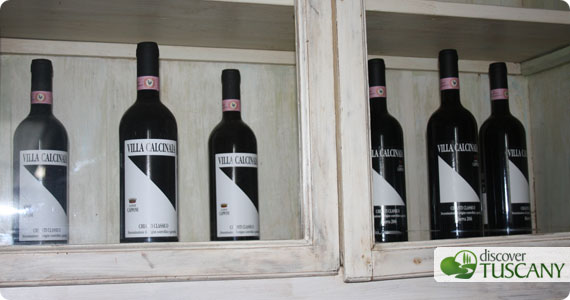 Autumn is here and we'll soon the season will be to start wearing pullovers, scarves and hats again. Hoping that the weather will still be nice this upcoming weekend, here are the main events in Tuscany from which to choose from – so many choices!
Chianti:
The grape harvest has started and in some areas, already finished, and it's time to celebrate! In Panzano in Chianti starting tonight you'll find "Wine to Wine". Every day until Sunday enjoy tastings of local wines and of local products. The good stands will be in the main square where you can buy a goblet and then go around tasting. 🙂
In Strada in Chianti, between Florence and Greve in Chianti, three days of the traditional "Stradainfiera" festival includes shows, markets, food and wine for three days. The festival has its origins in Medieval times and while it has changed through time, the main idea is to get together and celebrate the harvest.
Prato:
Near Prato at Poggio a Caiano the stunning historical reenactment of "The Medici Villa under siege" will be taking place this weekend. The Medici Villa of Poggio a Caiano and the entire town return to the days of the Renaissance when the Medici family inhabited the villa. There will be characters in costume, concerts, food and wine, as well as an antiques market.
Volterra:
On Sunday, September 18 you can enjoy the Notte Rossa, or Red Night, a night festival of culture, art and tastings of local products. The entire town has organized something to share their beloved town with visitors, from free guided tours of the main museums and monuments to wine and food tastings, all with good live music throughout the medieval town.
There are many events across Tuscany and I would love to be able to attend them all. Since this isn't possible for now, I'll have to make some decisions of where to head to and wish you a nice weekend wherever you choose to go!