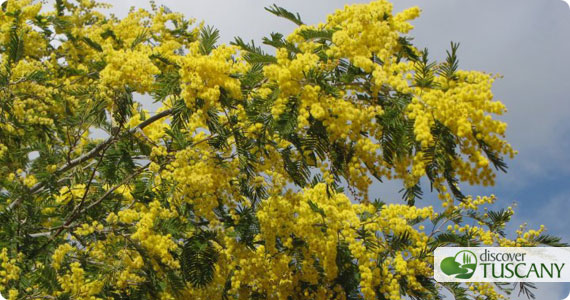 Spring will arrive in less than 20 days but we had some really cold days during this week in Tuscany. The weather forecast for the weekend fortunately is pretty good and it seems we' ll have rising temperatures in all the region.
This weekend precedes March 8, date that this year on which we'll celebrate both Fat Tuesday (the last day of carnival before Ash Wednesday) and International Women's Day.
To celebrate International Women's Day, women have free entrance to all State museums and places of art in Tuscany (this initiative, promoted by the Ministry of Cultural Heritage and Activities, is valid for all State museums in Italy).
Throughout this weekend, March 5 and 6, celebrations of Carnival will continue which end this year on Tuesday the 8th. You can find a selection of major events dedicated to Carnival in this other post we dedicated to the events of Carnival 2011 in Tuscany.
Here are some additional interesting events planned this weekend in Tuscany:
On Saturday, March 5, the 14th edition of the "Salone del Mobile" opens in Florence. Held in the beautiful Fortezza da Basso this is one of the main fairs on furniture and interior decor in Italy and will be open until Sunday, March 13.
Head to the village of Impruneta near Florence on either Saturday or Sunday to the "Chocolate Feast", a small but delicious exhibition dedicated to chocolate and confectionery.
Antiques and Collector's Markets:
In Arezzo this weekend its big Antique Fair takes place. Organized on the first weekend of each month, the market fills the beautiful Piazza Grande and the historical center with stands of antiques and collector's items.
In Scarperia in the Mugello area, on Sunday the "Collectors in the Piazza" will spread out through the center offering a trading place for antiques and collectibles.
The central Piazza Mino in Fiesole on Sunday will also host its small traditional antique market.
At the Saschall theatre in Florence on March 5 and 6 will host the "Collecting in Florence" exhibition dedicated to collecting and crafts. Admission fee (€ 3).
To all of you have a nice weekend!
About Cristina Romeo
Born in Florence at the end of the fabulous '70s, Cristina has always lived in the famous "cradle of the Renaissance". She's in love with her homeland, but also enjoys traveling and discovering new places. Cristina is mum to a lovely little girl, to whom she hopes to pass on all the passion and love of our precious, wonderful Tuscany.