La Sbirrata is in its 9° Edition - 2016
This event has changed location for 2016 and is being held at
Schignano, via Emilio Bertini 108 - Vaiano, Prato
Summer evenings spent in the great outdoors and under the stars. Are looking to have a bit of fun? You want to go out at night, meet people and have a beer with friends. This year at Schignano Vaiano, in the province of Prato, just 30 minutes outside of Florence you can participate in the 9th Edition of the Beer Festival … or as the locals call it La Sbirrata which takes place this year from 13 July to 24 July. After having taken a break for one year - the festivals opening its doors once again starting on the 13th of July. La Sbirrata, which originates in Prato, has always been a big draw for beer and music lovers alike.
The calendar this year includes 12 days of music and 10 types of beers (among which many are artisan and even beer for celiacs). This line-up will truly satisfy everyone's tastebuds and musical preference.

Every year the kermesse is enriched with events, is livened up with concerts and a bit of color is added with the onsite market. This music festival brings hundreds of people together who are looking to have a good time, let lose and let the music (and beer) flow! The night is young, the food is delicous and the company gets better and better...I suggest you don't let this great opportunity to hang with friends and family in a friendly environment.
The festival is dedicated to music and over the course of the last nine years has a calendar rich and diverse including evenings of rock, pop, folk, raggae and even a few shows and surprises. The 12 nights include a line up of international and local names that will keep you swaying to the rhythm all night long: Suzy Q, Porto Flamingo, Killer Queen e Massimo Ceccherini - just to name a few! The festival is from the 12th of July to the 24 of July and encourage you not to miss out!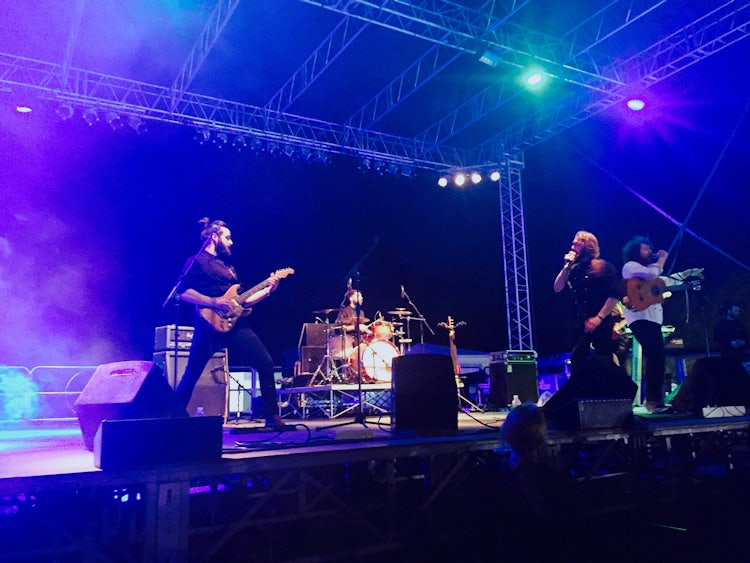 Grand Finale
Sunday 24 An event as unique as it is boisterous fun!! The Grand Finale includes the annual BURPING CONTEST! The first Italian Championship for Burping. The jury will be judging on the longest, the loudest and … the most endearing (if at all possible!)
Just in case you are wondering, this is not just a festival for music and beer. The event will include activities and of course great Italian food: dishes of the pasta called tortelli di patate, traditional meat on the grill and homemade desserts. All this from 7pm till midnight. The music, fresh air and fun are totally free!
Have I convinced you yet that this is the most fun you'll have this summer?