Babbo Natale, Olive Oil, Vino Novello & Chestnuts
Even if Tuscany is one of those regions that just keeps on surprising you, December mostly stands for Christmas here in Tuscany (as it does in many parts across the world)! Christmas, in turn, stands for events, delicious food, traditional festivals, colored lights, music and, obviously, presents. This means that all of Tuscany gets dressed in its Christmas clothes, giving life to Christmas markets, exhibitions and traditional manifestations that are typical of this period but, at the same time, bring with them a genuine touch of their local origins.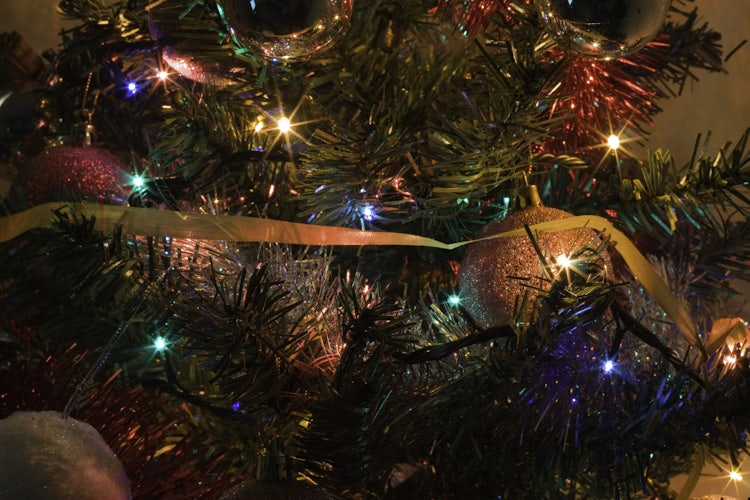 That said, I wish to point out that not all events in Tuscany are dedicated to celebrate Christmas: after all, it's about Tuscany we're speaking about, an extremely resourceful region! Art, culture and food continue to be present all over the territory, bringing a particular touch of tradition that contributes to make December special and, meanwhile, to extend the delicious tastes of Fall that Tuscany commonly celebrates with its most typical regional products, such as olive oil, wine, chestnuts and mushrooms.
Below you will find a list of some of our favorite food festivals, as well as exhibitions, events and markets for the month of December.
This month is so special that we have added a few extra calendars that concentrate on all the Christmas markets and the typical & traditional Christmas Nativity Scenes or Presepe found throughout the region of Tuscany.
Without a doubt, someplace merit their own dedicated calendar, for example Siena.
We are constantly updating the activities for the each year however, if they have not yet been posted by official sites then we write in TBA (to be announced) - so keep checking in with us...or write us on the Forum.
Traveling to Florence while visiting Tuscany? Remember to check out the calendar for Florence and the many select events that happen in this great city.
---
San Gimignano | LUMIERE | Dec 3 - 4
lit up with contemporary lights & images
The city center, the Duomo, the squares and the streets will tell a dream vision thanks to the suggestions created by the works of the artists, the lights, the sounds and the shadows. Free admission.
---
Siena | MERCATO DEL CAMPO | Dec 3 - 4
Christmas market & the tradition of excellence
t's a jump back in time to the 14th century where you'll have the chance to wander about peculiar stands intended to recreate a traditional medieval market while exhibiting and selling local and international food and quality handcrafted products. In the Cortile del Podestà of the Palazzo PUbblico in Piazza del Campo VinArte will host one of the last events celebrating 300 years of Chianti wine.
---
Pienza | GIOCO DEL PANFORTE | end of December
a folkloristic competition in Valdorcia
It's a competition where participants have to throw an entire panforte (a typical Christmas treat from Siena) wrapped in paper over a long table, trying to get it to go to the opposite edge or as close as possible. This game has recently become so popular among both inhabitants and tourists, which are also invited to participate. Stop by and try your throw.
---
San Quirico d'Orcia | FESTA DELL'OLIO | Dec 8 - 11
the moment to savor the new olive oil
https://lafestadellolio.com/alla-festa-dellolio-con-il-trenonatura/
---
Montefollonico | LO GRADIRESTE UN GOCCIO DI VIN SANTO | Dec 3 - 11
13th edition celebrating the delicious vin santo wine
An area of Tuscany particularly rich in the production of quality vin santo wines, with a tendency of being sweet filled with the aromas of the land. It's a festival aimed to promote the local "holy wine" or vinsanto, as the sweet dessert wine made in Tuscany is called and the products that usually are eaten with it, like cantucci, the almond biscuits typical of Prato. Wine, food tastings and even a competition for the best holy wine of the festival!
---
Sarteano | IL TEMPO DELL'OLIO | Nov 12-13, 19-20, 26-27
an event of art, culture & food
Sarteano, south of Montepulciano near Chiusi and Chianciano celebrates olive oil with a surprising broader perspective beyond its culinary importance to that of the wider cultural and artistic impact through the centuries
---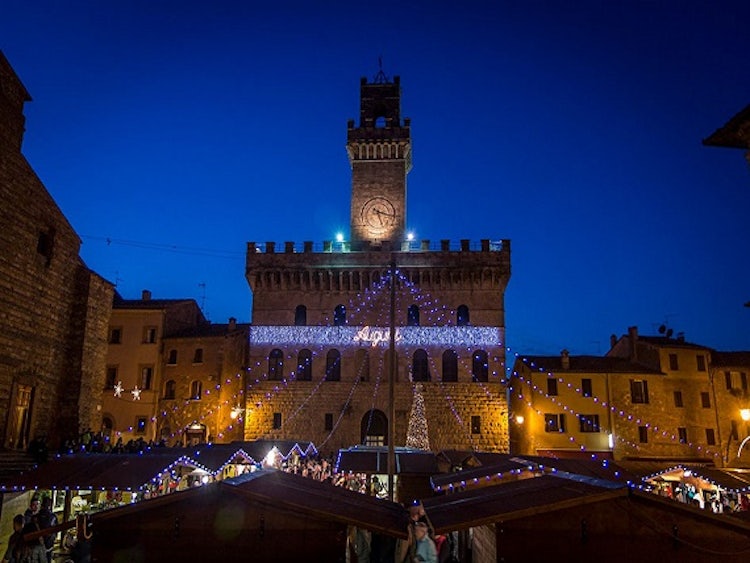 Montepulciano | VILLAGGIO DI NATALE | Nov 19 - Jan 11
Santa Claus's Castle
An extraordinary event which captures the imagination of everyone young and old in the shade of the fabulous palazzo in the main square. A market, food and Santa Claus...the perfect holiday combination.
---
Abbadia San Salvatore | ASPETTANDO LE FIACCOLE | Dec 8 - Jan 8
a bit of folklore & good food waiting for the flames
"Le Fiaccole" are pyres (sometimes 7 meters tall) that will be lit on the 24th of December. There are lots of dates to remember in this small town, from the 8-11 of December they start making the pyres which decorate the city streets, the pyres are lit on the 24th with the Sacred Fire and from the 8th of December till the 8th of January everyone can have fun visiting the "Village of Elves".
---
San Quirico d'Orcia | PALAZZO DELLE FIABE | Dec 19 - Jan 6
a place where magic lives
Games, story telling sessions, music, films and a wonderful magical persons bring the holiday seasons alive. Something wonderful and new everyday.
---
Monteriggioni | NATALE CON I FIOCCHI | Dec 8
Abbadia Isola ospiterà il magico mondo di Babbo Natale
The amazing little town of Abbadia Isola brings to life Santa Claus, the Elves and the magic of the holiday season.
---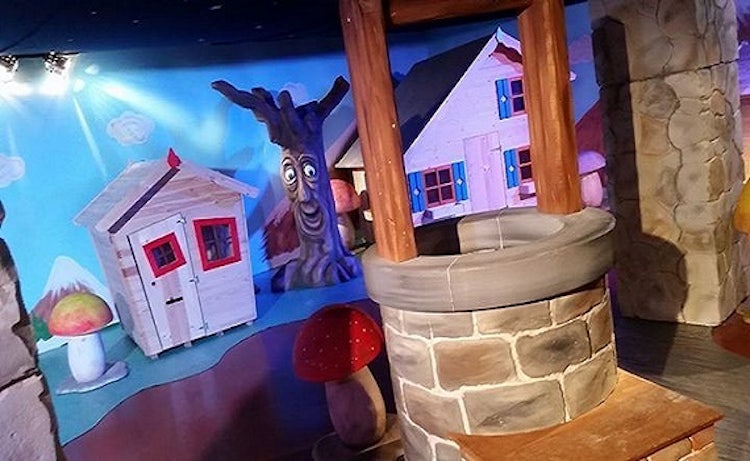 Chianciano | IL PAESE DI BABBO NATALE | Nov 5 - Jan 11
inside the Parco Acquasanta di Terme
Fun and games for all ages, with food stands, gift items, fantasy, ice skating, the Polar Express and Babbo Natale (Father Christmas)!
---
Volterra | CENE GALEOTTE | Dec 16
giving back to the community
Volterra will be home to an event whose total earnings will be given to charity. Named after the prison of Volterra where dinner will take place. The event will consist in a collaboration among some of the most renowned Italian chefs from Florence (this year) and the prisoners in Volterra's ancient prison, which means setting up a delightful dinner open to the public with all proceeds going to charity (reservation required).
---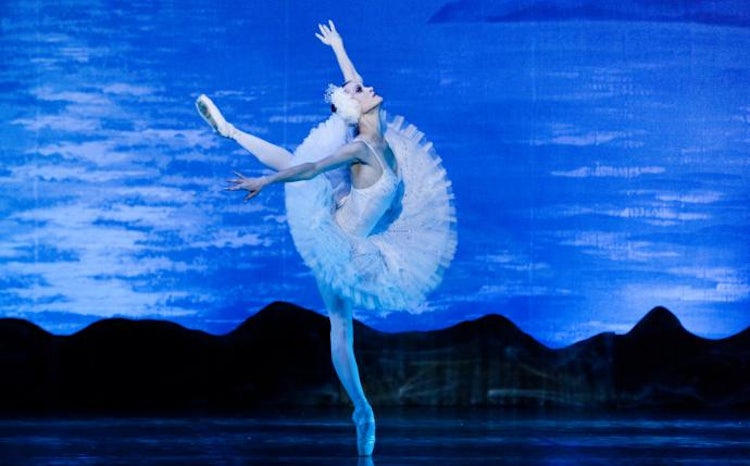 Grosseto | ROYAL BALLET OF MOSCOW | Dec 28
The Nutcracker
Directed by da Anatoly Emelyanov, the "Royal Ballet of Moscow – the Crown of Russian Ballet" will dance their way into your memories with the classic holiday ballet of the Nutcracker, get your tickets early.
---
Castelnuovo Garfagnana | CITTÀ' della CASTAGNA | Dec 3-4
Delicious recipes: Necci, Mondine and Polenta
The "City of the Chestnuts" is ready to tempt your tastebuds with their quality DOP chestnut flour and make some of the special recipes. Local restaurants are participating in offer some of the more traditional and unforgettable flavors for you to try.
---

Arezzo | CITTA DEL NATALE | Dec 3 -26
an entire city transforms for the holidays
An active calendar of events in the picturesque town of Arezzo promises food fairs, Christmas markets and traditions for every age. Visit the Winterwonderland on ice, the Holiday park with fun and games for the kids at the Fortress or be surprised with the many street perfomrs singing, dancing and wander the city streets
Official link for a full a calendar
---
Lucca | NATALECCI | Dec 24
Bringing good luck for the new year
In the historic little town outside of Lucca called Gorfigliano there will be huge bonfires set in several locations of the village, a tradition which illuminates the skies on Christmas Eve.
---
Lucca | I GIORNI DI PUCCI | Dec 3, 8, 16 & 22
A program filled with theater events
For a more cultural experience, head to the center of Lucca for a birthday celebration: 22 December for Pucci and the musical master of the area. The charming setting of Teatro del Giglio will be housing 4 theatre concerts and music performances on the note of this famous Tuscan composer
---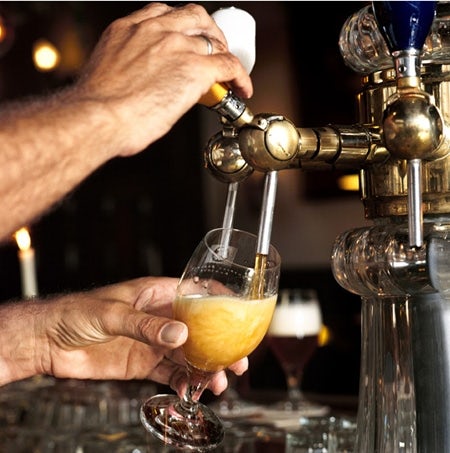 Prato | INTERNATIONAL FESTA DELLA BIRRA | Dec 7 - 11
a large exhibition of handcrafted beers
Good beer is always in season.
This year, boasting a new location within Prato (Ex Macelli - Officina Giovani - Piazza Macelli) you will find a fantastic selection of artisan beers from all over the world, a "Beer Shop" where you can buy your favorites, live music and a charming Christmas market.
---
Montecatini Terme | LA CASA DI BABBO NATALE | Nov 4 - Jan 6, 2017
a fantastic reconstruction of Santa's Workshop
As children, we have probably all dreamed at one time or another of the magical home of Santa Claus And here it is. After centuries of flying the sky on Christmas night, even Santa is a bit tired - and where does he go to recup his strength? The thermal waters of Montecatini.
---
Manciano | SEGUENDO UN FILO D'OLIO | Dec 8 - 11
following the perfume of olive oil in the south of Tuscany
Three whole days dedicated to local traditions celebrating the new olive oil harvest and all those products that usually come with it - like fettunta, vino novello, bread with salumi as well as chestnuts!
---
Faltona | POLENTA DOLCE E BALDINO | Dec 8
a tradition which has been passed down for centuries
Chestnuts were treasured as a source of nourishment filling in the holes of hunger during the long, cold winter months. Now they are a source of delicious treats - roasted, boiled, ground and made into flour for desserts. Come and taste them in every form in the valley of Casentino.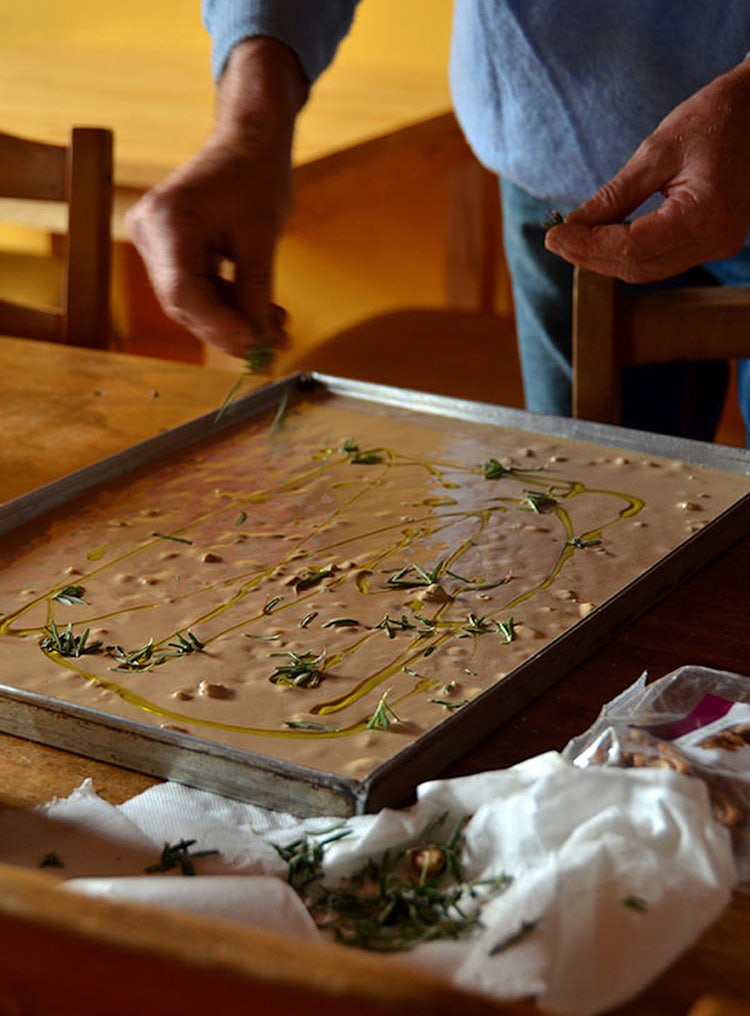 ---