Babbo Natale, Olive Oil, Vino Novello & Chestnuts
Tuscany is one of those regions that just keeps on surprising you, but December in Tuscany mostly stands for Christmas (Natale) and Christmas, is another way of saying delicious food, traditional festivals, colored lights, music, suggestive nativity scenes and, obviously, presents. This means that all of Tuscany gets dressed in its Christmas clothes, giving life to holiday markets, exhibitions and events that are typical of this period but, always with a genuine touch of their local origins.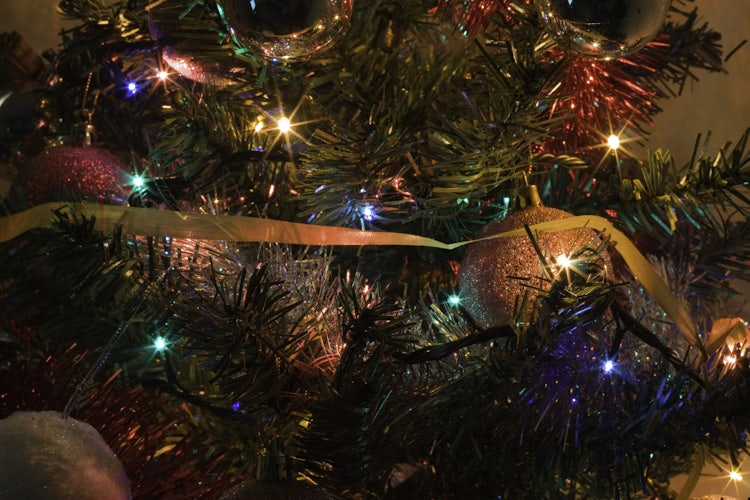 That said, I wish to point out that not all events in Tuscany are dedicated to celebrating Christmas: after all, it's about Tuscany we're speaking about, an extremely resourceful region! Art, culture, and food continue to be present all over the territory, bringing a particular touch of tradition that contributes to making December special. At the same time, you will still find several of the flavors tastes of Fall that Tuscany commonly celebrates with its most typical regional products, such as olive oil, wine, chestnuts, and mushrooms.
Below you will find a list of some of our favorite food festivals, as well as exhibitions, events, and markets for the month of December.
This month is so special that we have added a few extra calendars that concentrate on all the Christmas markets and the typical & traditional Christmas Nativity Scenes or Presepe found throughout the region of Tuscany.
Without a doubt, someplaces merit their own dedicated calendar, for example, Siena.
We are constantly updating the activities for each year, however, if they have not yet been posted by official sites then we write in TBA (to be announced) - so keep checking in with us...or write us on the Forum.
Traveling to Florence while visiting Tuscany? Remember to check out the calendar for Florence and the many select events that happen in this great city.
Author's Note: This article was last updated on November 28 , 2018, to make sure we're giving you up-to-date info, if the dates have not yet been announced then we indicate TBA (to be announced)
---
Italian National Holiday | FEAST of the IMMACULATE CONCEPTION, CHRISTMAS & SANTO STEFANO | Dec. 8, 25 & 26th
A Religious National Holiday
Very much celebrated throughout the entire country, these days coincide with major Christian holidays celebrating the Immaculate Conception, the birth of Jesus and Saint Stephen. Many will make a long weekend out of the Christmas holidays this year and you will find lots of Italian tourists flooding the cities and tourist points. Shops and stores will be open on the 24th of December but be aware that many will close early. Restaurants are open on the 8, 24, 25 and 26 but be safe and make reservations.
Public transport works on a festive schedule. Check hours in advance for museums, monuments, and churches.
---
Tuscany | #DOMENICALMUSEO | 1° Sunday in December
A standing appointment every month
How about enjoying a bit of art, history, and culture on a Sunday? How about enjoying it with free admission? Then mark the first Sunday of the month on your calendar and make note of the following State museums (and archaeological areas) across Tuscany where you can take advantage of the free entrance.
See a List of State Museums in Tuscany
---
Arezzo | FIERA ANTIQUARIA | December 1 & 2
The oldest and the biggest antique fair
Many years ago, Ivan Bruschi gave life to one of the oldest and biggest antique fairs in Tuscany...maybe even all of Italy. He transformed his love for the old, unique and precious into an event that fills the streets of Arezzo every first Sunday of the month and the Saturday that precedes it that month.
---
Panzano in Chianti | APRILANTE | 1st Sunday in December
Handcrafts & Vintage
We know they call the fair "April" ante, but it really goes all year round! This monthly market in the streets of this charming town in Chianti is where you will find hand crafts, vintage and delicious typical foods and all of it this is just outside in the countryside surrounding Florence.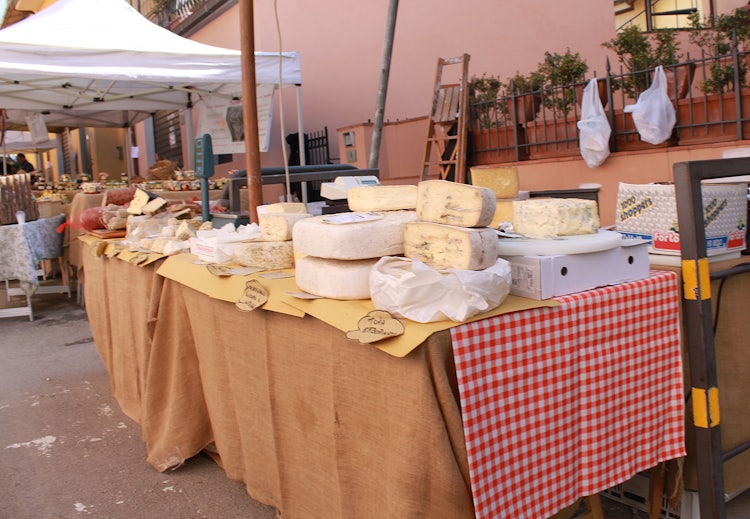 ---
Greve in Chianti | IL PAGLIAIO | Every 4th Sunday of December
Organic and Artisan Market
Piazza Matteotti is filled with locals who feature goods from their gardens, their kitchens, and their workshops. Often you will find not only great bargains but music and opportunities to do some taste testing.
---
Barga | MERCATINO ANTIQUARIATO | 2nd weekend of the month
head into the Garfagnana
It's not all about the food, in fact just north of Lucca in the area known as the Garfagnana you will find fall colors, flavors and an antique fair that merits a visit.
---
Tuscany | CANTINE APERTE A NATALE | Check calendar for dates
visiting the vineyards for the holidays
All throughout the month of December and all over the lovely region of Tuscany you will find several tasty events in the famous wine cellars. Over twenty different dates and events to tease you tastebuds, check the official link below for a cantine near you. The holidays are just another great excuse for top name vineyards throughout Tuscany to open the wine cellars for adults and children alike with activities and of course tastings.
---
Castelnuovo Garfagnana | CITTÀ' della CASTAGNA | Dec 1 - 2
Delicious recipes: Necci, Mondine, and Polenta
The "City of the Chestnuts" is ready to tempt your taste buds with their quality DOP chestnut flour and make some of the special recipes. Local restaurants are participating in offer some of the more traditional and unforgettable flavors for you to try.
---
San Gimignano | LUMIERE | Dec 8
lit up with contemporary lights & images
The city center, the Duomo, the squares and the streets will tell a dream vision thanks to the suggestions created by the works of the artists, the lights, the sounds, and the shadows. Free admission.
---
Tuscany | TOSCANA GOSPEL FESTIVAL | Dec 15 - Jan 1
It's been over 20 years that Tuscany has invited gospel groups to perform in the month of December creating a festival atmosphere. Over the course of the month, there are several different concerts for the public to enjoy.
---
Pienza | GIOCO DEL PANFORTE | December 26 - 30
a folkloristic competition in Valdorcia
It's a competition where participants have to throw an entire panforte (a typical Christmas treat from Siena) wrapped in paper over a long table, trying to get it to go to the opposite edge or as close as possible. This game has recently become so popular among both inhabitants and tourists, which are also invited to participate. Stop by and try your throw.
---
San Quirico d'Orcia | FESTA DELL'OLIO | Dec 7 -9
the moment to savor the new olive oil
https://lafestadellolio.com/alla-festa-dellolio-con-il-trenonatura/
---
Montefollonico | LO GRADIRESTE UN GOCCIO DI VIN SANTO | Dec 8 -9
13th edition celebrating the delicious vin santo wine
An area of Tuscany particularly rich in the production of quality vin santo wines, with a tendency of being sweet filled with the aromas of the land. It's a festival aimed to promote the local "holy wine" or vinsanto, as the sweet dessert wine made in Tuscany is called and the products that usually are eaten with it, like cantucci, the almond biscuits typical of Prato. Wine, food tastings and even a competition for the best holy wine of the festival!
---
Monteriggioni | NATALE CON I FIOCCHI | Dec 8
Abbadia Isola ospiterà il magico mondo di Babbo Natale
The amazing little town of Abbadia Isola brings to life Santa Claus, the Elves and the magic of the holiday season.
---
Amiata | PIANO FESTIVAL | Dec 8 - 9
The Fondazione Bertarelli opens its doors to two concerts with the wonderful sounds of Christmas. See the offical link for the program and location.
---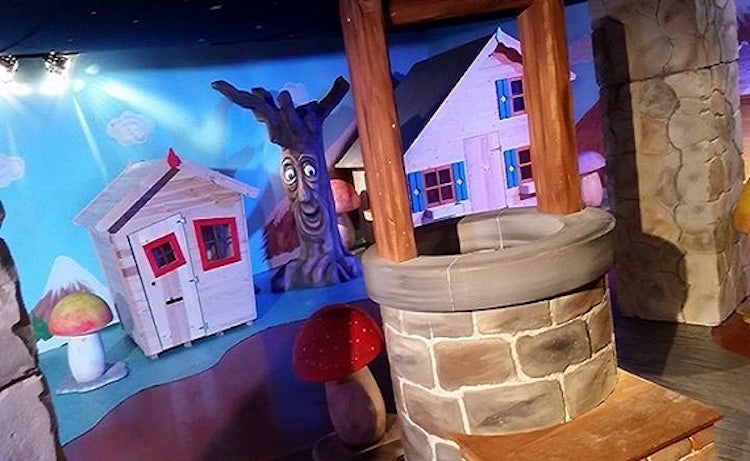 Volterra | CENE GALEOTTE | Dec 14
giving back to the community
Volterra will be home to an event whose total earnings will be given to charity. Named after the prison of Volterra where dinner will take place. The event will consist in a collaboration among some of the most renowned Italian chefs from Florence (this year) and the prisoners in Volterra's ancient prison, which means setting up a delightful dinner open to the public with all proceeds going to charity (reservation required).
---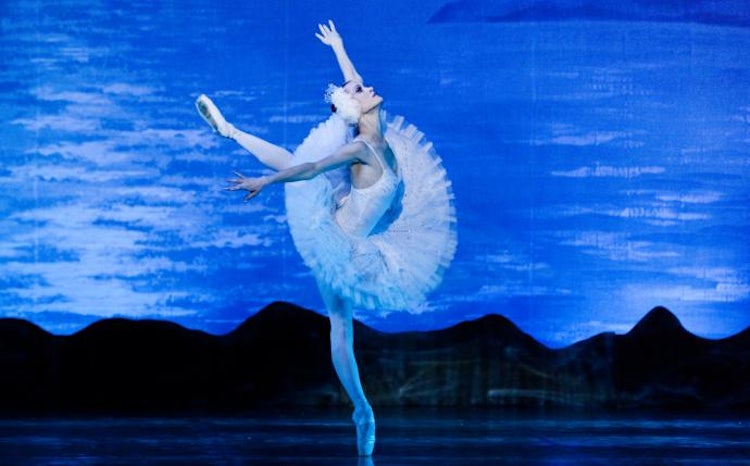 Abbadia San Salvatore | ASPETTANDO LE FIACCOLE | Dec 24, every year
a bit of folklore & good food waiting for the flames
"Le Fiaccole" are pyres (sometimes 7 meters tall) that will be lit on the 24th of December. There are lots of dates to remember in this small town, from the 8-11 of December they start making the pyres which decorate the city streets, the pyres are lit on the 24th with the Sacred Fire and from the 8th of December till the 8th of January everyone can have fun visiting the "Village of Elves".
---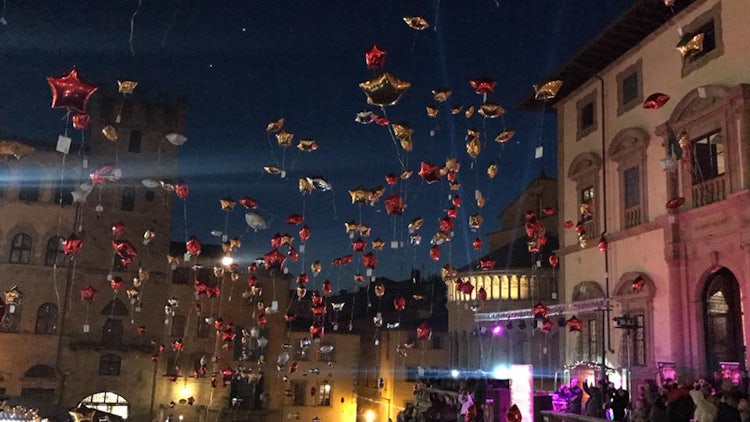 Lucca | NATALECCI | Dec 24
Bringing good luck for the new year
In the historic little town, just outside of Lucca, called Gorfigliano there will be huge bonfires set in several locations of the village, a tradition which illuminates the skies on Christmas Eve.
---
Manciano | SEGUENDO UN FILO D'OLIO | Dec TBA
following the perfume of olive oil in the south of Tuscany
Three whole days dedicated to local traditions celebrating the new olive oil harvest and all those products that usually come with it - like fettunta, vino novello, bread with salumi as well as chestnuts!
---
Faltona | POLENTA DOLCE E BALDINO | Dec 8
a tradition which has been passed down for centuries
Chestnuts were treasured as a source of nourishment filling in the holes of hunger during the long, cold winter months. Now they are a source of delicious treats - roasted, boiled, ground and made into flour for desserts. Come and taste them in every form in the valley of Casentino.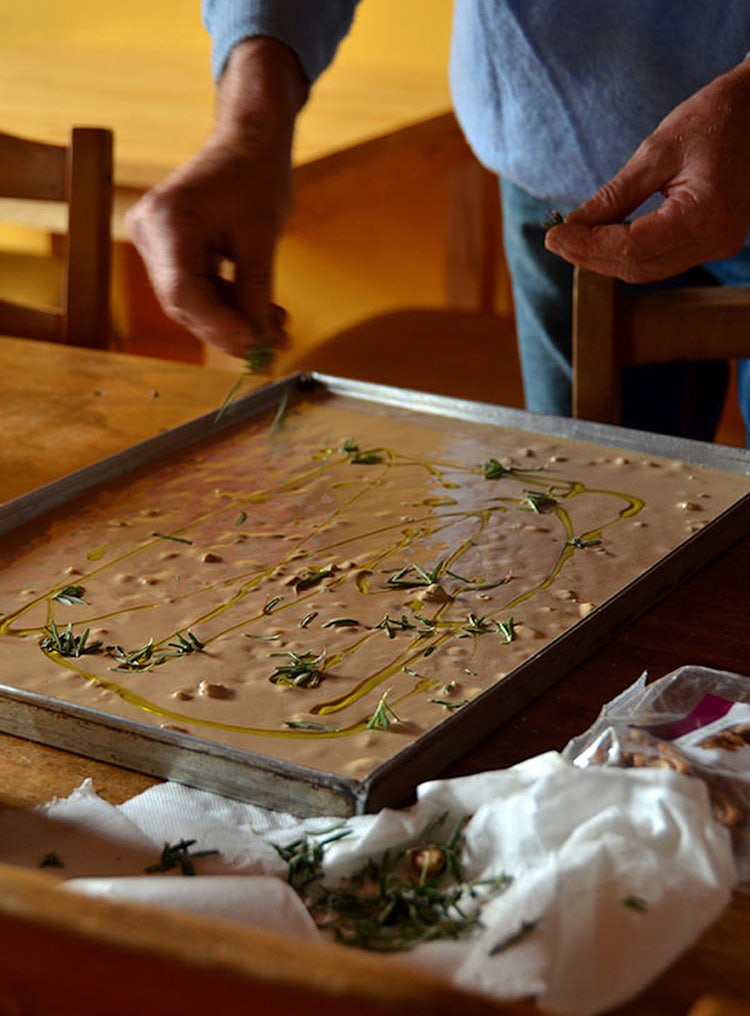 ---
San Giovanni Valdarno | CONCERTO DI NATALE | Dec TBA
Music to celebrate the season
The heavenly music will include several choirs: from San Giovanni, Figline V.no, Loro Ciuffenna, Coro della Cattedrale di Fiesole and Radda in Chianti, as well as many soloists accompanied by the solemn sounds of the organ featuring the music of Gabriel Fauré John Rutter and Camille Saint-Saëns
---
Saturnia | FLAVORS MAREMMANE | Dec 29 - Jan 6
test tasting the flavors of the Maremma
It all happens in Piazza Vittorio Veneto of Saturnia: the traditional tasting of typical Maremmane soups. The tastings will be accompanied by fritelle, bruschetta with new oil, vin brulè, and other and delicious Maremma specialties, served with excellent wine! The tasting schedule is from 12:00 to 19:00
---