The true spirit of the Christmas season
The Christmas Family
This is a tradition that celebrates the very origins of the Christian holidays, the physical representation of the birth of "bambino Gesù". The Italian the word for nativity scene or crib is "presepe", and it is here in Italy that the tradition of representing the Holy Family at Christmas time became popular.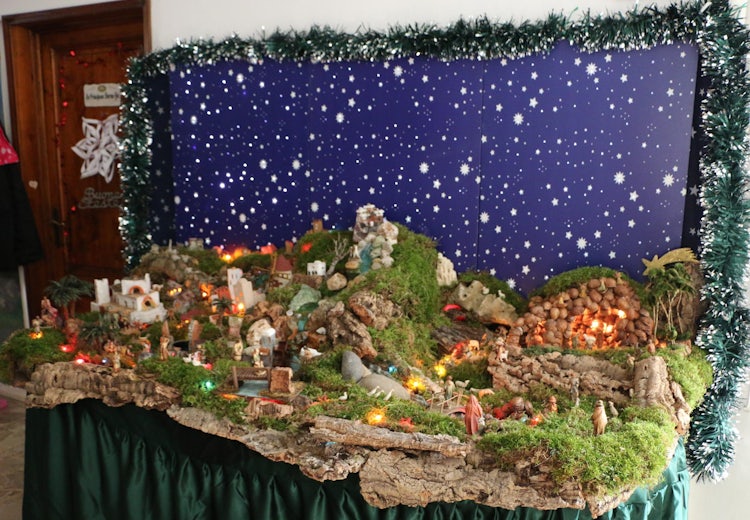 Though the nativity scenes in themselves vary as to the size, the material they are built with, even the number of elements, people, animals, dress, and activities that are figured - the main concept is always the same: la Madonna, Joseph and baby Jesus and though not mentioned in the original story, tradition will frequently add an angel presiding over everything, an ox and a donkey to the image. Sometimes it is located in a manger, sometimes a cave - sometimes with shepherds, and frequently with the three wise men.
Another common variation, is a "live presepe", a solemn event where real people dress and pose in "character and parade through the city streets before establishing themselves in a ready made stable or cave."
Both of these traditions are very much alive during the holiday season, especially in the period between the 25th of Dec and the 10th of January.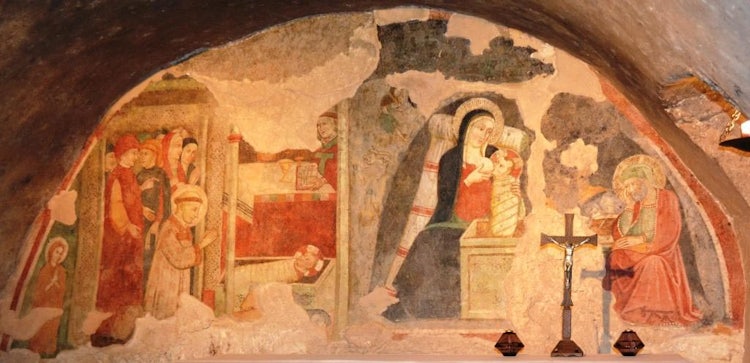 Where did it all Start? In Bethlehem.
The earliest re-enactment of the nativity scene we have on record is that of Saint Francis, who spent quite a bit of time in Tuscany. After having visited Bethlehem, he was compelled to ask the Pope for special permission to recreate the nativity scene, thus offering us the first "presepe vivente. It was set in a cave, with only a manger, straw, a cow and a donkey; San Francesco celebrated Christmas in 1223 in the small town of Greccio, and where they have built the Santuario di Greccio.
Shortly thereafter, we have a 3D representation by Arnolfo di Cambio, the man responsible for Palazzo Vecchio, the Castle of Poppi and many other artwork as can be seen in the Museo del Duomo and the Uffizi. The scene was commissioned by Pope Niccolò V with the idea to imitate that which San Francesco created in Greccio. It started as a "bas rilievo" (attached to a wall or stone slab) and over the years was re-worked by other artists to give it a "tutto tondo" look - meaning a stand alone sculpture look. It can now be seen at Santa Maria Maggiore in Rome.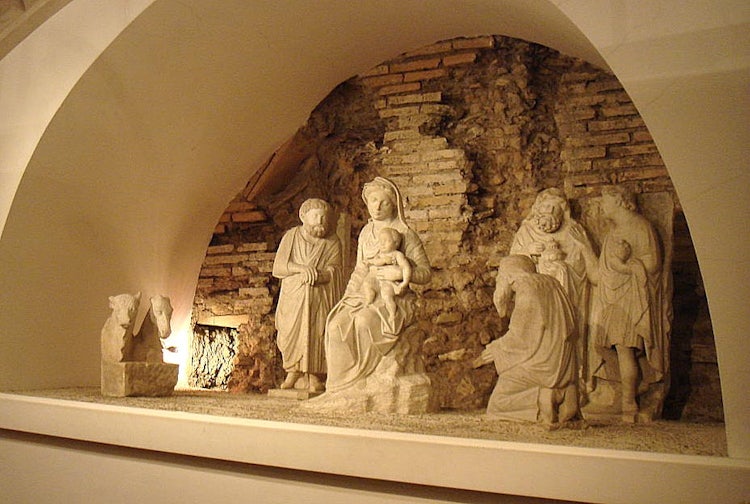 In 2014, the association "Terre di Presepe" (Land the Nativity Scenes) was inaugurated and organized a network of towns and cities then creating a database of sorts, uniting the prettiests creations of the nativity scene, incorporating them in an itinerary of art and culture from places all over Tuscany. The website is only in Italian, but it provides a more detailed list of places to visit and the types of Nativity Scenes you can expect to find.
Where to find these Amazing Scenes
In Tuscany, you are bound to find a presepe in every church you visit, many times though you will note that the manger or crib remains empty until the night of the 24th of December. However, some places go beyond the call of mere decoration and have poured heart and soul into creating an image that will express all their emotions during this very special time of the year.
Here is a list of some our favorite places to visit. We will be adding to it as the calendars start to open up (if you have any places special, just let us know we are always happy to share!)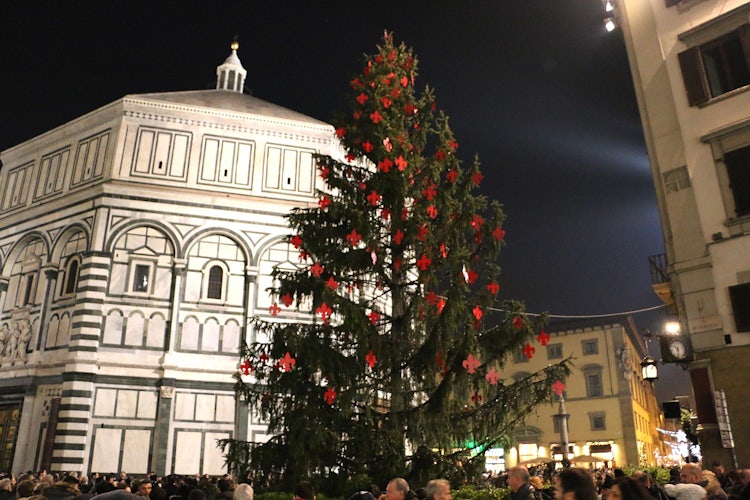 Florence | TERRACOTTA DELLA SACRA FAMIGLIA | Dec & Jan, 2017
life size nativity scene
Where: in front of the Duomo
---
Mugello | 100 PRESEPI | 8 Dec - 6 Jan, 2017
vote for your favorite
Where: Palazzuolo sul Senio, in the city streets
Mugello | BORGO SAN LORENZO | until 8 Jan, 2017
Within the Oratorio del SS. Crocifisso, everyone will remain enchanted with the mechanical nativity scene. Open everyday 4-7pm and on holidays from 9.30-12.30 and 4-7pm.
---
San Miniato | PRESEPE ARTISTICO Cigoli | 6 Dec - 11 Jan
from the young at heart
Where: Cigoli
Times: TBA
---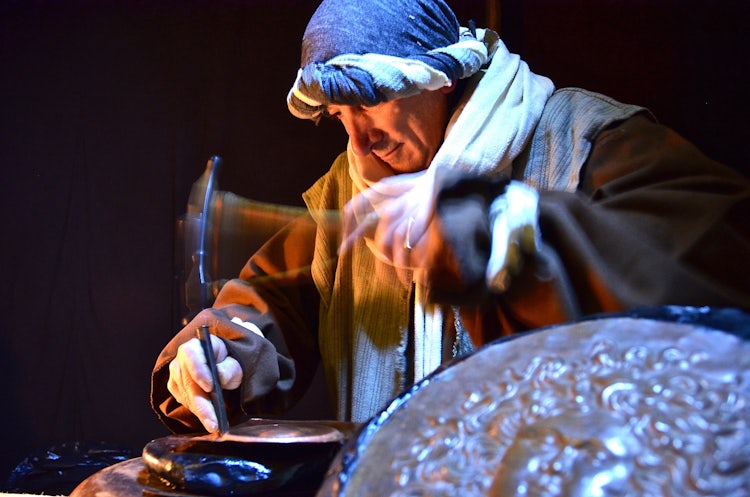 Arezzo | PRESEPE VIVENTE LE VILLE | 25 -26 Dec & 1 - 6 Jan, 2017
a live presepe
Where: Le Ville is a small hamlet between Arezzo and Monterchi
Times: from 5:15 pm to 7:15 pm
---
Stazzema | PRESEPI IN GROTTA | Dec, 2016 - Jan, 2017
Christmas in a cave
Where: in the province of Lucca at the Grotta Turistica Antro del Corchia
Times: see site
Ticket: Prices to be confirmed
---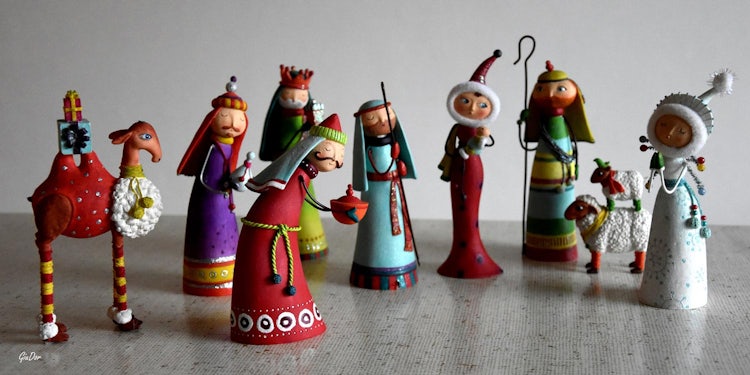 San Giovanni Valdarno | NATALE NEL MONDO | Dec, 2016 - Jan, 2017
travelling the world's nativity scenes
Where: Basilica di Maria SS.ma delle Grazie, Cappella del Pellegrino in Piazza Masaccio, in the province of Arezzo
Times: see site
Ticket: Prices to be confirmed
---
Rapolano Terme | MUSEO DI PRESEPI | Dec, 2016 - Jan, 2017
every year, a new collection
Where: Rapolano Terme
Times: Contact the museum directly for more information
---

Castelfiorentino | LA VIA DEI PRESEPI | 6 Dec - 6 Jan, 2017
if only it would snow...
Where: in the city streets
Times: TBA
---
Grosseto | PRESEPE DEL PAESE | Dec, 2016 - Jan, 2017
a special collection in terracotta
Where: Montorsaio, in the city streets
---
Pisa | MUSEO DEL PRESEPE | all year
a truly unique museum with a message of peace
Where: Usigliano - Lari
Times: Contact the museum directly for more information
---

Pisa | CALENDARIO DELL'AVVENTO | Dec, 2016
life size advent calendar in the city center
Where: San Miniato, Seminario Vescovile
---
Vinci | MADONNINA DI PETROIO | Dec 8 - 10 Jan, 2017
a mechanical stage for the nativity scene
Where: Santa Maria a Petroio, Via di Petroio, Vinci
Times: 9:30 am - 8:30 pm
---
Pistoia | PRESEPE, STILE TRADIZIONALE | Dec 8 - 10 Jan, 2017
classical display in the church wine cellar
Where: Piazza della Chiesa,10 Tizzana di Quarrata
Times: Sundays & Holidays 9:15 am - 11 am and 3 pm till 6 pm
---

Poggibonsi | IL PRESEPE DEI VECCHI MESTIERI | Dec 5 - Jan 10, 2017
an animated nativity scene depicting antique artisan figures
Where: Via Sant'Anna n°7 a Poggibonsi (SI) - in a warehouse
Times: everyday from 10 am to 8 pm
---
Poppi | PRESEPIO | Dec, 2016 - Jan, 2017
a tradition for more than 25 years
Where: Badia di San Fedele
Times: everyday when the church is open. There are several to visit in this little town within walking distance of one another: the Badia di San Fedele and then right down the street over the Post Office is a life size nativity Scene, then the Church of Ponte a Poppi, the Church of Certomondo, Presepe dei Cappuccini di Ponte a Poppi, and with a short trip in the car, the church of Lierna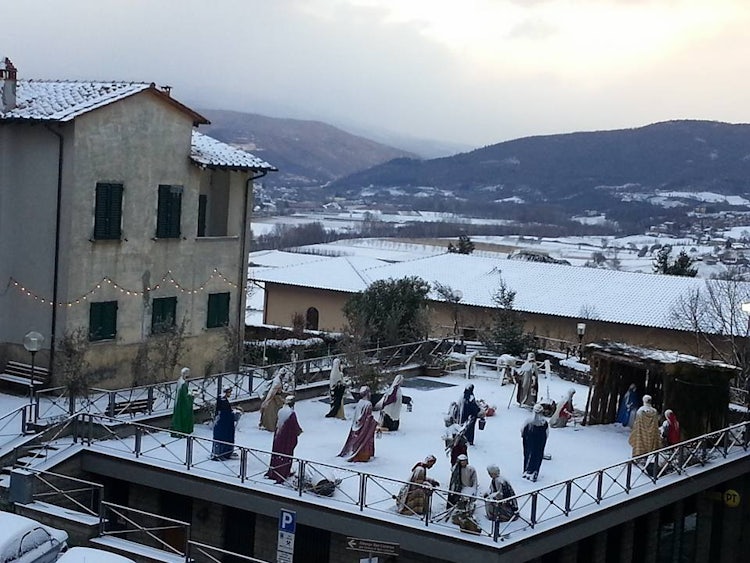 ---
Bibbiena | PRESEPIO | Dec, 2016 - Jan, 2017
a live nativity scene within the castle walls
Where: Castello di Gressa,near Bibbiena
Times: TBA
---