Get started with Italian cooking
Italian food is delicious! We can probably all agree to that. And you know what; it is not that difficult to get started yourself. If you want to try it out, continue reading, but first I need to point out a few things. First of all, I am NOT an expert in Italian cooking, actually I am an amateur as I have just started to explore the beauty of Italian cooking. Therefore, this article does not give expert advice and is not meant to give you the nitty-gritty facts about Italian food; it is a beginner sharing her experiences and discoveries from the first few steps into the world of Italian cooking with a few cool facts, and by that hopefully inspiring and helping other beginners start their own Italian cooking adventure. But while in Tuscany you could always verify what I am telling you with a cooking class - with a genuine Italian chef!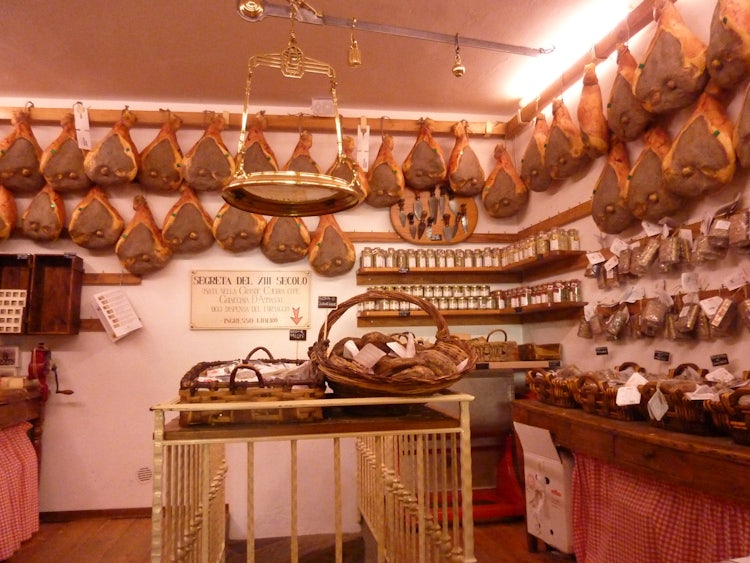 Cooking Italian is different
I have just started my Italian cooking adventure and I already love it. I have always enjoyed cooking, but do everything spontaneously – mixing whatever I have trying to find my way forward. The results are often good, but the dishes end up quite similar and I often run out of ideas. I have tried to find inspiration in cookbooks and recipes, but it often ends up being a stressful experience. First, I need to go to various different stores to get all the necessary ingredients, well before that I need to identify the required ingredients and where I can get them. When I have purchased everything, I need to read the instructions carefully to be able to follow them and it often ends up being a whole day project. In addition, the remaining ingredients often get stuck in my kitchen until expiry, eventually ending up in the bin.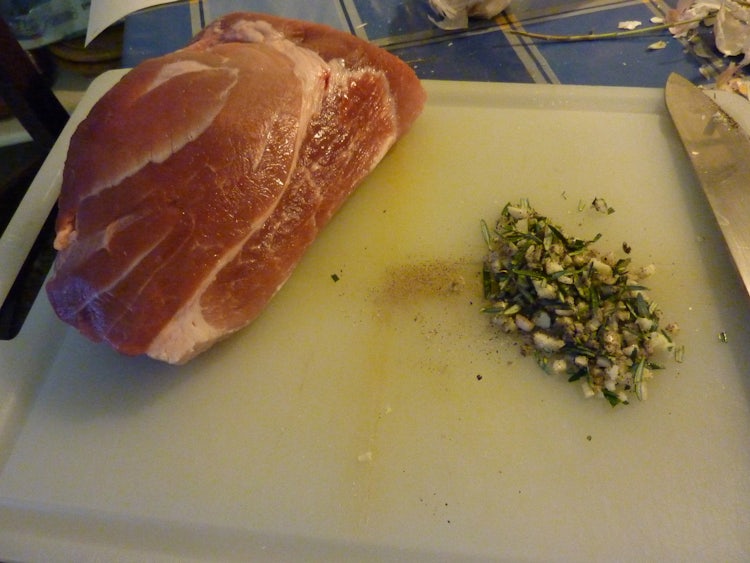 With Italian food it is different! With a few ingredients, you can cook SO many delicious dishes. The procedures are often easy to follow and if you keep cooking Italian you will for sure use the same ingredients again. Of course, some dishes are complicated, need a variety of ingredients and will take you the whole day to cook, but for the beginner ,there are so many simple dishes to start with.
Italian Ingredients
Italian cooking is of course based on the fruits and vegetables found in Italy. Italians love food and they spend a great amount of their income on the best ingredients which normally means an abundance supermarkets with special departments for cheeses, fish and meat. The vegetable selection is also always very varied, and you can be assured that they are fresh - above seasonal. You will not find artichokes out of artichokes season, which is a big plus for quality. If you do not live in Italy, it might be hard to find high-quality affordable products and you will have to adapt your cooking to the place you live. Well, for cooking Italian style, what is essential in your kitchen are these:
» Olive oil
You will use a lot of it! Since I have moved to Italy I have started using extra virgin olive oil as a topping, it goes very well on soups and other sauces. For that you will need a good olive oil. If you are somewhere where good olive oils are very expensive, I recommend buying a cheap one for cooking and frying and then spend your money on a really good one to use for salads and topping.
<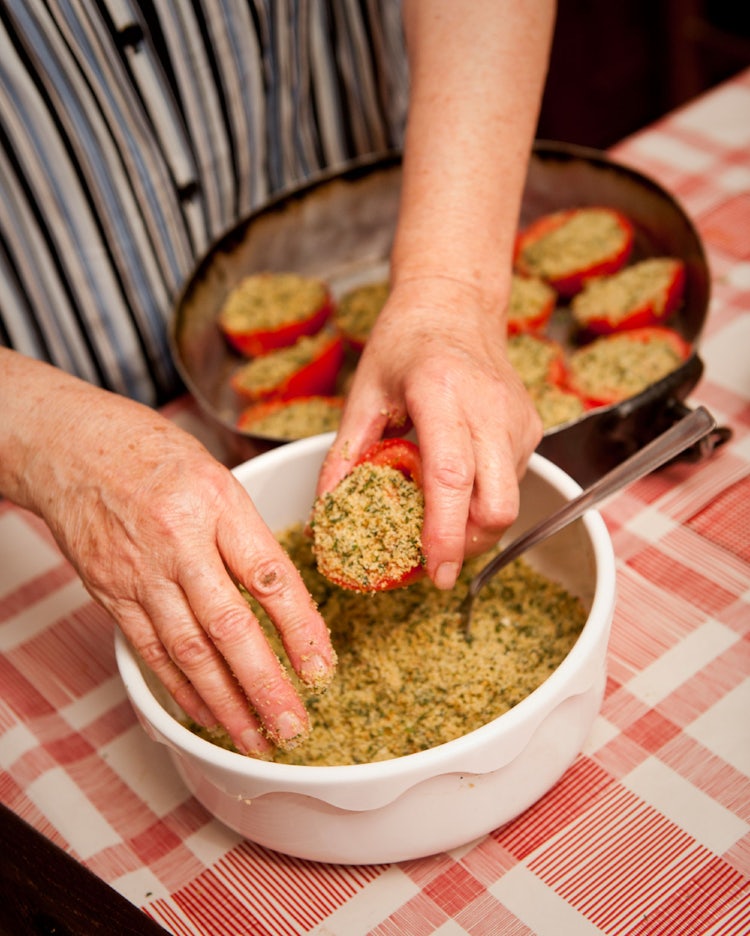 » Tomatoes
Tomatoes are used in every other dish in Italy (or at least so it seems). They are often added to a sauce or a stew making it more tasty and thick. If the recipe says you need to peel and chop, I just blend the whole tomato with my hand blenderJ. Yes, I do take shortcuts. You might have trouble finding tasty tomatoes outside of Italy (or at least then they are very expensive). In some cases you can use canned tomatoes.
» White and red wine for cooking
In the course of my cooking experience what I have learned so far is this: Whatever meat you cook in wine, it's going to turn out yummy. Most meat like rabbit, chicken, beef and pork goes well in both red and white wine – and yes, no water, just wine!
» Basil
» Garlic
» Parmesan cheese
What is also good to have is:
» Carrots, Celery, parsley & Onions
this combination is often called "gli odori" in Italian, that which give fragrance and perfume to your dish
» Fresh herbs
(rosemary, sage, thyme)
» Cheeses
(pecorino, mozzarella)
» Other vegetables
such as fennel, eggplant, mushrooms, asparagus and artichokes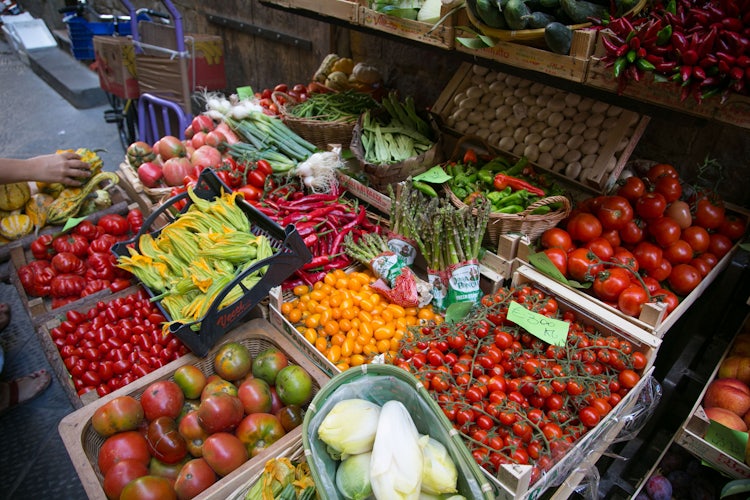 » Olives
» Pine nuts
With the above ingredients, you will be able to cook several Italian dishes, adding the kind of meat or fish you like and pasta, rice or potatoes. Dishes that I like and which are easy to make are chicken with olives, tomatoes and pine nuts cooked in white wine, spaghetti with clams and tomatoes, baked fennel with cream and parmesan, aubergines baked with tomatoes and cheese and risotto with asparagus.
Recipes and cooking book recommendation
My introduction to Italian cooking has been with the cookbook "The Food of Italy" by Claudia Roden. The book covers food from all over Italy divided by region. The recipes are very easy to follow and I love the way she writes, which is more like prose than a step-by-step description. I highly recommend her book, but you can also look for recipes in other books or online.
Salute to your Italian cooking adventure!