We often get asked for recommendations on the best places to stay at in southern Tuscany, especially in the Val d'Orcia area. As we love this area and have explored it on many occasions, I'm sharing our top favorites in the area!
I've extended our recommendation to include the neighboring area of the Crete Senesi since it sits in between Siena and the Val d'Orcia and also makes a great base for exploring the southern area of Tuscany. Both areas offer spectacular views - you will be hard pressed to find a corner of the estates that do not offer magnificent views of the Val d'Orcia and Crete Senesi.
Wondering WHY you should stay in the Val d'Orcia area? Here are the many reasons!
Ready? Here they are!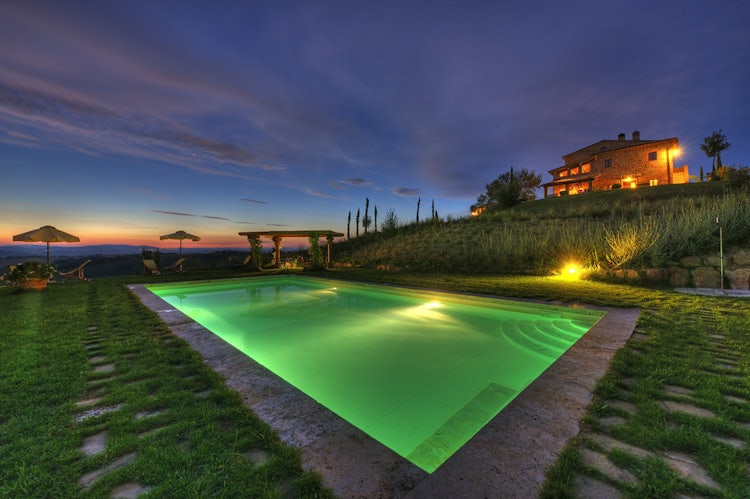 Podere Cunina is a large stone farmhouse divided into various rustic Tuscan style apartments where the Freddi family welcomes guests. The 7 apartments are perfect for couples and families with 1 or 2 bedrooms each. They offer on-site cooking classes, so if you're interested, make sure to book a lesson.
The pool here is definitely the heart of the property, but the VIEWS are what will keep you marveling at the beauty of the surroundings. It sits outside of Buonconvento very close to Montalcino, right on the border of the Crete Senesi and Val d'Orcia so you get amazing views all around!
This is a great base in between Siena and San Quirico d'Orcia, perfect for exploring the area, heading to Siena for day trips and even to San Gimignano and Chianti.
Read my full review of Podere Cunina for more details.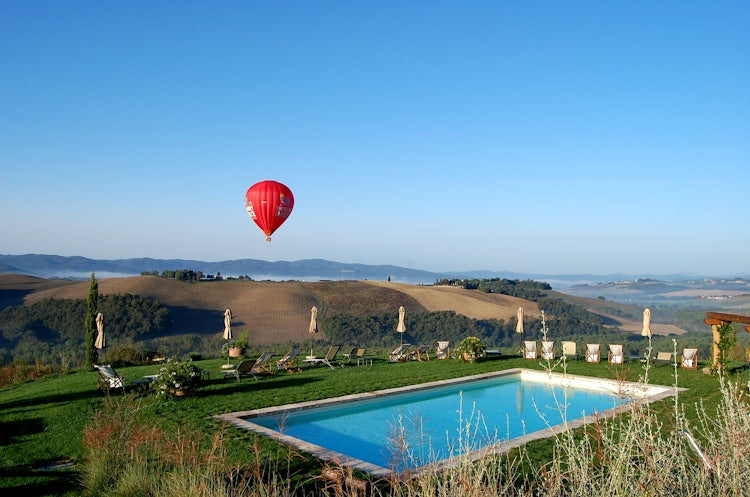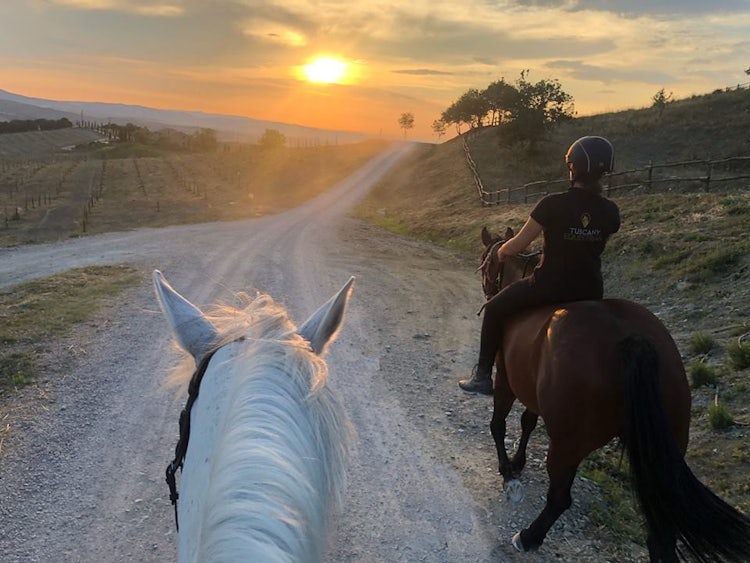 This is a newcomer to the hospitality world in the area (since it opened in 2018) but it will not disappoint! Tuscany Equestrian is in a spectacular location with amazing views of the Val d'Orcia in every single direction (the top photo on this page is at Tuscany Equestrian). You'll feel like you have stepped into the postcards from Tuscany! What makes this place unique is that it revolves around the world of horses. I would recommend Tuscany Equestrian to anyone that wants to explore the Val d'Orcia on horseback, as they organize treks to nearby hamlets and estates that produce wine or cheese or other local favorites as part of the outing. These can be short treks, half day or full day outings, for experienced riders or for beginners (kids and adults alike) looking to experience a first time on horseback. They have a team of riding instructors on hand to offer anyone their first experience on horseback.
The estate resort has, in addition to stables and horses, an on-site restaurant (called "Extravergine", open to the public), a wellness center with whirpool hot tub and sauna, large swimming pool, a gym, kids play area and two outdoor hot tubs/Jacuzzi for guests to enjoy. All enjoying the spectacular views of your surroundings. If you stay here, you won't be willing to go too far from the area or estate as it definitely has a lot to offer to keep you busy and happy. Being in southern Tuscany close to the border with Umbria, the resort is actually closer to Rome than to Florence. Read my full review on Tuscany Equestrian for more details.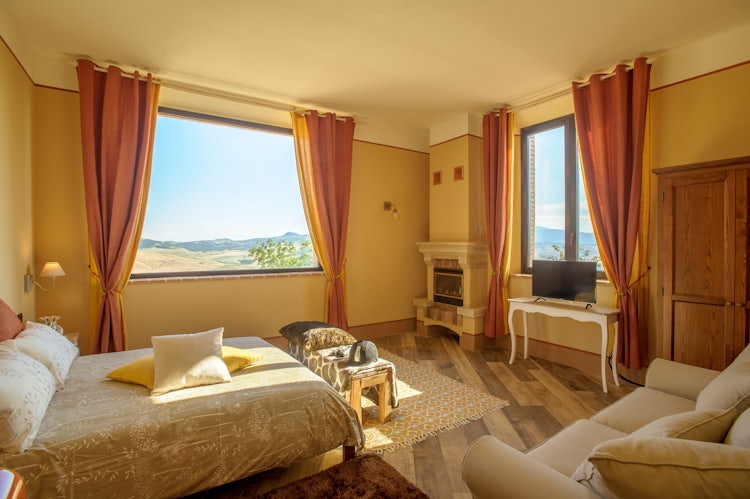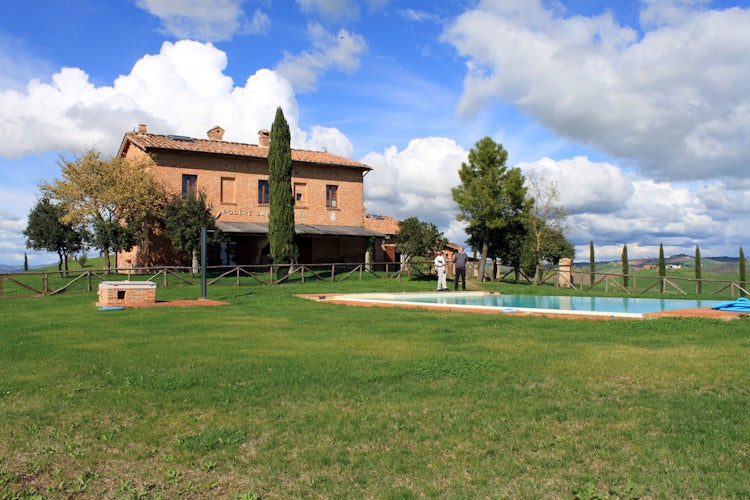 San Giovanni in Poggio is right smack in the Crete Senesi area, just south of Siena. You can, in fact, see the outlines of the medieval Torre del Mangia and Duomo of the Siena cityscape from their garden. The views and surrounding landscape once again plays a central role here, so much that when the property was renovated a few years ago, owner Francesco decided to not ruin the views with any poles or cables and had everything travel underground.
The farmhouse, part of a large share-cropping estate in the area, has 5 apartments that host from 2 to 6 guests each. Each apartment is very spacious and bright, with a mix of Tuscan elements and contemporary furnishings and modern amenities like a dishwasher and washing machine in each apartment. It makes a great base for exploring the area, up to Siena and south to Montalcino, Monte Amiata and Montepulciano.
Read my detailed review of San Giovanni in Poggio.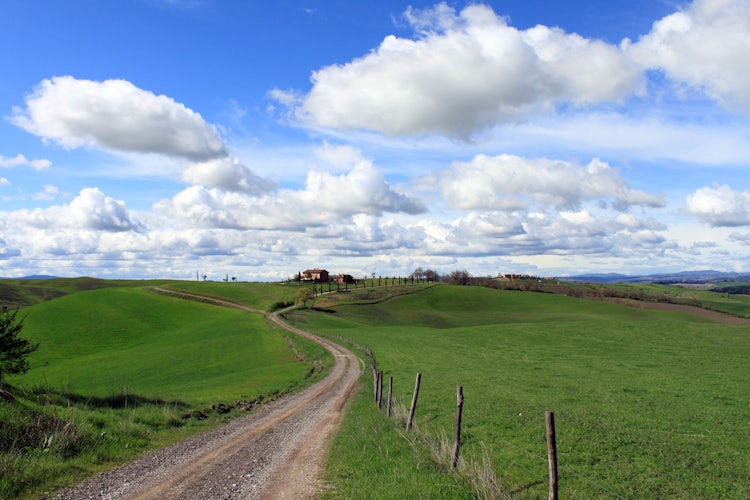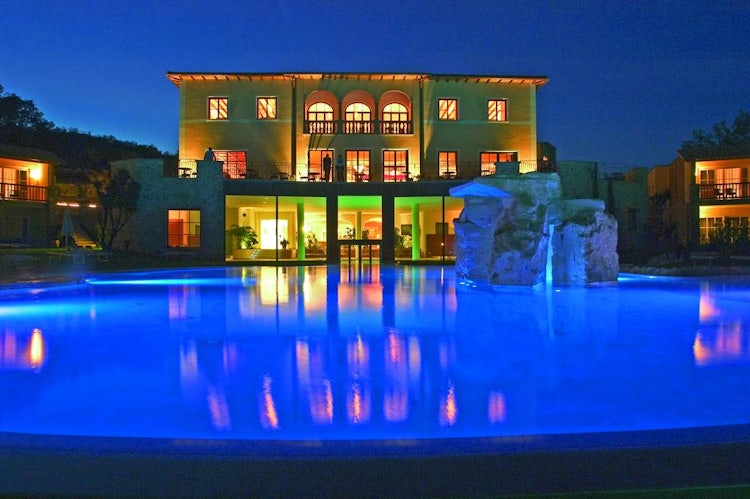 The Adler Thermae Spa Resort in Bagno Vignoni was designed to inspire awe of its setting and to simply pamper yourself and relax! Yes, it makes a great base for exploring the Val d'Orcia area considering its central location just south of San Quirico d'Orcia, between Montalcino and Pienza, but you'll want to head here to just stay put, enjoy the hot springs, being massaged and served gourmet meals at the on-site restaurant. It is ideal for recharging before heading back to daily routines. it is simply perfect for a weekend romantic getaway for couples away from the demands of working life. Check out all the views of the Val d'Orcia you can enjoy from the heated outdoors pools and book your stay online.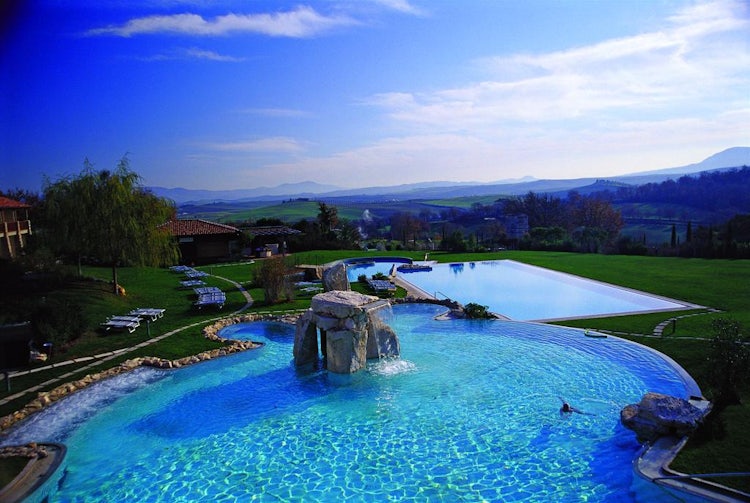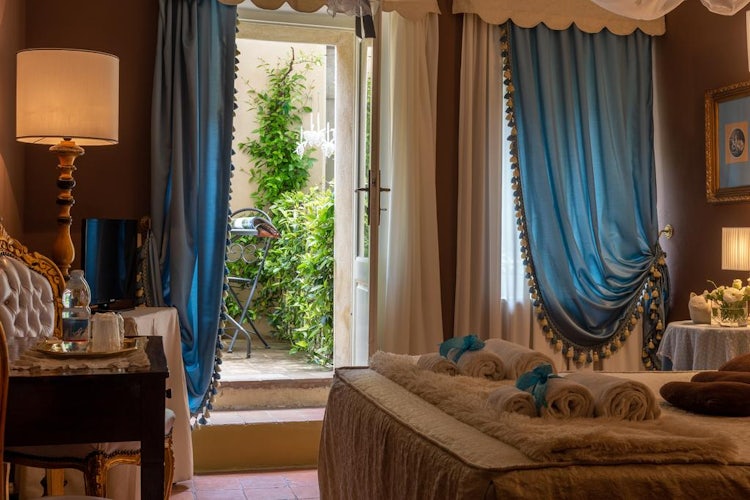 If you want to treat yourself while staying inside a charming small town (as opposed to the middle of the countryside), then the Secret Garden, part of the 4 star luxury Il Capitano Collection in San Quirico Val d'Orcia, is where you should stay! San Quirico is a charming hilltop town between Montalcino and Pienza with spectacular countryside all around and staying here is an ideal solution for visiting the entire area. Il Capitano is a "spread" hotel across the town, with a wellness center, restaurant (where we've eaten, everything was delicious!) and shop with local products in various palaces across San Quirico.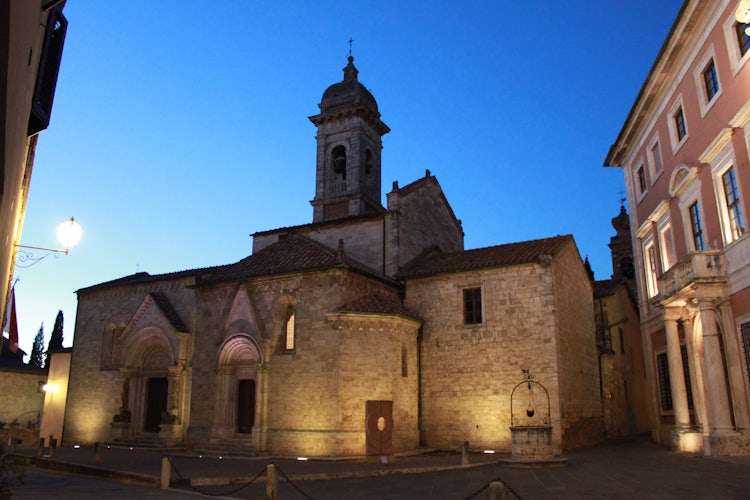 Our most recent stay in the Val d'Orcia was near Montisi at the Locanda Vesuna as we prepared to go on a hot-air balloon ride the next day! If you have ever wondered about a hot-air balloon ride, it was our first time too and we cannot help ourselves but recommend it to everyone as an incredible experience to do in Tuscany, especially over the Val d'Orcia. Read about our hot-air balloon experience if you're curious about trying it out.
The Locanda Vesuna just south of the small medieval hamlet of Montisi is perfect for its central position in the area. We loved the views all around, the silence and tranquility of the internal courtyard with the rooms opening all around and the service by the staff. When we head back to the area, we will definitely try to head back here first.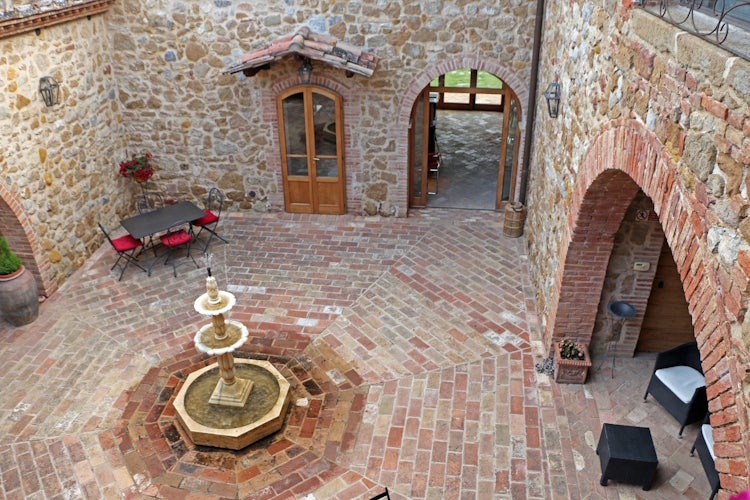 Have you stayed in the Val d'Orcia area and loved the place where you stayed at? Share your experiences - and recommendations - with us!