The full length of the Versilia is the best place to come for a well rounded beach vacation, especially if you are looking to enjoy one of the many organized bathing establishments with beautiful waters and a clean sandy coastline. It is possible to find something for everyone when you search the wide range of offers including basics with just sunbeds and umbrellas to more elaborate alternatives including sports activities, night life and changing rooms.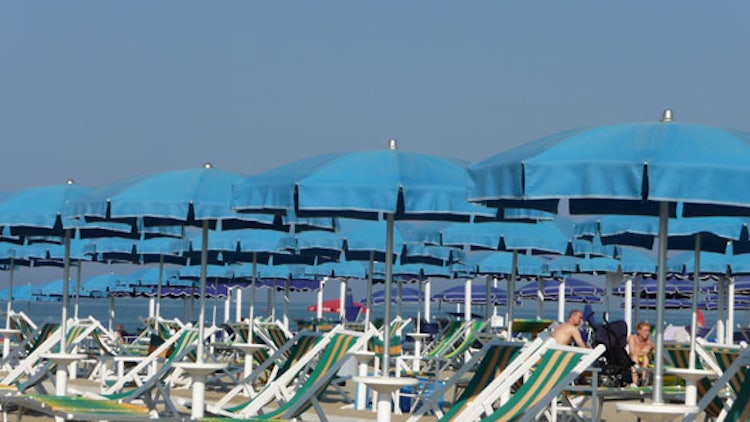 photo credit © soli003
There is a Solution for Every Budget
The prices obviously vary according to the services you are looking for and there truly are many option to sort through. Though the prices vary every year and every season, a round figure in low season for a chair and umbrella in a very basic establishment might go for about 20 Euros a week or 300 for a month – this includes the possibility of a changing room.
Though the beaches are wide, long, and the water is fairly shallow, sometimes activities for the kids are the only way you will get a bit of relax! You can look for establishments that include playgrounds, organized activities like swimming lessons and entertainers for the kiddies. Some establishments offer salt water pools, volley ball courts, showers and small storage areas. It's like a home away from home – which means you don't have to tote your stuff all over everyday, just store it away and it is there in the morning! An extra plus is that the Versilia coastline is characterized by the absence of rocky inlets which can be dangerous for youngsters. However, if you are looking for those quaint and picturesque inlets, which give room for snorkling and enjoying the marine life you will need to look a little further south of Livorno towards the Maremma.
An extra plus is the delicious choice of sea side bars, restaurants and cafes not to mention the afterhours nightlife with DJs, live music and happy hours of every type. You don't have to be a customer of the bathing establishment in order to take advantage of the great fresh seafood and typical Tuscan dishes at these restaurants. Enjoy a full meal, a refreshing gelato, or you can kick back and enjoy the sunset with a glass of prosecco and a bit of live entertainment.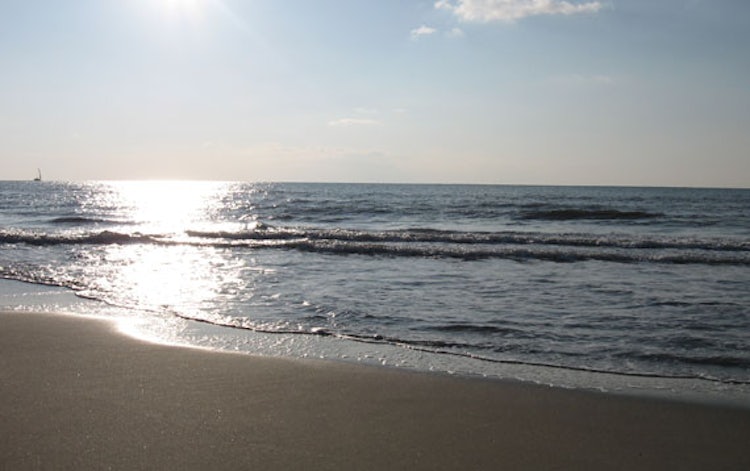 photo credit © madworks
For those that prefer just Sand and Waves
The open beaches are actually few and far between, and, unfortunately, when you do find one it is normally maxed out with other bathers. So if you are the type who has your own beach equipment then you might need to look a little further towards Darsena, which at one time was a port. Or you could look towards Torre del Lago, an area near Viareggio, which not only features clean, free beaches but is named as one of the top gay beaches in the area. These areas offer wide stretches of free beaches where everyone is welcome to throw down a beach towel and enjoy not only the waves and sandy beaches but also a well tended area of green parks where you can nestle down in the shade for a cool afternoon nap. You will also find the "pinete" or pine forests in the Viareggio area but they are not directly connected to the beach therefore not as convenient as those in these other areas.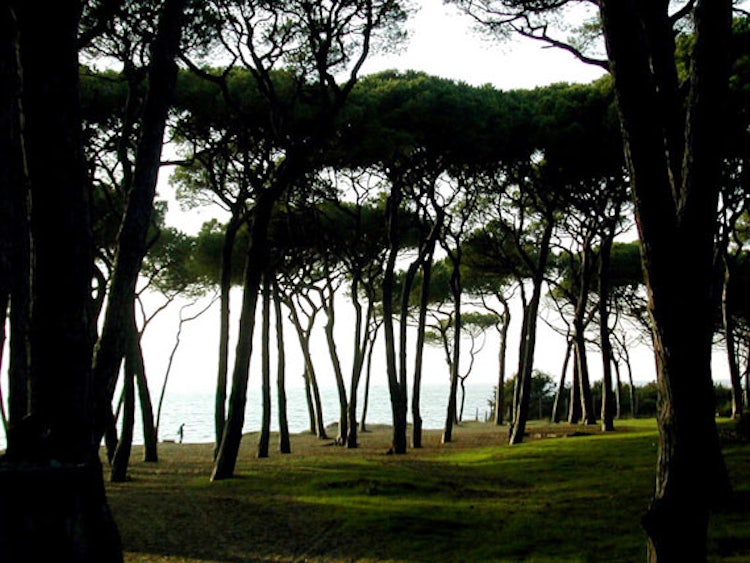 photo credit © visitmaremma
Another area with free beaches is Pietrasanta, to be more precise Marina di Pietrasanta, the capital of Versilia and the headquarters to one of the more important artistic communities as well as marble cutters and sculptures in Tuscany. There are about 5 km of sandy beaches but the space dedicated to free beaches is a bit limited; you need to get up pretty early to stake your claim to a beach blanket square of sand.
In any case, where ever you go along the coast you are sure to find sparkling clean water – however beware that due to the currents the limpidness of the water is most noticeable in the morning. In the afternoon the water becomes more turbid – it doesn't mean it is dirty it just means that the sandy is moving around. The constant presence of life guards along the beach ensures a safe swimming experience, just be sure to follow the flags and indications for that are set up for all to read and always be aware of how far you have ventured out, the short shelves on the Tyrrhenian sea mean that it can go from shallow to deep very very fast. When you are finished with the beaches in this area, definitely take a look at the rest of Versilia which offers many opportunities to explore Tuscany, the culture and the history.

photo credit © aptversilia
top photo credit © madworks