practical travel even without a car
Versilia is an area set to the North-West of Tuscany, in the province of Lucca, In this small stretch of land with its many facets to discover, you will find a wide choice of things to do: from the sea to the mountains and the quaint old villages, from outdoor activities to sea tourism and nightlife entertainment. It is easy to say that there truly is something for everyone and that would explain why this region is so popular all over the world.
Versilia is easily reachable both by car and train: however, a word to the wise, if you want to get the most of the time you have, we highly recommend choosing the train. Traffic has a tendency to be very chaotic especially during Summer time - actually every sunny Sunday, even in Winter, and you may happen to waste your time queueing and looking for a free car park.
To go deeper into detail, have a look at this article focused on how to get to and around in Versilia.
1. VIAREGGIO
a town with a "liberty"soul
Starting with the assumption you've chosen the train, your first destination is Viareggio.
Once got at the station, a nice 15-20 minutes walk will lead you to the beach and the famous promenade with restaurants, bar, clubs, pubs, shops and the liberty-style buildings. In a certain way, these majestic buildings represent not only the typical local architecture but, in particular, they are the very symbol of Viareggio.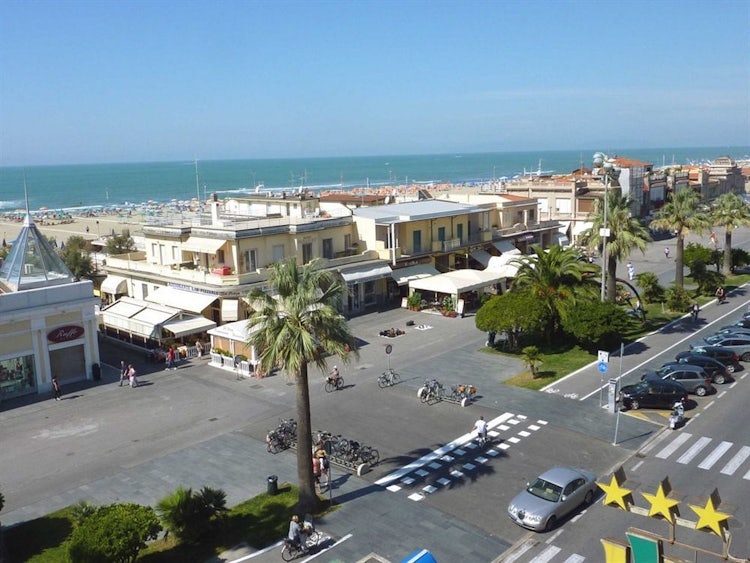 Viareggio is made for strolling along "the main drag" with a gelato in hand, doing some shopping and stopping for an espresso. in the same way that the sandy beaches are made for fun; perhaps you would prefer a refreshing dip in the clear waters at one of the many bathing establishments just beyond the promenade, or at an area dedicated to free bathing, where you may bring with you your own beach umbrella and don't have to pay for staying on the seaside - or picnicking on the beach. All of these activities absolutely don't require a car. On the contrary: you are better off with a train trip that will save time...and money. Read here for more see & do at Viareggio.
2. TORRE DELLAGO PUCCINI
Puccini music on the lake
Now, if you want to continue your discovery of Versilia, you should take a bus heading to Torre del Lago Puccini - another interesting site to visit is Villa Borbone, completely immersed in a huge park and located halfway between Viareggio and Torre del Lago on the famous Viale dei Tigli, but you should get down the bus… In Torre del Lago, there's the famous Tuscan musician Giacomo Puccini's villa to visit, that now is a museum open to the public and looking directly on to the Massaciuccoli lake. Beaches, night clubs and campings - mainly located on the above mentioned Viale dei Tigli - complete the picture of this characteristic location.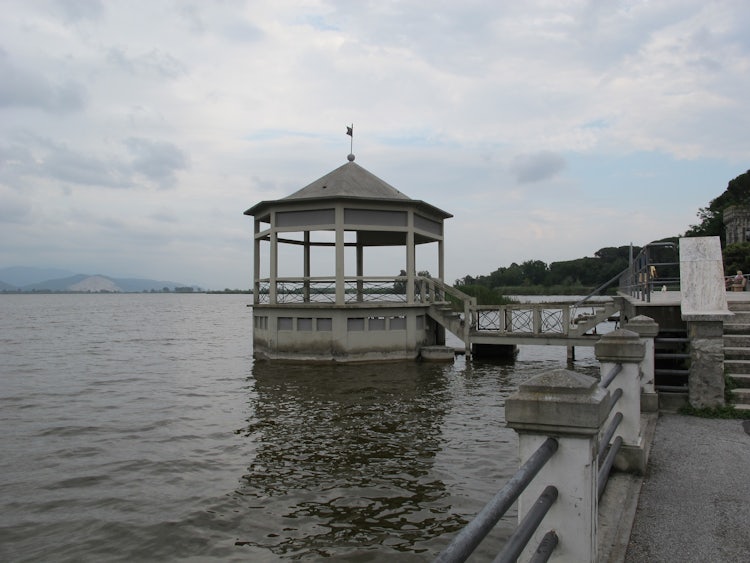 3. CAMAIORE
Sea & Mountains, or better yet surf & turf
Getting on the bus again, Camaiore is the next location we find. It offers a greatly varied landscape, from the seaside (Lido di Camaiore) to the quaint villages on the Apuan Alps. If you have enough time, you may arrange a visit to the upper side of Camaiore, where there are breathtaking panoramas looking on to the below seaside and interesting rock climbing itineraries to discover - if you're a passionate of this sport.
The recently built wharf in Lido di Camaiore, instead, aimed to offer a promenade a few meters above the sea for leisurely walking, is a MUST to see: at the end, there's a new bar open from morning till night where you may have breakfast or drink something; prices are not the cheapest in town, but a coffee costs like a coffee all over the coast.
4. PIETRASANTA
Art & Cultural City
Pietrasanta is the chief town of Versilia, renowned for being a real art city, where artists and sculptors coming from all over the world meet up to work and exchange their experiences, and for being an important place for marble and bronze production. In Pietrasanta you may also visit the famous Italian poet Giosuè Carducci's home, even if he was not born there, but moved to his beloved Pietrasanta when he was just a child. The city center - with the Apuan Alps on the background - is rich in monuments and works of art; San Martino Cathedral is a marvellous example of Tuscan Gothic style, as well as the Torre delle Ore. Palazzo Moroni is home to the Archaeological Museum, while another modernly designed museum has been set up to show the extraction process of marble - the most important artistic, and not only, local income resource. Finally, Piazza del Duomo and Sant'Agostino Church are often dedicated to house temporary art expositions.
Every July and August Pietrasanta is also home to La Versiliana, a cycle of cultural events which usually many important and notable people take part in.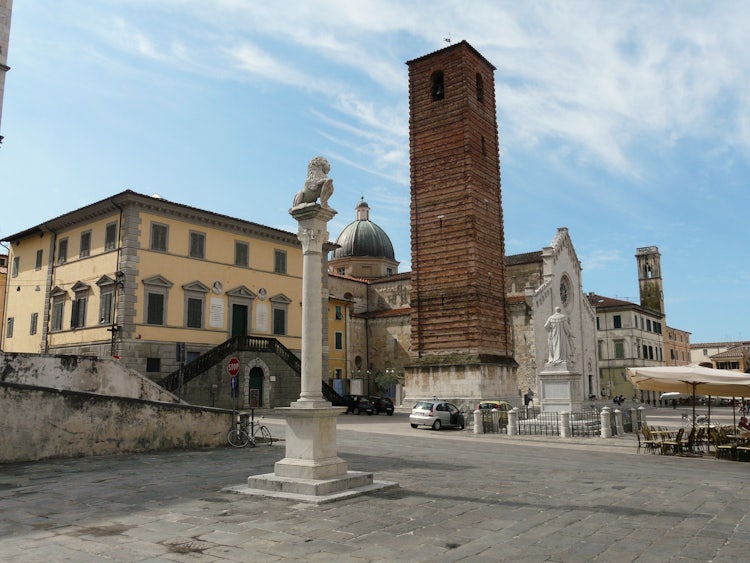 5. FORTE DEI MARMI
Fashion Upmarket Location
Leaving behind us Pietrasanta, we head to Forte dei Marmi, an upscale town well-known all around the world for being a place where usually vip people meet up, and for its night clubs and discos as well (among which the famous Capannina di Franceschini, a historical disco dating back to last century). The small Granduke Fortress located in the modern heart of the city is certainly one of those sightseeing you should visit: Forte dei Marmi has been named after this small fort (Forte, while Marmi comes from the marble quarries on the Apuan Alps) that dates back to the XVIIIth century. Nowadays it's home to the Satire and Caricature Museum - one of the most important in the whole word! - besides to many temporary art expositions.
Considering the popularity of Forte dei Marmi among vip and famous people, what certainly couldn't miss out is the high number of stunning and architecturally marvellous palaces and villas, some of which designed by some of the most renowned architects in the world, like Giovanni Michelucci (the same artist who has realized the Osteria del Gambero Rosso in the Pinocchio Park in Collodi).
6. STAZZEMA
Silence amidst the Apuan Alps
Stazzema finally, develops entirely along the Apuan Alps slopes (the unique municipality in Versilia). Some of the most important and renowned mounts of the Apuan Alps chain are set in the municipality of Stazzema: Pania della Croce, Monte Corchia, Monte Forato and Matanna. If you intend, then, to plan a rock climbing or a trekking excursion, Stazzema is a MUST of Tuscany.
This town is also renowned for the nazi-fascist massacre of the 12th of August 1944, known as Sant'Anna Massacre, which the movie Miracle at Sant'Anna by Spike Lee is based on.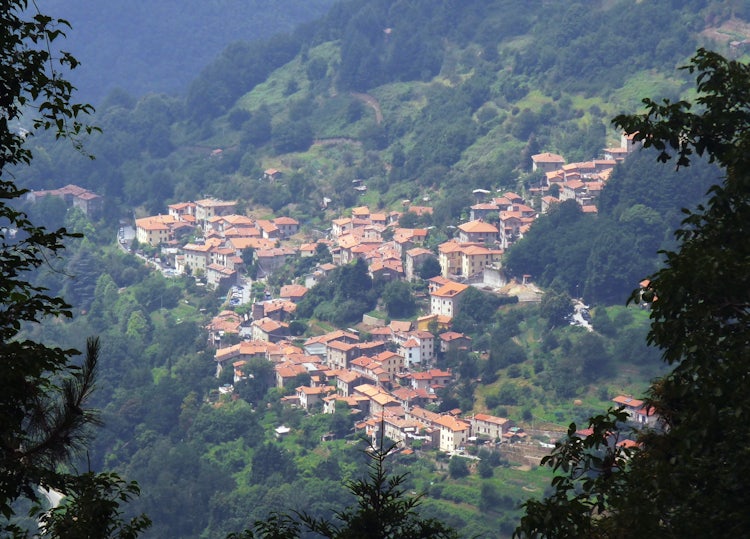 Enjoy your discovery of Versilia :-)