wildlife oasis between Pisa & the coast
Tucked in a small little corner about 20 km from Pisa, this treasure park and nearby archaeological discovery, is just what you need to distract the kids from another church, museum or shopping among the quaint streets of ... yes, yet another small town. Everyone needs a fresh air break and an opportunity to test their wildlife spotting skills, and this is a great place to do both.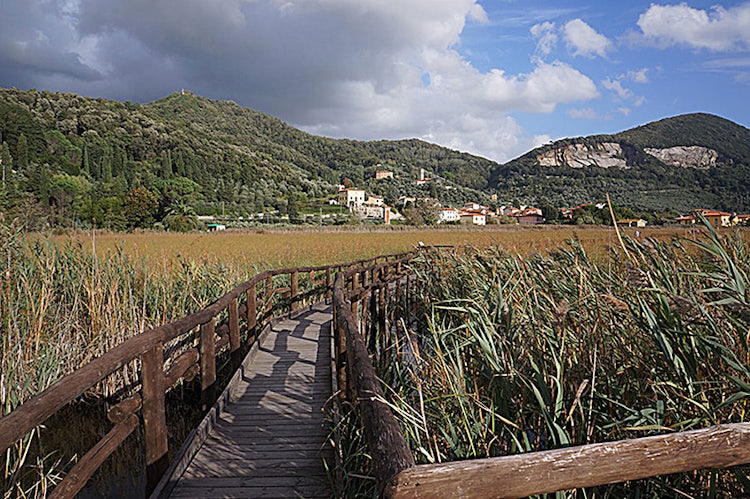 photo credit © fracrial
Tuscany does not have any alligators
Let me take this opportunity to assure you that Tuscany, though in possession of several swamplands, does not have any alligators (that I know of) but they do have a well cared for and interesting network of boardwalks extending out over this marshland which borders along the Massaciuccoli Lake. And closeby to this wildlife safari (mainly birds) you will find the remains a Roman villa with a remarkable mosaic tiled floor. Prepare yourself, the ample park area is ideal for a romp whether it be via bike, boat or foot.
So, I believe we can overlook the fact that they are missing the thrill of a few alligators, don't you?
When I was reviewing the information on the park, I must admit the name alone: Massaciuccoli (mass - a - chew - co - lee) piqued my curiosity. The name actually appears to have Roman origins, if not further back to the Etruscans. In either, case it is a clear demonstration that this area has been populated for a very long time.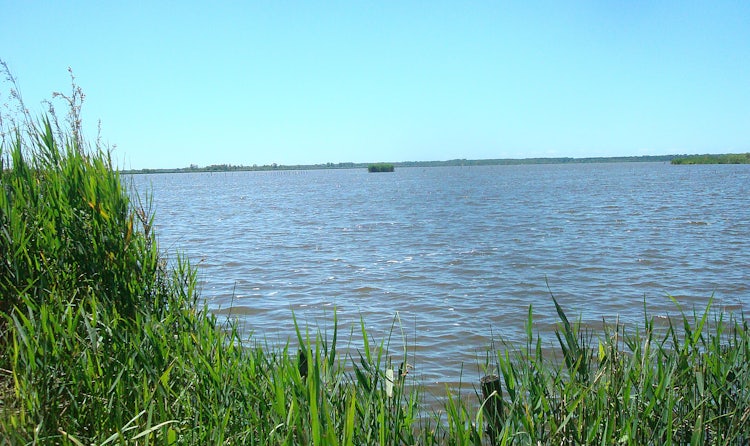 An entertaining mix of Nature, History and Fun
The Wildlife Oasis is situated within walking distance of the Roman villa which remains in excellent condition and makes for a unique hike. The boardwalk extends over the edge of the lake, the 2nd largest in Tuscany, and offers an excellent opportunity to explore the diverse bird population and distinctive flora that exist in these shallow waters. There are even a few hidden areas where you can stalk the unsuspecting prey through windows.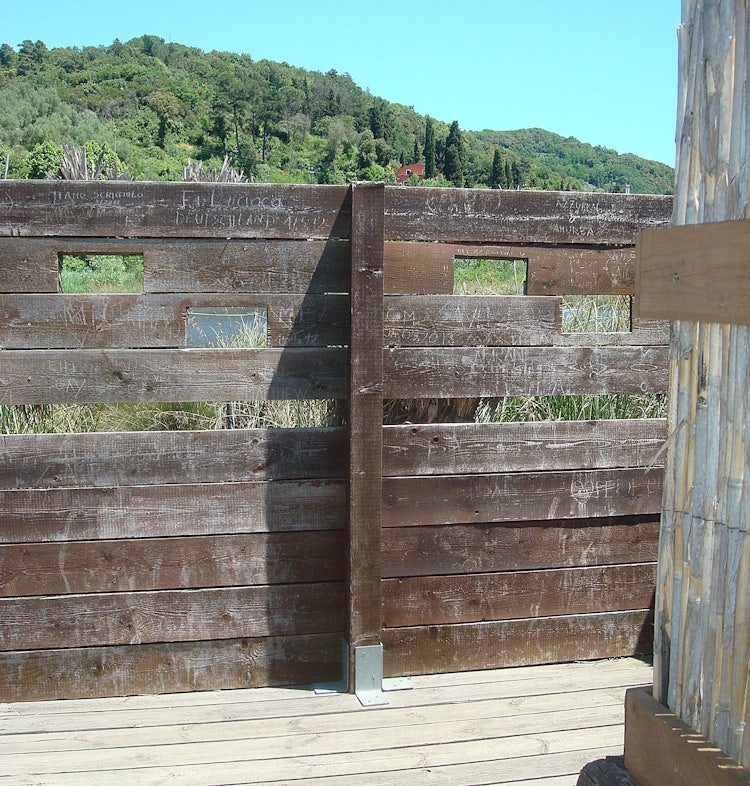 In addition to roaming the oasis, there is a mini museum with three rooms highlighting the things to see out in the park. Important: There is also a bathroom, you may have to share it with the mosquitoes - but it is clean! And rumor has it there is always a very delicious ice cream truck positioned at the beginning of the boardwalk - what more could you ask for! I saw it myself, a pink cream puff with ice cream sandwiches and drinks.
I would note that in June there wasn't a whole bunch going on – maybe it was the hour (lunchtime) or the exceptionally warm weather or maybe it just wasn't the season but, I only saw two little fish swishing around in the murky water. However, I can see that searching the high grass and shallow waters can be entertaining … and for some, it is a much needed moment of relax, letting the cool breeze from the lake refresh your brain.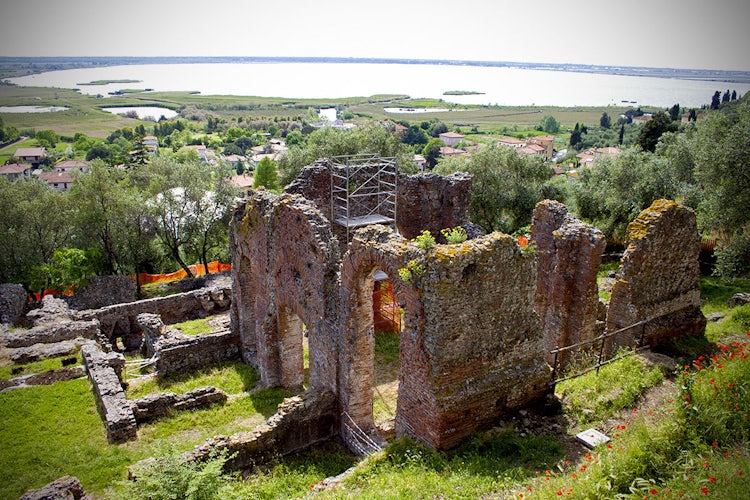 What to look for:
Pros: well maintained, kid friendly, free - and the beach is only a hop, skip and jump away
Cons: not super well marked, all signs are in Italian - sometimes there are just no animals just plants and scenery …
After touring this area definitely have a peek at the Roman ruins from the I sec. d.C. which were brought to life in the mid-1700's. Little by little, different areas of the mansion have been cleaned up including an impressive structure highlighting the thermal bath of this Roman villa and beautiful mosaic floors. This villa sat on the road leading to Rome, one that was later used by the pilgrims as they made their trek to see the Pope, known as the via Francigena. These ruins represent very real evidence of the interest by the Roman nobles in cultivating and settling in these lands.
Finish up with a trip to the sandy beaches of Tuscany
After exploring this area you can include a visit to the Park of San Rossore, only 25 km to the south, which has land along the coast of Tuscany and is comprised of many different ecosystems: coastal dunes, wetlands, prairies, peat bogs and the mouth of two very important rivers The Arno and Serchio. This would also make an excellent side trip if you are in Pisa, only a 10km drive from the leaning tower and you are fully immersed in a unique environment.
Perfect for the outdoors type - and kids with lots of energy to spare because there is so much land to explore and the options are seemingly endless: boat, bike or walking and for those who truly seek adventure even by horse.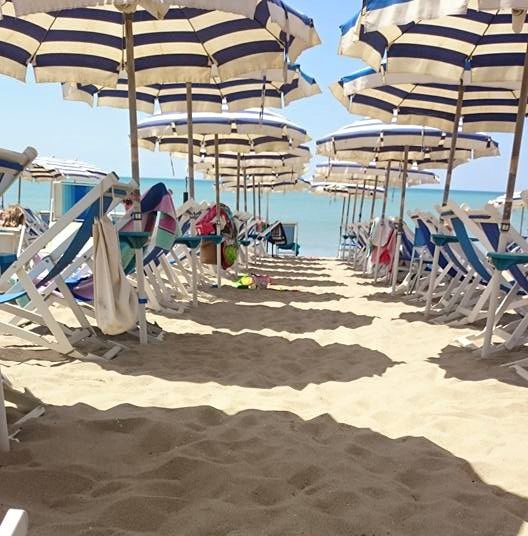 As an alternative to the Park, remember that you are truly a short drive away from some beautiful Versilia beaches so once the nature and history lesson are finished, you are sure to put a smile on everyone's face with a trip over to Lido di Camoire or Viareggio, only about 20 km from the lake. These beaches provide lots of opportunities for restaurants, sun chairs, changing rooms, easy parking (bring your coins because it is all paid parking) and warm sandy beaches.