Choose your Option Wisely
Viareggio is a town well-connected to the rest of Tuscany both by public transport - train mainly - and by highway. If you intend to travel by train, the rail station is located just a 15 minutes walking distance from the famous promenade or, alternatively, you may take a bus if you don't feel like walking or if the weather doesn't permit it.
If you intend, instead, to drive to Viareggio, once you get there you need to find a parking spot for your car.
Viareggio has plenty of car parking areas - that said, if you want to attend some special event, like the famous Carnival for example, bear in mind it won't be easy to find free car parking on those days!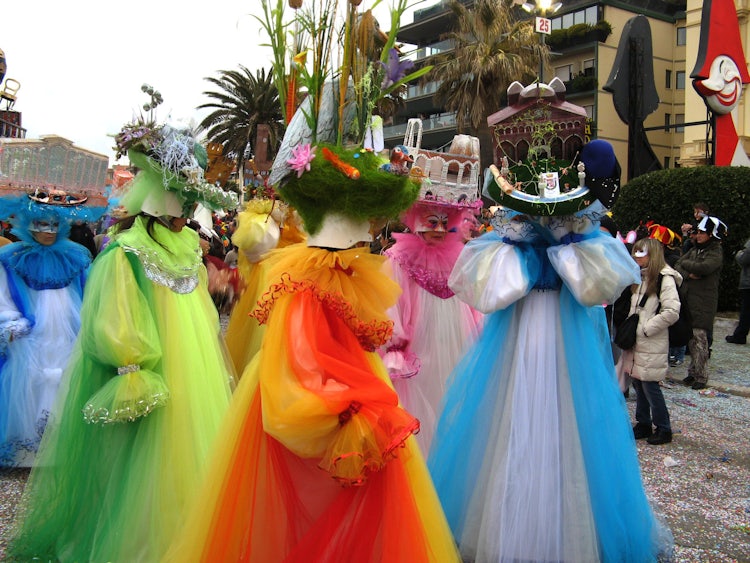 But what makes Viareggio different from many other Tuscan cities - speaking about parking areas and lots - is the presence of many parcheggi scambiatori (park-and-ride areas): these parking lots allow anyone headed to the city center to leave their car parked and take a bus connection - or a bike - to the center FOR FREE.
In Viareggio Parking is Easy & Free
So: you park your car with no charge, take a free bus ticket - at the parking area - to go and come back from the city center before parking time runs out. Or, you take a public bike to head to the center and return by 11.30pm and it is also free. Convenient, don't you agree? A comfortable - and at the same time cheap - way to travel with no need to follow train or bus schedules.
Usually, these parking areas are located a bit far from the city center - that's why there are public transport or bike sharing connections - and have been mainly conceived for all those arriving at Viareggio from elsewhere for work.
Obviously, there are other parking lots situated close to the center, just in front of the promenade, but are quite full at any time of the day. It could be worth giving it a try if you intend to spend just a couple of hours enjoying a walk close to the sea, but otherwise, I strongly suggest you choose a more comfortable alternative!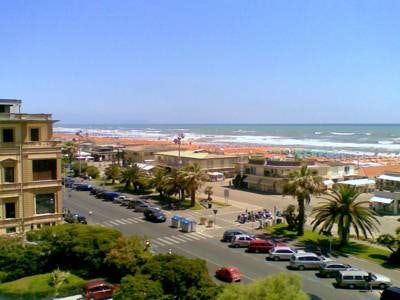 There are also paid parking spots situated along the road - the free ones are mainly reserved to residents: most of them are paid parking between 8am and 8pm and that means that if you want to enjoy a romantic dinner in one of the restaurants situated on the promenade, you won't pay even if you park just in front of it!
Know Your Final Destination at Viareggio
That said, let's take now a close look at the park-and-ride facilities to better understand how they work and where they are located.
If you're coming from the Aurelia state road - exit at Viareggio Sud - the nearest park-and-ride area is Largo Risorgimento, situated in front of Pam supermarket and quite close to the center - about ten minutes walking distance. If you prefer a free bus ride, take number 6-7-9 and 5-8-10 to come back. Parking capacity is about 330.
If you're coming from A12 highway, you need to exit at Viareggio-Camaiore. Now you can make your way onto the Aurelia SS1 road and then follow signs you want to get to Largo Risorgimento as indicated above or follow directions below to get to Via Bixio - it depends really on where you want to end up at along the beach area.
Buses run from early morning till evening (about 9pm) and rides are quite frequent: one every 7 minutes from 7am to 9am, and one every 15 minutes during the rest of the day. Ticket, as said before, are FREE. Otherwise, ticket prices may vary from a 70 minutes valid one that costs 1 euro, to a 180 minutes valid ticket that costs 1.80 euro. For more information on bus itineraries, full schedules and prices take a look at the official website.
Stazione Vecchia park-and-ride is another lot you could choose if you're coming from Aurelia state road and get off on Viareggio Sud. Take bus number 1-4-6-7-9 and 10 to the center and number 2-3-5-8 and 10 to come back to the park (just note that this stop is located about 100 meters far from the lot). Parking capacity is 289.
If you're coming from the north, you could exit the A12 at the Viareggio-Camaiore exit, another option is the parking lot on via Bixio: from there, take bus number 3-12-14 to go to the center - there are also bus connection to other locations of Versilia, like Pietrasanta and Massarosa - and number 4-11-13 to come back to pick up your car. Parking capacity is about 271.
If you're coming down the Aurelia and need to go stay closer to Lido di Camaiore, choose park-and-ride facility in via Einaudi and take bus number 5-11-13 to the center and number 6-12-14 to come back. Parking capacity is 180.
There are also park-and-ride lot close to the sea and the promenade, if you're lucky you'll maybe find a free parking spot with no need to take other public means for reaching the center. Terrazza della Repubblica is one of those, perfect if you're coming from Lido di Camaiore or other locations of the Versilia coastline. Besides its proximity to the center, it also provides a free connection by bus: number 5-11-13 to go, number 6-12-14 to come back. Parking capacity is 400.
Another parking lot situated close to the center is on via Buonarroti. Once again, bus number 5-11-13 to go the center, number 6-12-14 to come back. Parking capacity is 300.