Via Camollia is a charming street located a bit away from the crowded streets around Piazza del Campo, but still within walking distance of it. Here you will find several recommendable restaurants, all serving local dishes. In the summer they have tables outside and prices are very reasonable, for around EUR 25 you will eat two dishes including wine (of the house) and water. To help you choose, I give you my experience from four places, but I also suggest that you walk through the whole street until Porta Camollia, check out the different restaurants, decide upon one, and head back to enjoy your dinner!
Fonte Giusta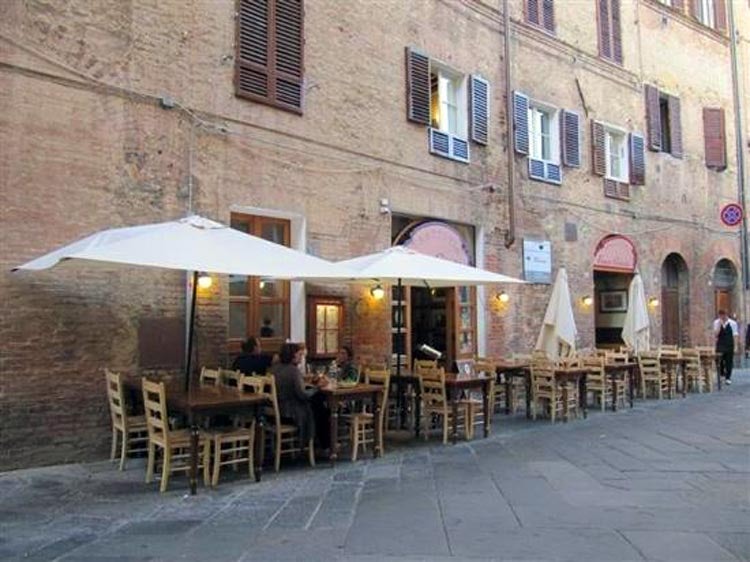 Coming from Piazza Gramsci, the first restaurant I recommend is Fonte Giusta on your right. You will always be able to get a table here, at least inside, as the restaurant is very spacious. They have an extensive menu and the food is delicious. I recommend the pici al ragú di cinghiale (local fresh pasta with wild boar sauce) and the grilled lamb cutlets. Service is good and they like children.
Fonte Giusta
Via Camollia, 102
Tel 0577 40 506
http://www.trattoriafontegiusta.com/
Osteria Ristorante Kamollia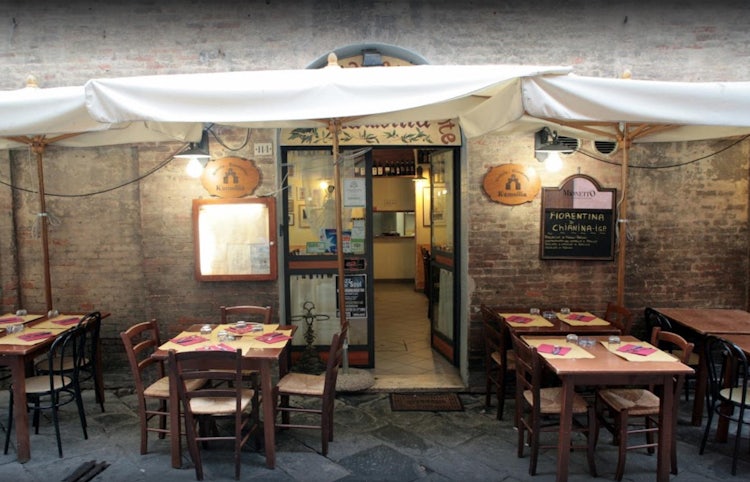 A few hundred meters further down the road you will pass Osteria Ristorante Kamollia. The place is small and very cozy decorated with old pictures and paintings. However, I was not too impressed by the food, the taste somewhat bland compared to similar dishes elsewhere and the portions were small. I might just have been unlucky, so if you find it interesting, give it a try.
Osteria di Kamollia
Via Camollia, 114
Tel 0577 274893
Il Vinaio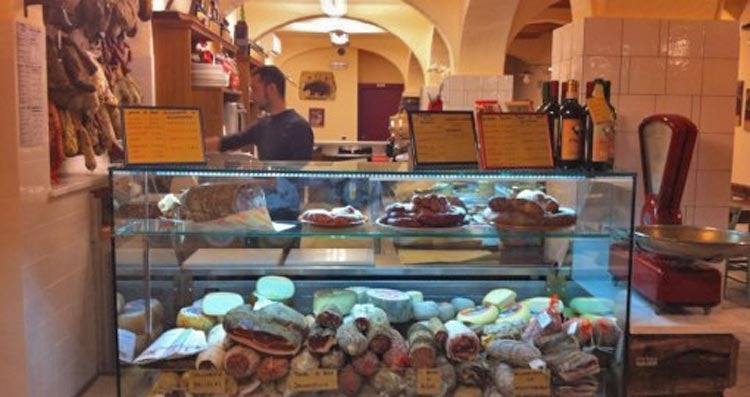 Further up the street you have Il Vinaio di Bobbe e Davide on your left. The place is run by two brothers and I highly recommend it. The service is cheerful and one of the waiters will ring the bell once in a while to salute you (or at least your child), the waiters enjoy their job and might offer you a free taste of a local specialty. The menu varies from day to day, but they serve mainly local dishes and specialties. I recommend the ribollita (Tuscan bread and vegetables soup), tripe (as second dish) and assorted cheeses and hams.
Before ordering, go check out the counter where you will see some of the dishes displayed, which will help you choose. There are few tables outside, but several inside. However, as the place seems very popular, also among locals, it might be a good idea to reserve ahead, especially in the high season (June, July and August). We arrived early Friday evening and were able to get a table which was reserved for 9 pm.
Osteria Il Vinaio di Bobbe e Davide
Via Camollia, 167
Tel 0577 49615

Osteria Titti
A bit further towards Porta Camollia you will find the small but very cozy Osteria Titti on your left. Inside it is very well decorated and they also serve drinks later in the evening. I had tagliolini (long flat fresh pasta) with lemon sauce, which is exactly that – a strong taste of lemon, with lots of lemon zest. It was good, but will need to be accompanied by another dish. The mascarpone with fresh strawberries was delicious. Coffee is served in the small mocha pots for either two or four people. It is strong and might be a bit burned so if you prefer normal espresso you might consider taking your coffee elsewhere.
Osteria Titti
Via Camollia, 193
Tel 0577 285813
If you still have troubles deciding on a restaurant, you will have to stay in Siena and try out all the options that Via Camollia offers ;).