Art, history, nature & wine top our list of the many reasons the Val d'Orcia makes a great base in Tuscany
Judging the pros and cons of where to base yourself during your holidays in Tuscany? Our team would like to weigh in with a bit of insider information, which just may help you tip the scales towards basing yourself in Val d'Orcia during your (next) holiday in the region of Tuscany.
As you search the area of Val d'Orcia for a place to stay there is so much to take into consideration, beyond considering a list of extras and the location, you will find it helpful to use our list of carefully selected vacation accommodations where you can contact the owner's direct for the best prices and more detailed information. These quality holiday rentals include panoramic positions, private pools, typical Tuscan decors and lots of special touches for your stay in Val d'Orcia, Tuscany.
If you already know you want to stay in this area, check out our top 5 places to stay in Val d'Orcia!
1. Unspoiled Beauty
This is undoubtedly one of the most iconic locations within the region of Tuscany. Photographed thousands of times for its soft rolling hills crowned with antique fortresses and back roads lined by tall cypress trees. It is no wonder UNESCO declared the area a heritage site! Brush up on your photography skills, and be prepared to stop often as you drive one of the roads that criss-cross the area. We promise you will constantly be searching for that next perfect shot to send home to friends and family.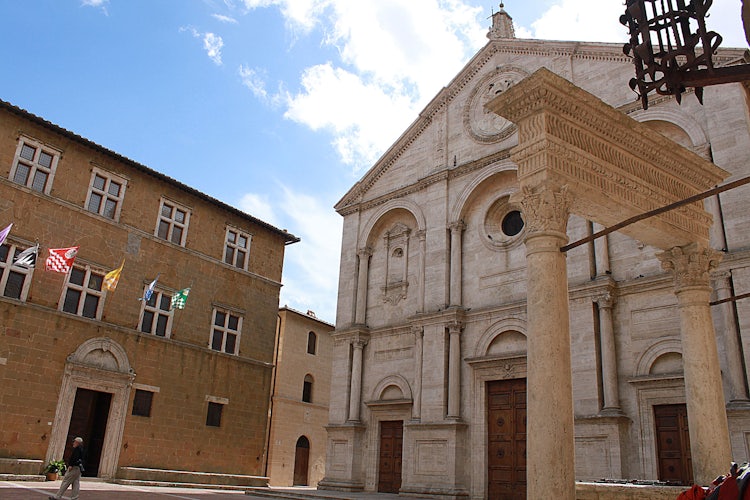 2. More from UNESCO
Tuscany abounds in monuments and landscapes that have been listed as part of the Heritage sites by UNESCO, and there are two cities within Val d'Orcia which have received a special nomination. Siena, with its fabulous Duomo, shell-shaped Piazza and town traditions should be on everyone's itinerary. Looking for something just a little more quaint, then you won't want to miss this town which captured one man's idea of Utopia: Pienza - and while you are here don't forget the cheese - or the architecture - or the wine.
3. Based in Triangle of Wines
You have heard of the Bermuda triangle? Val d'Orcia is so much more fun! Find yourself surrounded by three great Tuscan wines when you base your vacation here: Vino Nobile from Montepulciano, Brunello from Montalcino and Orcia DOC. While you are here add a few activities to your itinerary. The options abound: participate in organized tours which will walk you through the vineyards, "cantina" and wine tasting or plan your own itinerary stopping in to visit one of the many wine cellars open to the public. Or better yet, how about basing yourself on a vineyard?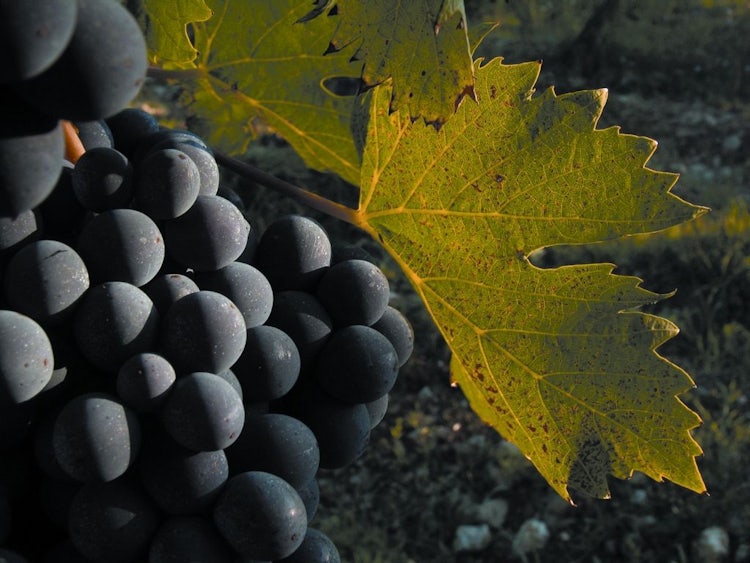 4. The Best in Cheese
In addition to the many culinary delights that are traditional to the Tuscan menu, Val d'Orcia excels in some of its own, in particular, its cheese production. The grassy slopes have been used throughout the centuries to enrich the sheep milk, which features as the main ingredient in the Pecorino di Pienza. When you start to browse the stores, you will find it fresh and creamy white, "semi-stagionata" with a firm consistency with an off white coloring or a deliciously aged form with the color of yellow straw.
We encourage to taste them all! (and remember to mix them up point number 3)
5. Soaking in the hot springs
Thanks to the warm water which filters up from beneath the Earth's crust, Val d'Orcia boasts several hot springs, both as a paid services and free entrance. The Italians have been doing it for centuries in Tuscany. In fact, Roman baths, like the one you can visit at Bagno Vignoni, are proof that everyone enjoys the soothing mineral waters of Val d'Orcia. There are several private and public hot springs which you can add to your itinerary from Bagno San Filippo to just beyond the borders of this zone to Saturnia.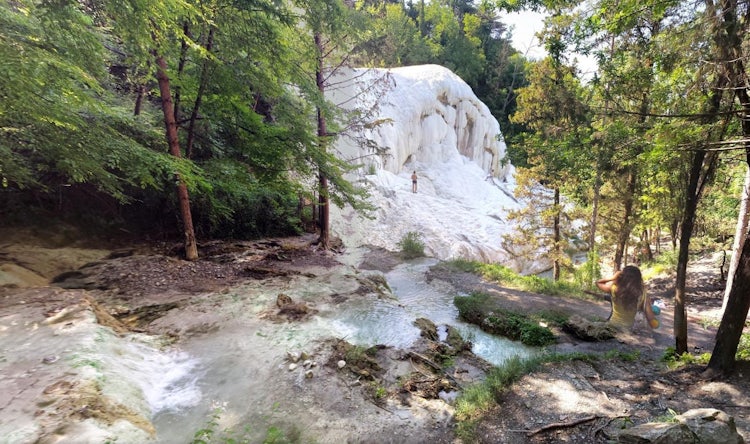 6. Loving Nature
The mesmerizing landscape of Val D'Orcia is ideal for those who enjoy an active vacation style. The soft undulating hills offer just enough movement to give you lovely panoramic views while keeping it easy on the muscles. Hike the numerous "white trails", pull out that baby buggy or unfold those Nordic walking sticks! Even for those who dream of pedaling the Tuscan landscape, they will find that this area lends itself to a relaxing rhythm that adapts (or challenges) every skill level.
7. Reaching all Over and Beyond
Distance is not to be underestimated when considering where to base yourself on vacation. Tuscany is large and sometimes the fastest route from point A to point B is not as intuitive as one might hope for.
However, Val D'Orcia finds itself in a sweet position: Florence and Rome are connected with the Autostrada del Sole and the new two-lane SS73 highway which connects the coast to Siena. This means, besides all the great attractions in the area, you can also easily add other stops like the museums of Florence, the beaches of Talamone and just beyond the border, the beauty of Assisi and the charm of Rome.