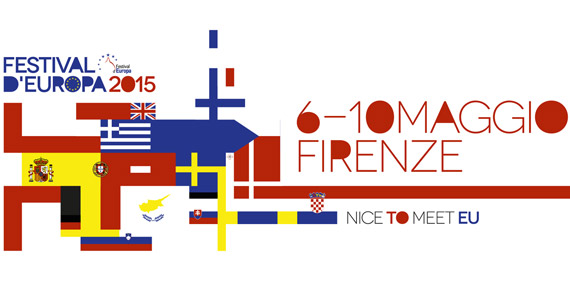 The European Union was born on May 9th, 1950. In it's 6th year, Florence celebrates this date with a special night of cultural entertainment, exhibitions, performances and more. This year it is a particularly interesting event as it isn't just one night but runs over 5 days!
There are over 50 shows on the program, among interactive laboratories, art circus exhibitions, live cooking shows, theatrical performances, cinema, photography, live concerts and more. The events will also go beyond the walls of Le Murate in various locations across the city to give more space to people as the program is within the 3rd edition of the Festival of Europe.
Two themes this year tying the events: cooperation and food. Greater emphasis is given to food and food safety given EXPO 2015's theme and on cooperation and interaction between various cultures for a sustainable future since 2015 is the EU's year on Sustainable Development.
The Blue Night, or Notte Blu as it is called in Italian, hopes to bring out Italians and visitors of all ages alike out into Florence to enjoy themselves, listening to music, dancing, trying out new dishes as well as propose cultural events and activities that bring EU citizens together to discuss themes such as development for our future generations. The program and event is organized by Florence's Europe Direct office.
See the complete program on http://www.festivaldeuropa.eu/
About Lourdes Flores
An American living in Florence for over 10 years, Lourdes continues to explore and discover new places in Tuscany with the eyes of a tourist but with the experience of living in Italy. She shares her experiences on this blog and website, particularly offering lots of travel planning help on the Forum!