Coming up in Florence this May 2015 is a very interesting, 5 day international conference hosted by Polimoda, the international fashion marketing and design school based here in Florence. While it is a fashion school and an international foundation of fashion tech institutes behind the conference, the 5 day project is spreading across all of Florence and being hosted in Palazzo Vecchio, within the Santa Croce Opera, the National Central Library, Palazzo Strozzi and Odeon Cinehall. The international project seeks to discuss the cultural value of the fashion world and the future of fashion education in an interdisciplinary dialog between contemporary art and culture.
Here's a pretty awesome video presenting the conference, the first time it is being hosted in Italy in the over 20 years of the foundation:


The conference (from May 12th-16th, 2015) goes beyond a call for research papers for the fashion world and is actually open to the public (although some events do require tickets). The conference is an international forum for the exchange of ideas, inspiration and collaborative research for people working in many disciplines within the fashion universe. There will important fashion industry and top level keynote speakers and there is a variety of public events, public art installations and salons to draw participants and the public into a discussion of fashion within 6 areas: CRAFT / CALLIGRAPHY / BODY / DRESS / IMAGERY / SPACE. Over 500 participants, including young talents, researchers, artists and professionals from the fashion world from over 37 countries in the world are in the program.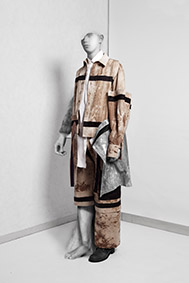 These areas will be expressed through papers in the conference, as well as installations across town using many mediums. What do they mean? CRAFT is for the techniques used by fashion, including its reinvention, CALLIGRAPHY because writing is a field in which fashion strongly believes in, BODY because it is the support for Fashion, DRESS because fashion is the study of history while creating new shapes and forms for the future, IMAGERY because new digital technology gives fashion wings, and SPACE because fashion ideas need to be curated, taking up physical space.
2015 is a big year for Florence and Italy. For Italy, in that the International Exhibition is being hosted in Milan from May until October and the 56th international exposition of art, the Biennale, is hosted in Venice and for Florence in that it is celebrating 150 years from the time it was, for a short time in history, the capital of unified Italy.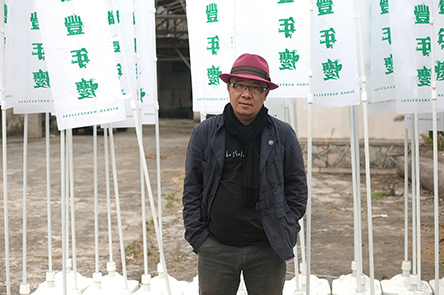 Whether you are interested in the world of fashion or a part of it, the conference and installations across the various venues in town should be food for thought. For example, the National Central Library (who was also opened while Florence was capital of Italy), is opening its doors to host the "Bishan Project: The New Rural Reconstruction Movement by Ou Ning". Ou Ning is an activist, founder of U-thèque, an independent film and video organization and "Bishan Commune", an intellectual group who devote themselves to the rural reconstruction movement in China.
Public events you can participate in:
May 13 – Odeon Cinehall – Opening ceremony
May 14-15 – all events are open
May 16 – National Central Library – free entrance
Installations at:
Opera di Santa Croce: 10am -5pm
Odeon Cinehall: 9am -2pm
Villa Favard (Polimoda): 10am-5:30pm
Special installation at the National Central Library from May 18-31 of Ou Ning's exhibit, open 10am-6pm Monday-Friday, 10am-1pm Saturdays. Free entrance.
You can view the full program here: http://www.iffti2015.polimodaconference.com/pane/program/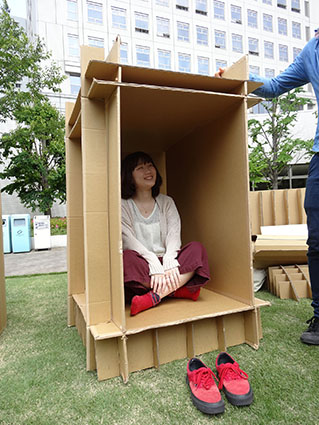 If you want to participate in any of the workshops, interviews, debates and performances, cost is 100 euro (reduced 50 euro for students). You can register and buy tickets online at: www.iffti2015.polimodaconference.com
or directly at the Odeon Cinehall on these days:
May 13 – 3-6pm
May 14 – 9-11am
Evening events are not included but can be purchased separately.
This is just a selection of some of the highlights of the conference – check out the website and full program for a complete picture of all that is happening during these super creative days of May in Florence!
The conference is in collaboration with the Comune di Firenze, Opera di Santa Croce, Biblioteca Nazionale Centrale di Firenze, Fondazione Palazzo Strozzi, with special partners Moleskine and lettera27.
About Lourdes Flores
An American living in Florence for over 10 years, Lourdes continues to explore and discover new places in Tuscany with the eyes of a tourist but with the experience of living in Italy. She shares her experiences on this blog and website, particularly offering lots of travel planning help on the Forum!