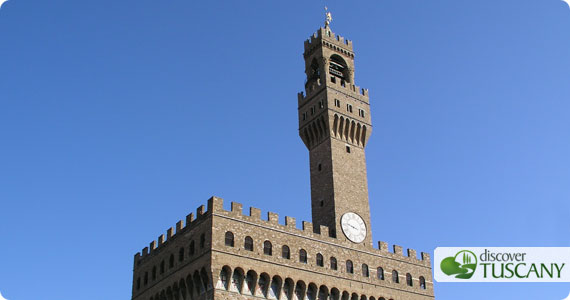 As part of the June 24 celebrations for Florence's patron saint, St. John the Baptist, the city is opening to the public for the first time ever the iconic tower of Palazzo Vecchio.
The tower dates back to the 13th century and is part of the original section of Palazzo Vecchio designed and constructed by Arnolfo di Cambio; from its crenelations and battlements, you can enjoy an awesome view of Florence!
For the first time ever, the tower will be open to the public for free guided visits between 9am and 9pm on June 24, with group starting times every half hour.
Lots of people are expected so reservations are required – call 055-276-8224 or email info.museoragazzi@comune.fi.it.
Starting the following day, June 25, you can buy a ticket to Palazzo Vecchio's museum and to visit the tower at the cost of 10 euro (or just the tower at 6.50 euro) and can be visited between 9am and 9pm (on Thursdays 9am-2pm). The tower will remain open all summer to visitors.
About Lourdes Flores
An American living in Florence for over 10 years, Lourdes continues to explore and discover new places in Tuscany with the eyes of a tourist but with the experience of living in Italy. She shares her experiences on this blog and website, particularly offering lots of travel planning help on the Forum!