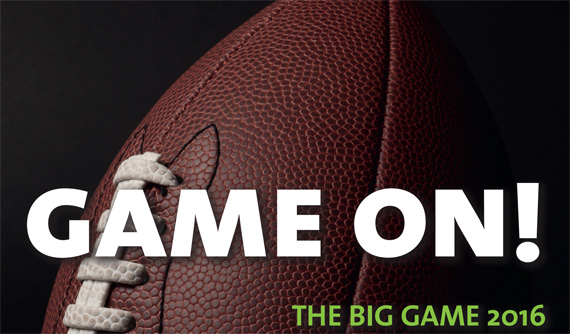 Are you looking for a place to watch the Game this Sunday, February 7, as the Denver Broncos go against the Carolina Panthers? What better way than to do so in the atmosphere of an American diner than at the Hard Rock Cafe just off Piazza della Repubblica?
The final game of the season between the victors of the American Football Conference (AFC) and those of the National Football Conference (NFC) will go LIVE from 11.30pm from the Levi Stadium in Santa Clara, California on the mega screen at the restaurant. For all football fans, this is the best location to go watch the game as it carries over into the early hours of the morning here in Florence. Why? Because you can enjoy the game food you are used to! A special menu will be on offer with fried chips, wings and chicken tenders with a beer to keep your belly happy during the wee hours of cheering your favorite team.
If you need more details or want to reserve a table for you and your friends, call 055/277841 or email florence_sales2@hardrock.com
If you're feeling like making it an American night out, you could also head there earlier and have dinner, then hang out until the game starts ;-).
For all VisitFlorence fans, make sure to download our voucher here before you go: you will receive a complimentary Hard Rock collectible gift with a 30 euro minimum order or purchase at the Cafe or at the Rock Shop.
Enjoy the game!
About Lourdes Flores
An American living in Florence for over 10 years, Lourdes continues to explore and discover new places in Tuscany with the eyes of a tourist but with the experience of living in Italy. She shares her experiences on this blog and website, particularly offering lots of travel planning help on the Forum!