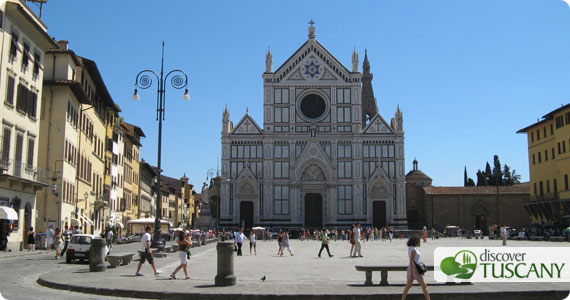 With the arrival of Autumn, Piazza Santa Croce continues to be a colorful meeting place for both Florentines and tourists alike every weekend. The square throughout the year hosts several events and festivals, marking the passage of the seasons in Florence.
This year the season starts with Che Birra! (What a Beer!) going on from September 23 to 26. The festival is completely dedicated to Italian home-brewed beers paired off with local dishes. Entrance to the festival is free but you'll have to pay for the tastings ;). The festival has organized the purchase of tokens for each tasting, at the cost of 2,50 euro for each one, that you then use at the stands to get your tastings of half-pint size glasses of beer. In addition, several pubs and restaurants around the square are organizing thematic dinners that go well paired with the beer tastings, with experts on the beers offering tasting notes. The event calendar unfortunately is only in Italian but if you're just interested in tasting good local artisan home-brews, just head to Piazza Santa Croce during the three days of the festival.
It already looks like a warm Autumn has arrived in Florence!