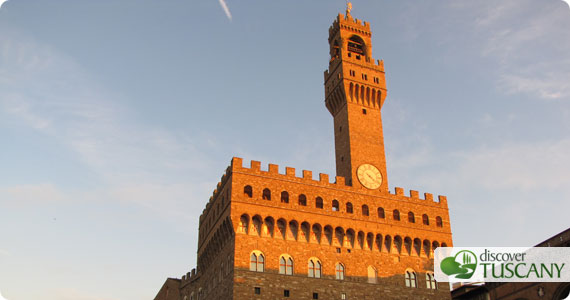 It looks like that September will end with figurative fireworks in Florence. During all month the city has been animated by many events and this last week promises to be a busy one for anyone wanting to take advantage.
From September 25th, Palazzo Vecchio will open for the first time to the public the Roman Theater found underneath it dating back to 1st century B.C. After 20 years of archaeological works, the theater will become part of the museum of Palazzo Vecchio. The one-hour guided tours will be on Saturday, Sunday and Monday at 11, 14,30, 15.30 and 16.30. During the evening openings of Palazzo Vecchio there will also be tours at 17.30 and 18.30. The tours must be booked in advance (booking is free) by calling the Museo dei Ragazzi at  055 2768224. The entrance ticket will be 8 euro and includes entrance into the rest of the Palazzo Vecchio museum.
Another important update: given the high demand to visit it, from September 29 until December 17 the Vasari Corridor will re-open temporarily. A mandatory reservation is necessary to visit the corridor that links the Uffizi Gallery and Palazzo Pitti, displaying a great collection of artists' self-portraits. Guided tours are only in Italian but the guides try to accommodate English speakers as well. The visits are scheduled on Wednesday and Friday at 14 and 16.30 and on Thursday at 9.00 and 11.00. The tour costs euro 14,00 and includes the ticket for the Uffizi Gallery which you should visit prior to your scheduled tour. For reservation call the number 055 294883.
So what are you waiting for? Visit Florence and take note of these special events!