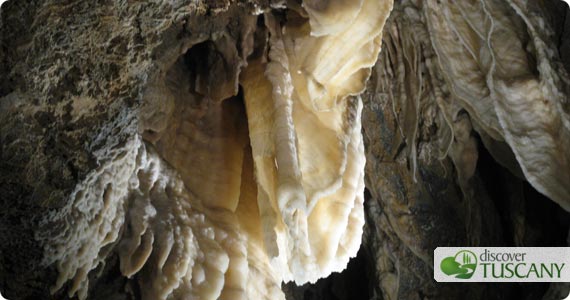 Greetings! Today we are in Garfagnana, a wonderful green area in northern Tuscany near Lucca that we were planning to visit for some time now. Our plan is to stay three-four days and do some hiking (Garfagnana is one of the best places in Tuscany if you like to walk up mountains!) and visit some of its small towns. We are staying in Gallicano, at the Bed and Breakfast Eliseo which is a very nice family-run small hotel right in the center of the town. We didn't have a chance yet to visit Gallicano properly, today is the town's yearly festival celebrating the patron saint of San Jacopo and everyone was busy with bringing together last minute details and preparing the parade floats, and the streets were closed to cars. We spent the afternoon visiting the Grotta del Vento (Wind Cave) a really interesting carsic cave not far from Gallicano, about 11 km. The cave is covered by extraordinary formations like stalactites and stalagmites, and you can admire underground streams and huge caverns. The calcaric formations are elaborate and grand, standing in the first part of the cave you have the impression of being in a natural cathedral. The managers of the cave were very kind in giving us a lot of printed informational guides, so will certainly write about it as we learn more as well as returning to visit again soon!
We had a very good dinner at Eliseo's restaurant (we had tagliattelle al cinghiale or boar sauce and tortelli al ragu, yum!) and then we watched the parade that is part of the Gallicano Festival. In the Palio di San Jacopo, the three areas of the city compete against each other in the creation of the best parade floats and costumes and performances. We were really impressed with the complexity and beauty of the costumes, as well as the choreographed dances of the participants. We definitely have to learn more about this palio and we'll let you know what we find out! Here are a few pics from tonight and off we go to bed…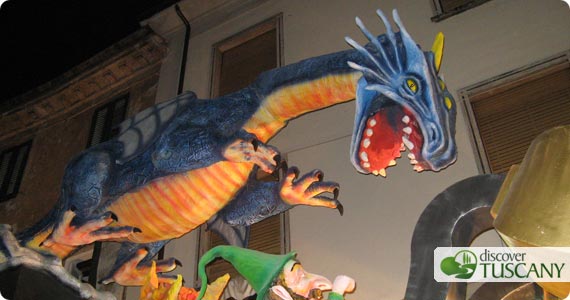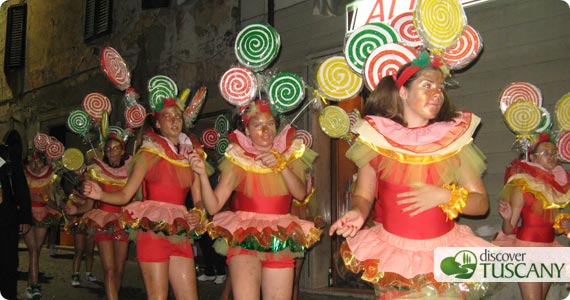 About Stefano Romeo
Stefano is a native from Florence but with a quarter of Sienese blood in his DNA and many years living in Pisa is a true Tuscan. He is still learning that his homeland has many corners and hidden gems he has to discover, ones he particularly enjoys seeing from the saddle of his bike.