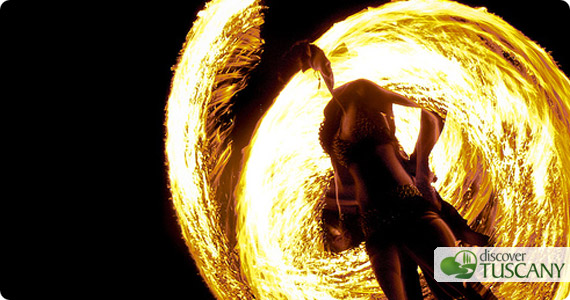 It's summer and the annual return of the International Festival of Street Artists in Certaldo starts this Wednesday. From July 14 to 18, Certaldo will host thousands of artists coming from all over the world: actors, clowns, acrobats, fire-eaters, musicians, circus' artists, magicians and much more.
Every night from 9 pm to 1 am the Medieval center of Certaldo, birthplace of Boccaccio, will be animated and colored by lots of different live shows both for adults and children. The ticket costs €10.00 on Wednesday and Thursday, €12.00 on Friday and Sunday, €18.00 on Saturday. If you are planning to visit Mercantia more than once, I suggest you buy the 5-day pass for €30.00.
In addition to shows and events, there will be many artisans selling their handmade products: bags, scarves, hats, jewels, paintings and much more. Craftsmen's stalls will be both in the higher part of the city as well as the lower city (where entrance is free of charge).
If you want to be sure to see most of the events, it might be convenient to check the calendar of Mercantia 2010 (in Italian) ahead of time. Have fun!