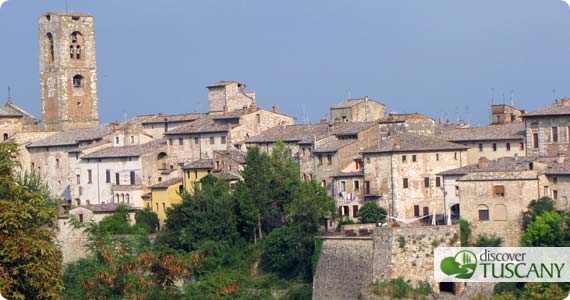 The beautiful town of Colle Val d 'Elsa situated between Florence and Siena is completing the final preparations to take you back in time this upcoming weekend.
On Saturday and Sunday July 2 and 3, 2011 the medieval village will host "The Renaissance of Colle – History, Festivals and Battles between 1479 and 1592".
During the two days, starting at 5pm up until midnight all streets, squares, shops and public places in Colle Val d 'Elsa will become the setting for the celebration of the Renaissance, one of the city's most important historical periods.
It will be an unique opportunity to see Colle Val d' Elsa come alive with characters in Renaissance dress, skillful jugglers, fabulous musicians, street performers and actors entertaining and engaging the public from later afternoon until midnight.
Throughout the weekend the jester Il Giullar Cortese will entertain you with his improvisations in rhyme, while the jugglers I Giullari del Diavolo and the shows of Zorba Officine Creative will recreate the atmosphere of long ago markets and fairs. On Sunday the Errabundi Musici group will play their medieval music and take you back in time.
Definitely do not miss the performances of the Compagnia La Giostra, a small but amazing group that will thrill you with its lively music and fun parodies.
There is much more: presentations of traditional crafts from the period, taverns and banquets serving both drinks and dishes from the era to allow you to rediscover ancient flavors, then markets and re-enactments of historical battles.
The "Renaissance of Colle" will entertain everyone of all ages, children in particular can participate in several hands-on workshops dedicated only to youngest.
During the festival the Archaeological Museum, the Diocesan Museum, the Cathedral and the Crypt of Mercy and other churches located in Colle Val d' Elsa's historical center will remain open to visitors with longer opening times.
Admission fee: € 9 full ticket, € 6 reduced, free entrance for children under 12 years. More details on the festival can be found on the official website.
Are you ready to go step back in time? We're headed to Colle Val D 'Elsa this coming up weekend so see you there!
About Cristina Romeo
Born in Florence at the end of the fabulous '70s, Cristina has always lived in the famous "cradle of the Renaissance". She's in love with her homeland, but also enjoys traveling and discovering new places. Cristina is mum to a lovely little girl, to whom she hopes to pass on all the passion and love of our precious, wonderful Tuscany.