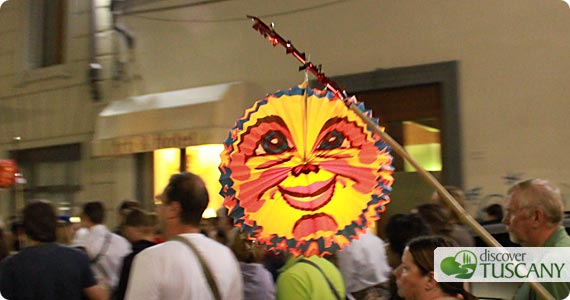 Last night we went for the first time to the Rificolona in Piazza Santissima Annunziata. It was an interesting gathering, mostly families with small children bearing lit paper lanterns toward the piazza but the procession really included people of all ages.
It was difficult to take good pictures since it was already dark but we did what we could. Since then, we've gone searching for more information on the tradition of the Rificolona and this is what we found about the Rificolona in Florence »
View the photo album with a few of the photographs that came out decently, considering the little light that was available and the movement of the people.
About Lourdes Flores
An American living in Florence for over 10 years, Lourdes continues to explore and discover new places in Tuscany with the eyes of a tourist but with the experience of living in Italy. She shares her experiences on this blog and website, particularly offering lots of travel planning help on the Forum!