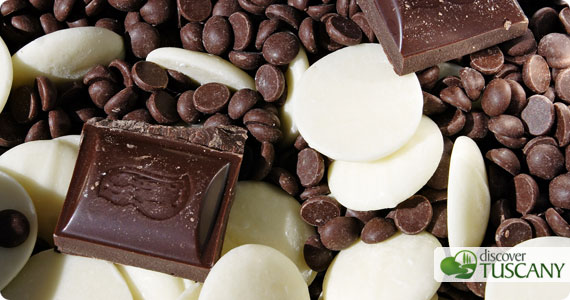 The weekend is about to start – weather forecasts are for splendid weather with spring-like temperatures – what better news to start off the weekend?
This weekend offers many events both in Florence and Tuscany for all tastes and for all, from food fairs for foodies (that's a mouthful!) to antiques markets to the feline expo in Pisa to several Carnival "previews". I've organized events by type, let's get planning where to go!
"Yummy" events:
In Piazza Santa Croce in Florence: starting today February 4 and all next week until February 13, the square will host the Artisan Chocolate Fair where you'll find master chocolatiers from all corners of Italy.
Head to San Donato in Collina on Sunday February 5th for a delicious sagra, a festival dedicated to rice fritters at the Sagra delle frittelle.
For all art and history lovers enthusiasts:
We highly recommend heading to Scandicci to the beautiful Acciaioli Castle and visiting the exhibit dedicated to the Ghirlandaio workshop, open from Thursday through Sunday from 10.00 – 13.00 / 15.00 – 19.00.
In the Salone dei Duecento in Palazzo Vecchio in Florence, tomorrow at 5 p.m. there will be an interesting conference dedicated to Clement VII, the Medici family pope . Entrance is free as long as seats are available.
Antiques markets:
In Scarperia in the Mugello: the "Collezionisti in piazza", or collectionists in the square is a market for small antiques and collector's items. Only on Sunday February 6.
Also on Sunday, close to Florence  in Sesto Fiorentino's Piazza Vittorio Veneto you'll find the antiques fair called Fiera Antiquaria.
On Saturday in Arezzo, you'll find the largest monthly regional antiques market throughout the streets of the entire center.
For animal lovers:
Head to Pisa on either Saturday or Sunday to the Stazione Leopolda to visit the International Feline Expo to be awed by the impressive pedigree and looks of cats from all over Europe.
Especially for children:
With your family in tow head to Vitolini, in the province of Vinci, on Sunday starting at 14.30 to see the parade of floats built by the children themselves (with the help of adults of course) in the early Childrens Carnival.
If you're in the Chianti area, head to the Archimede's garden – a museum dedicated to mathematics located on via San Bartolo a Cintoia (close to Florence). On Sunday, the museum organizes a "mathematical Sunday" filled with fun ways of explaining math!
At the Biblioteca delle Oblate in Florence, on Saturday little kids can enjoy the acted reading of "ll sogno di Rossociliegia", for kids aged 3 to 7 years old. Reservations are obligatory at 055/2616512.
With all of these events and some very nice sunny weather, this weekend promises to be truly splendid!
About Cristina Romeo
Born in Florence at the end of the fabulous '70s, Cristina has always lived in the famous "cradle of the Renaissance". She's in love with her homeland, but also enjoys traveling and discovering new places. Cristina is mum to a lovely little girl, to whom she hopes to pass on all the passion and love of our precious, wonderful Tuscany.