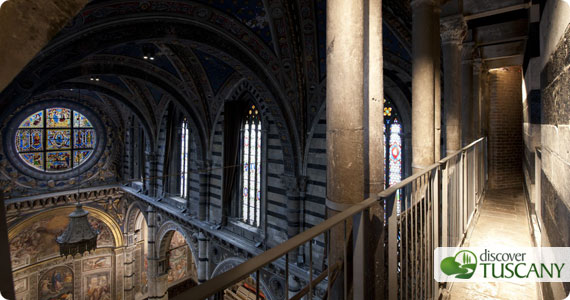 Starting next week on April 6th, visitors to Siena can enjoy a spectacular new view of the Duomo and the city of Siena!
After several years of restoration, the Duomo di Siena has opened up areas in the upper part of the cathedral that have not been used in centuries – not counting the workers and architects that have made additions and changes to the Duomo through the centuries, of course!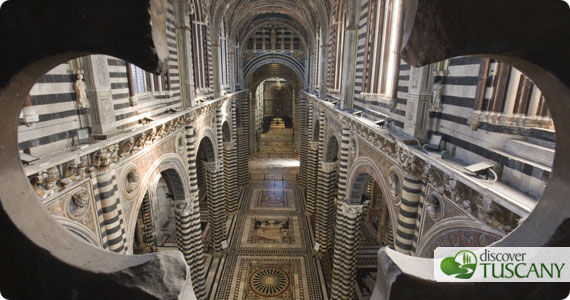 You can now visit the two towers that flank the facade of the cathedral that take you up to the "skies" of the cathedral. Once you climb up beyond the starred vaulted dome, an expert guide will accompany the small groups along the right nave retelling anecdotes and details of the church to discover these hidden areas and experience a jump back in time.
Visitors will be able to walk above the cathedral and admire a splendid view of Siena outside as well as down into the cathedral over the heads of other visitors and glimpsing the pavement intarsia pavement from a whole different perspective.
Walk across the walkway over the main altar and admire the copy of Duccio di Buoninsegna's rose window from up close.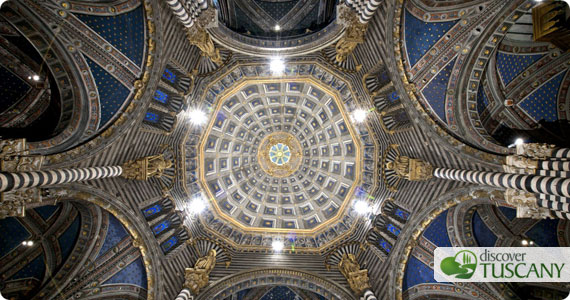 Essentially take a tour all around the perimeter of the cathedral from up above – a very new opportunity we're excited about going to try ourselves! Who's interested? Above all, if you try it before we do, let us know what you think – and share your pics!!
The Door to Heaven Guided Tour – Siena Duomo
Duomo di Siena – Siena's Cathedral
April 6 – October 27, 2013 ** EXTENDED UNTIL JANUARY 6, 2014 **
Reservations required: tickets per person €25, group of max 17 people €400
Call +39 0577 286300 (Monday-Friday 9am-5pm) or email: opasiena@operalaboratori.com
update 03/04/2013: The Gates of Heaven is available for individuals on Saturdays and Sundays (groups will be formed). On weekdays, only for reserved groups.
Go to http://www.operaduomo.siena.it/ for more information.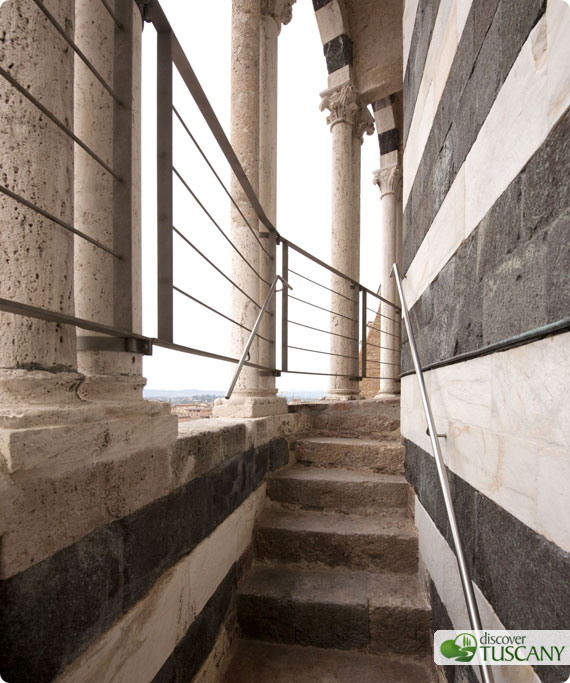 About Lourdes Flores
An American living in Florence for over 10 years, Lourdes continues to explore and discover new places in Tuscany with the eyes of a tourist but with the experience of living in Italy. She shares her experiences on this blog and website, particularly offering lots of travel planning help on the Forum!