I love to tease the Italians.
They have a subtle, almost sneaky sense of humor, but they never expect the same from anyone who is non-Italian. And that is where I get them.
Every time!
Once I start talking, it takes just about 30 seconds before little bells start to ring in their heads that say "something is not quite right with that accent." As soon as I finally finish my discourse, their first question inevitably is "where are you from?"
I could just as well tell them that the world is coming to an end but they often would still want to know where I came from before they met their demise. So (just to tease), I always tell them from Casentino, which is just outside and to the east of Florence.
That's when my fun begins because their foreheads wrinkle up, their heads tilt to the side and you can see the wheels churning. After about another 30 seconds, they decide, "Nah, you're joking. Right?"
I just smile a little, and reply "am I?"

Casentino is Home
Yes, I am joking since I'm originally from Florida! But in so many ways, I feel like I do come from the Casentino valley in Tuscany. I mean, that's where I tasted my first ever Italian sugo and thin crust Tuscan pizza. It's where I learned how to drink café latte at breakfast and a glass of wine at dinner (and lunch.) It's here that I picked up my Italian slang. For so many reasons, Casentino is where I grew up in Italy.
It was also in Casentino that history came "alive" for me. The local residents are first-class storytellers and I was treated to tidbits of local lore, family recipes, and memories of growing up in an area where traditions were treasured and castle ruins made-up a permanent part of the landscape.
Located only just about an hour southeast of the city limits of Firenze, one can delve into a magical and hidden jewel of Tuscany. It has a bit of everything: just think vineyards, olive trees, virgin forests, handmade pasta, history and lots of medieval castles.
I'm not talking about the Cinderella fairytale castles, I am talking about real life towers with drawbridges. That is where I want to take you in my next articles, deep within the history, the folklore and the traditions of the Casentino Valley and its castles.
A bit of background on Casentino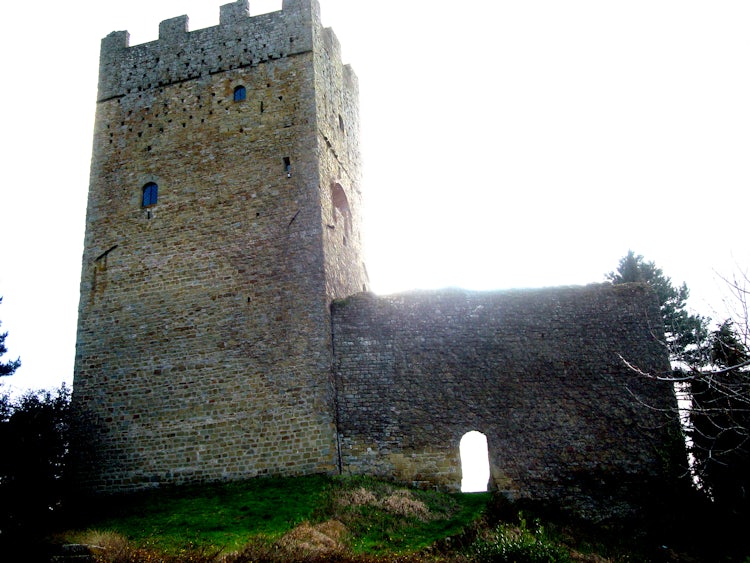 Before we start castle-hopping together, there a few things I would like to share with you which might give you the "bigger picture." Let's start with a bit of history. Long before the Romans made this valley part of their conquest, it was inhabited by the Etruscans who left their mark in many ways. Though this population was quite cultured, they left behind very little in the way of the written word except for tombstones and town names. Many of the towns that end in "–ena" or "-ana" (Romena, Subbiano, Porciano) are known to be old Etruscan strongholds. But even before the Etruscans, this valley was a prehistoric lake, which has also left traces in fossils throughout the rock and buried sediment.
In any case, if prehistoric remains are not your thing there are many other ways this valley has left its mark on Florence. Just gaze deep into the swirling eddies of the Arno River while you walk across Ponte Vecchio and you will see a piece of Casentino float right by. This totally crazy river flows south from Monte Falterona above Stia for more than 40 km (almost touching the landmark town of Arezzo) before abruptly turning around towards Florence.
The locals in Casentino, who even today hold a deep grudge against the town of Arezzo, like to say that the river snubbed its nose at the city and preferred to go north to Florence.
And though the town is physically closer to Arezzo, you can draw a line along the borders of Poppi and you will see a clear allegiance to Florence: the church diocese is Florence, the dialect leans more towards the Florentine slang and even holiday foods and traditions honor the Florentine ways. And all of this due to a few lost battles in the 1300 and 1400's. Go figure.
It's not only the river that has left its mark: if you gaze at Brunelleschi's dome on the cathedral in Florence you will not only be looking at an architectural masterpiece, but also the lumber harvested from the cultivated forests by the monks of Camaldoli in Casentino (which, by the way, they floated down the Arno River.)
Or if you stand in the shadow of Palazzo Vecchio then you will be cooling under a copy of the Castello di Poppi (on a much smaller scale of course). Or if you admire the fresco by Taddeo Gaddi at Santa Croce, you will be admiring the handiwork of an artist who first graced Casentino. Even Michelangelo hails from the hills above the Casentino valley. So as you can see, this valley certainly houses quite a bit of history.
Culinary Traditions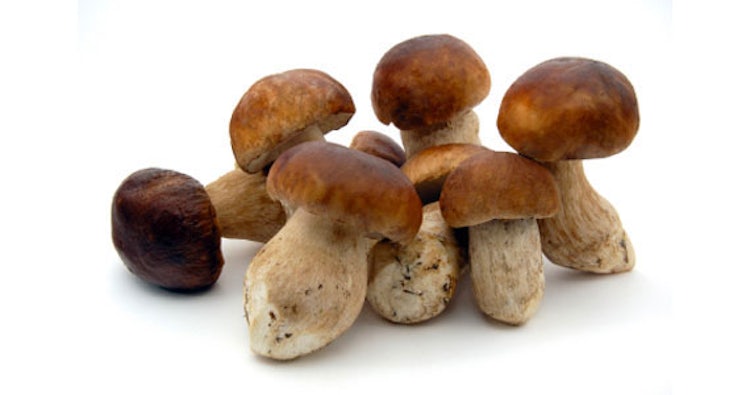 If you are going to be traveling anywhere in Italy, it is always best to get a lay of the "gastronomical" land as well as the geographical. This part of Tuscany is particularly well known for its grilled meats, homemade pasta, porcini mushroom, chestnuts and their schiacciata.
In particular, the tortelli di patata is rather a common dish on the menu: it's like spinach ravioli but filled with a flavorful mashed potato mixture instead. Porcini mushrooms are quite the business in Casentino, and when they are in season it can be a cut-throat activity keeping secret the location of mushrooms growing in the forest. Pecorino cheese, Italian cold cuts and salumi and a piece of schiacciata (sometimes known as focaccia) are all an absolute must. In any case, it is hard to go wrong while dining in Casentino, the restaurants still cater more to the Italians then they do the tourists so you will find genuine flavor and recipes.
Ready to start your travels through this beautiful valley? Come back and join me as I write more about the Casentino and take you inside the castles there and share their stories. Our first stop is the Castello di Romena!