What distinguishes an Italian meal?
Although Italy was not united under one law and considered a single country until 1861, its cuisine has long since been an element uniting all of Italy's regions together by taking pride in its respect for good, fresh, simple ingredients. When we commonly think of Italian food, we think of pasta, olive oil and lots of fresh vegetables, which does in fact make up the base of this mediterranean diet, stemming from ancient Etruscan, Greek and Roman cultures. Other common ingredients that we often consider staples such as the tomato, potato or bell pepper were not introduced until much later but, nonetheless, have earned a special spot in the Italian pantry.
Italian cuisine is much like their language - there is a national language that every region speaks but every region has their own dialect that they speak between one another. You will see this same phenomenon in food. As you travel through Italy, you will notice how each region has specific dishes and ingredients that they are best known for, yet there are basic ingredients such as pasta, cheese and olive oil that all of Italy uses.
The Basics for Tuscany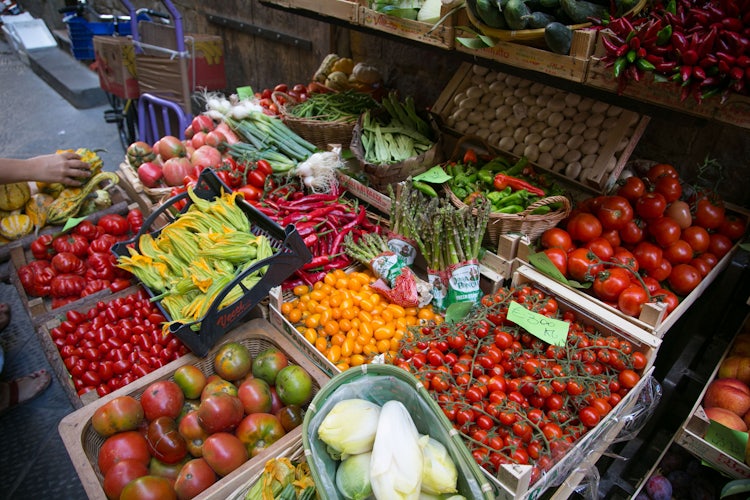 Like all Italian cuisine, Tuscan cooking is based upon using the most fresh and simple ingredients of the season including many legumes, cheeses, vegetables and fruits. Typical dishes are based upon what Tuscans find fresh and local at the market that week, making them often very easy to prepare and involving few ingredients. Although the food may be simple, it is rich in flavor, very hearty and quite filling. All meals are served accompanied by the regional bread: a white, plain, unsalted loaf. This tradition dates back to the 16th century when there was a tax put on salt, changing the way locals thought about baking bread. This old tradition of unsalted bread has carried on and now marks Tuscan bread apart from other regions in Italy. It may seem flavorless at first but its real job is to soak up all the leftover juices left on your place, giving it all the flavor it needs and leaving your bread basket empty at the end of the meal.
The bread is also flavored by using a variety of ingredients for crostini such as crostini di fegatini (liver paté) or the simple and delicious fettunta, a grilled slice of bread with garlic, olive oil and salt. The fettunta is a great way to take your hand at olive oil tasting too - there is nothing better than unsalted bread to truly indulge in the pure flavor of local olive oil, which is the base for all Tuscan dishes. Other appetizers that you will commonly come across are wooden cutting boards covered with cured meats which include prosciutto, lard from "Colonnata" and different types of sausages, all cured for long periods of time creating distinct, rich flavors. A wonderful place to get a taste of Tuscan bread and different crostoni is at Fuori Porta, a wonderful restaurant in the area of San Niccolò, just before heading up to Piazzale Michelangelo with great outdoor seating and a long wine menu. They are famous for their crostoni, which is a larger version of a crostini topped with either set ingredients or with whatever you please such as roasted ham, mozzarella, fresh tomatos and porcini mushrooms.
Primi or Pasta Dishes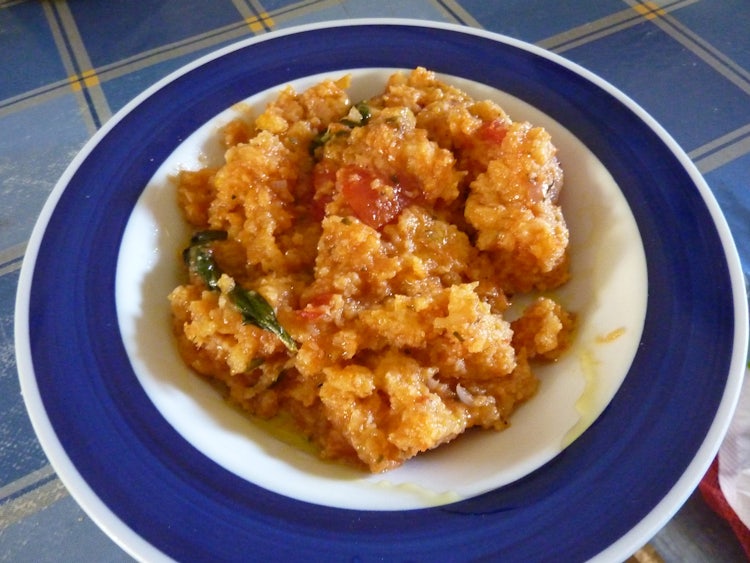 Also stemming from history, many Tuscan dishes were invented based on the principle of "waste not" such as ribollita - a tuscan vegetable and bread soup - and pappa al pomodoro - a tomato and bread soup (in the photo above). Both use stale bread as the base that is flavored with a variety of vegetables and legumes. Ribollita, traditionally a poor-man's food, is hearty and thickened with the leftover bread, cannellini beans and inexpensive vegetables that you can often find year-round such as onions, carrots, celery, kale and cabbage. Pappa al pomodoro is another very traditional dish made simply with the day old bread, tomatoes, olive oil and sometimes a hint of garlic, depending on the recipe. As simple as these dishes sound, they are flavorful enough to have become a favorite among locals and also among tourists throughout the decades. Other first course dishes in Tuscany are simple pastas such as pappardelle alla lepre o al sugo di cinghiale, a fresh, egg noodle pasta with either a hare or wild boar sauce.
Another common dish coming from this principle is Trippa and Lampredotto, particularly in Florence. It is served both as street food as well as in five star restaurants. Trippa is the cow's stomach lining which is often tenderized by stewing it in a tomato sauce for a long period or served marinated as a salad. Lampredotto is served mostly as street food, which you can find at one of the many food kiosks throughout the city or in the markets during lunch time, and is also made from the stomach and served as a sandwich with a green parsley sauce and the juice from the broth in which it was cooked. Both of these are very typical Florentine foods but do take to only a certain crowd. If you are feeling experimental and love trying new things, either stop off at the indoor food market of San Lorenzo at Nerbone or at the Kiosk that you will find in Piazza dei Ciompi outside of the other food market, Sant'Ambrogio. Another option is to sit down at Trattoria da Rocco inside the Sant'Ambrogio market, where they serve up steaming plates of Tuscan classics including trippa, but don't expect to linger as this place likes to keep things moving and get people fed and on their way. It is certainly, though, one of the most authentic places to sample a variety of local dishes without breaking the bank.
Secondi or Main Course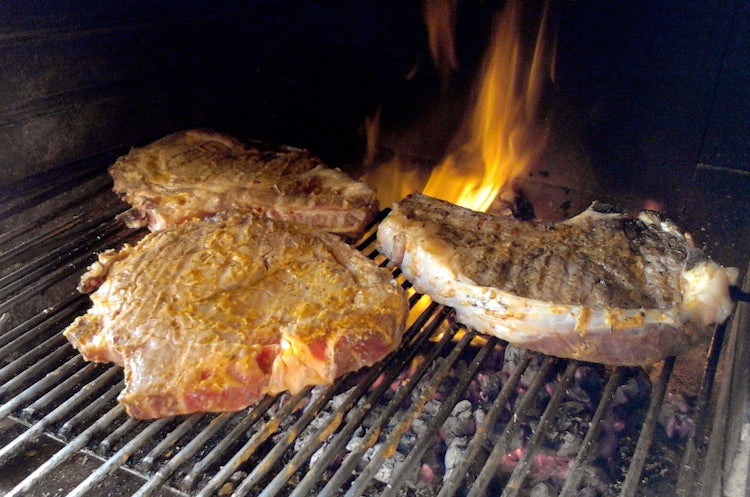 Of course, we cannot talk about Tuscan cuisine and forget to mention the famous steak that comes from Valdarno and Mugello called "bistecca alla fiorentina". The Tuscan steak, which comes from a special cow breed, the Chianina, is served very rare alongside roasted potatoes and beans. It can be found at most Tuscan restaurants throughout the region but some are better than others. If you truly want to experience a grand meat meal, head to Dario Cecchini in Panzano in Chianti, who is famous for his steaks. In Florence, some of the best known restaurants for a Florentine steak are the Cinghiale Bianco, located in the Oltrarno or Trattoria 13 Gobbi, near Santa Maria Novella. The bistecca is cut and served based on how many people there are at the table and, to show off as well as have you approve the size of the steak, they will typically come and show you the steak before they cook it.
Tuscany is also known for its wild game such as wild boar, hares, pheasants and other birds. They are often tenderized in a stew such as cinghiale in umido (stewed wild boar), roasted such as faraona arrosto (roasted guinea-fowl) or served as a sauce over pasta, as mentioned above. Cinghiale is definitely the most foreign to travelers and often most well liked as it is rich in flavor but not too gamey tasting. You can often find this dish at many Tuscan restaurants such as the Trattoria del Carmine in Florence. My personal favorite is Trattoria Casalinga just off the Santo Spirito piazza. Their menu is full of classic Tuscan dishes that are always well prepared and it is one of the few old restaurants that has not inflated its prices with increased popularity. Because of this, you will want to make sure to call ahead and reserve or else you will find yourself waiting for an hour!
Contorni or Side Dishes
Tuscan side dishes don't vary too much from other regions but you can be sure to always find beans and some kind of hearty green vegetable sauteed in olive oil on the menu. You will often see sauteed spinach or chicory in olive oil and garlic, which they do very well - you will never have guessed you are eating a vegetable! You will also always find side salads, roasted potatoes and when in season, artichokes prepared in various methods, grilled mixed vegetables such as eggplant and fried zucchini flowers in the summer months.
Dolce or Dessert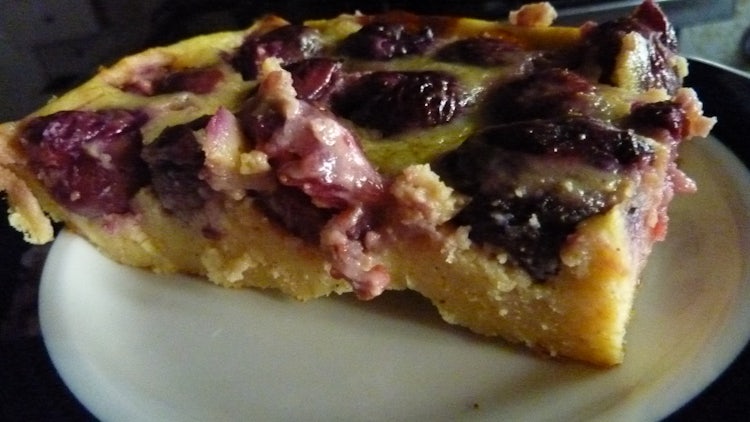 Tuscany isn't famous for their desserts and meals are generally finished with a simple piece of fruit or bowl of fresh berries when in season. After all, having just packed in all those courses, it may be hard to find room for a rich dessert. This being said, the most traditional dessert comes from a nearby town just 20 minutes north of Florence, Prato. Plates of cantucci, small hard, almond flavored cookies, are served alongside the Vinsanto wine for dipping. Between the sweet wine and the crunchy cookie, the pairing is unbeatable and a nice, light way to finish a Tuscan meal. If you are a dessert lover, head to Trattoria Camillo where you will not only find very good Tuscan food but also very good deserts that change regularily. Of course, we cannot mention an Italian meal without mentioning coffee. Meals are always closed with an espresso no matter what the hour.