Located just over the small town of Pescia, a few steps from the noteworthy Collodi (where Pinocchio's lies still enchant grownups and kids alike), there's a mountain area called the Svizzera Pesciatina. This zone, which can be considered both a mountain or hilly place due to its particular features, is studded with little villages known as "The 10 Castella" (The Ten Castles), all made in pietra serena stone which was of great importance during the Middle Ages. If you're wondering what those 10 Castella are, well I'm afraid you'll need to keep on reading to find out!

Not many people are aware of this second Switzerland (using a common local saying), but believe me, that there are lots of good reasons for why this area of the Valleriana has been so nicknamed.
Whoever drops by there will surely stop astonished and admire the great, green valley lying under his eyes, whose colours and breathtaking views remind one of the alpine mountains bordering Italy on the north. I often find myself wondering who or what gave this wonderful place a name such as Svizzera Pesciatina since even if it looks like Switzerland for its luxuriant and marvellous nature, its culture, habits and traditions are strongly Tuscan (don't dare call the local inhabitants "Swiss", for their answer will certainly be something better to not report!!). I was born and grew up for the most part in this area, and often got lost staring at the landscape and the medieval villages nestled on the hillsides, I've thought this place must be accorded its own cultural and historical identity.

So I've found out that the Svizzera Pesciatina was given this curious nickname by Jean Charles Sismondi, a historian, writer and economist born in Geneva but of Italian origin. After travelling a lot around Europe, he fell in love with this area and retired here, an area that used to remind him of his beloved homeland.
Ancient traditions and local specialities: the famous bean from Sorana...and much more!
First of all, the internationally renowned fagiolo di Sorana or bean from Sorana, the name of one of the 10 villages, doesn't grow in Switzerland. This product, which is typical of this village only, has gained the prestigious denomination DOP a few years ago, mainly for its distinguishing feature: the skin. Many people, in fact, call it "the bean without skin": once boiled, pulp and skin become as one and the latter can hardly be tasted. I strongly suggest you try some with extra-virgin olive oil dressing, you'll certainly lick your chops and...mop up the dressing on your plate with bread, just like Italians usually do!!

Since ancient times, the valley has been rich in streams and thus has been a perfect place for building paper mills, becoming the main activity of the local economy. Even today some of those ancient factories are still working and, to celebrate the importance they had in the past, a museum has been dedicated to the old paper processing in Pietrabuona, another village (or castella) of the valley.
These villages represent not only a patch of Tuscany's nature, but also the cultural essence of the ancient life and habits, where old crafts (and their tricks!) as well as traditions, survive modern technology and daily frenzy, protecting traditional knowledge and skills from computer revolutions. Walking around the tiny streets, you will also see many old, medieval houses which still conserve the historical families' stone symbols: many of them have been, in fact, the founders of those handicrafts which are still alive nowadays.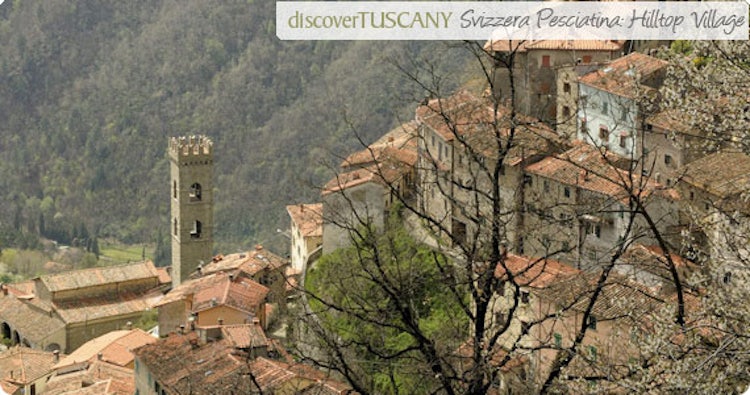 Museums and hiking itineraries
Each of those 10 medieval villages, or castella, preserves its own identity, that's why all are really worthy of a visit! According to your preferences and skills, you may choose how to arrange your journey throughout the Svizzera Pesciatina. If you're keen on culture and old traditions, the first things to visit are the museums (besides the museum in Pietrabuona, mentioned above, there is also the "Rural life Museum" in San Quirico and the "Historical and Ethnographical Museum of Quarriers and Miners" in Vellano, just to mention a few). If, instead, you are fond of nature and sport, there are several wonderful hiking itineraries; in particular, one of these crosses all 10 villages in more or less 6 hours walking time: a nice walk, not hard at all if you're a skilled mountain-walker!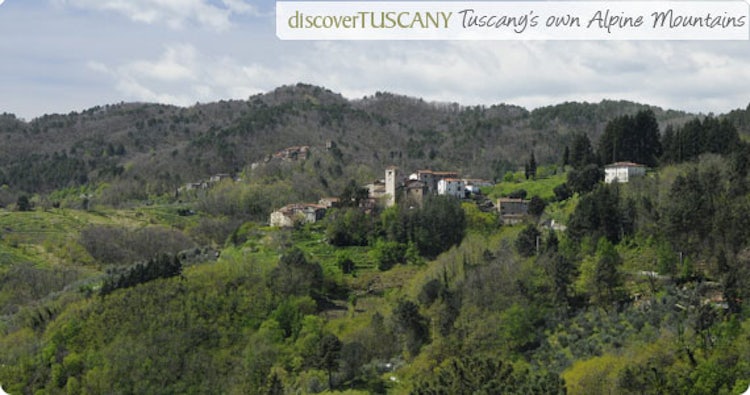 And last, but not least...the 10 Castella!
Even if I don't want to completely satisfy your curiosity of all there is to see and do in the Svizzera Pesciatina (my goal is mainly to arouse it!), here are the names of the 10 renowned villages, as promised before: Fibbialla, Medicina, Aramo, Sorana, San Quirico, Vellano, Castelvecchio, Stiappa and Pontito (in all fairness, there's another village, called Lignana, but what now remains is just a few ruins scattered all over).

Maybe what I'm going to add is useless, since it's well renowned that each mountain village has its own typical restaurant that welcomes tourists and makes them feel at home, but since "trying is believing", I strongly suggest you taste all local specialities, fresh homemade dishes prepared according the Tuscan tradition you won't easily forget!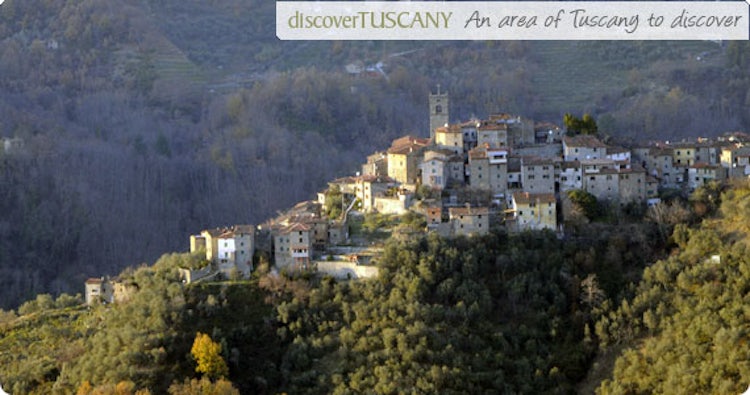 How to get to the Svizzera Pesciatina
Being a mountain area, train and subway aren't the most common means of transport! Joking aside, the easiest way to get there is obviously by car, but considering that recently public means have become the cheapest (and continue to be the most ecological) way to move around, you may take a train to Pescia – arriving and departing from/to Lucca, Viareggio or Florence - since the station is centrally located, and from there you may then take a bus to one of the above mentioned villages (each one is served daily by bus service).
Useful advice
Head to any one of the ten castella on an empty stomach... you'll immediately understand that it's worth to eat the local specialities along the way!
Photos by Progetto Terraviva